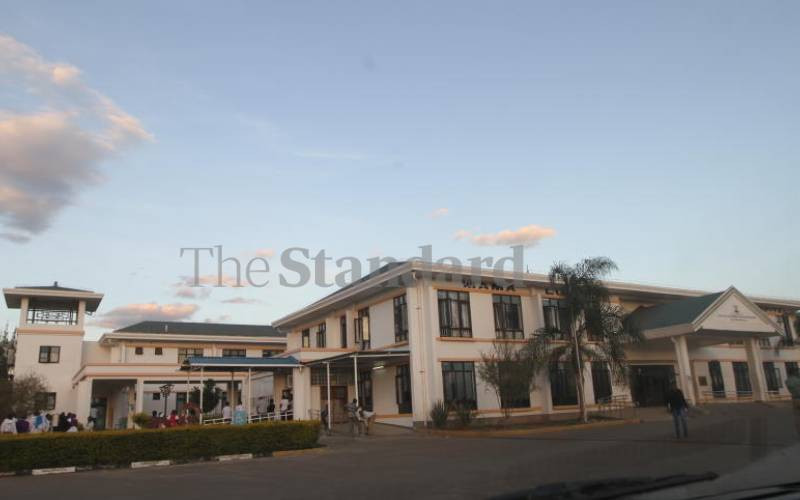 Senate's health committee wants an evaluation of all public health facilities to establish if they qualify for the status bequeathed to them since most are offering services below par.
The members said this when they received submissions from the Kenya Health Professionals Oversight Authority and Kenya Medical Practitioners and Dentist Council on cases of alleged negligence at Kenyatta National Hospital (KNH) and Mama Lucy Kibaki Hospital in Nairobi.
Committee vice chairperson Mariam Omar (Nominated Senator) raised concern that most public health facilities do not live up to the grades given to them and they will be looking to establish if they deserve the status.
"We have public health facilities categorised as Level Five or Level Four but the services they offer are below their grade. We are going to establish whether they really deserve those titles or they should be downgraded since they do not meet expectations," said Omar.
Nominated Senator Hamida Kibwana insisted that KNH and Mama Lucy Kibaki hospitals need to live up to their grades and offer quality medical services to the public, adding that medical negligence cases were worrying.
Nominated Senator Raphael Chimera said may be some facilities bribed their way to be classified for a certain level since it defeats logic for a public hospital not to offer services commensurate with its status.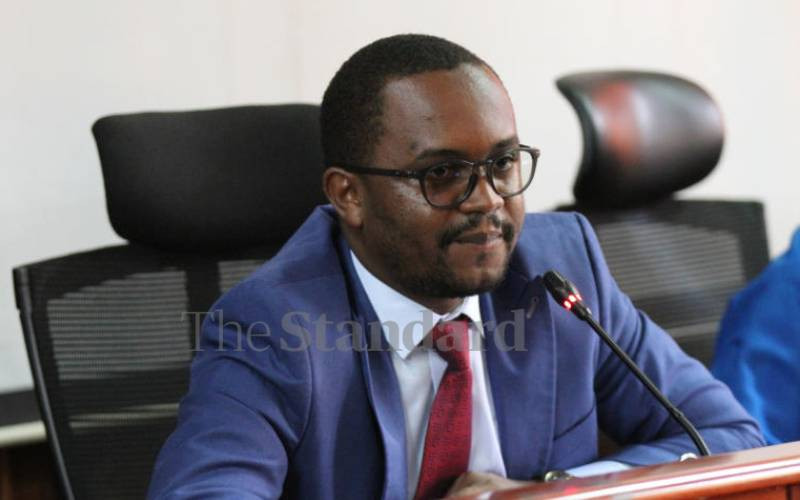 Nominated Senator Esther Okenyuri noted that the welfare of medical personnel was important since they have a heavy burden of ensuring Kenyans get quality medical care which cannot happen if they have challenges at work.
"Even as we look at the quality of services offered by our public health facilities, we need to look into the welfare of our medical personnel. Are they well-taken care off, do they have good working conditions," said Okenyuri.
The Kenya Health Profession Oversight Authority CEO Jackson Kioko told the committee that investigation was ongoing in the manner in which KNH treated the late baby Travis Maina who had a jembe on his head.
Dr Kioko said an inquiry has been launched into the conduct of the hospital in handling the case and a comprehensive report will be submitted to the committee within 30 days including disciplinary action where applicable.
He said the authority is also investigating the manner in which Mama Lucy Kibaki Hospital handled the late Maureen Anyango who died after giving birth to twins and late Edward Otieno who was rushed to the facility after a road accident.
"A comprehensive inquiry into the circumstances leading to the death of Maureen Anyango and Edward Otieno will be carried out with a comprehensive report submitted to the Senate Health Committee within 30 days including disciplinary action where applicable," said Dr Kioko.
The Kenya Health Professionals Oversight Authority CEO told the committee that Mama Lucy Kibaki Hospital needs to ensure clinical officers involved in reproductive, maternal, neonatal and child care undertake and submit evidence of training in Emergency Obstetric and Neonatal care within four months.
Dr Kioko said Nairobi county government should fast track the operationalisation of the Intensive Care Unit and Trauma Centre at Mama Lucy Kibaki Hospital to ease congestion at the Accident and Emergency section and provide critical care services.
He called on the county government to allocate an advanced life support ambulance to Mama Lucy Kibaki Hospital to ease referral of critical cases.
Kenya Medical Practitioners and Dentists Council Chief Executive Officer David Kariuki told the committee that following of public outcry over the deaths of baby Travis, Anyango and Otieno it had instituted investigations into the matter.
"Kenya Medical Practitioners and Dentists Council has sought a comprehensive report from Kenyatta National Hospital and Mama Lucy Kibaki Hospital over the manner in which it handled Baby Travis Maina, Maureen Anyango and Edward Otieno before they died," said Dr Kariuki.
He said that they have sought detailed statements from the medical personnel who handled the individual patients and requested for certified and paginated copies of the three patients' files and any other relevant documents that can assist the council.
The committee has interrogated Nairobi Governor Johnson Sakaja, Kiambu Governor Kimani Wamatangi and the family members of the three victims in efforts to establish whether they received appropriate medical care.
Related Topics