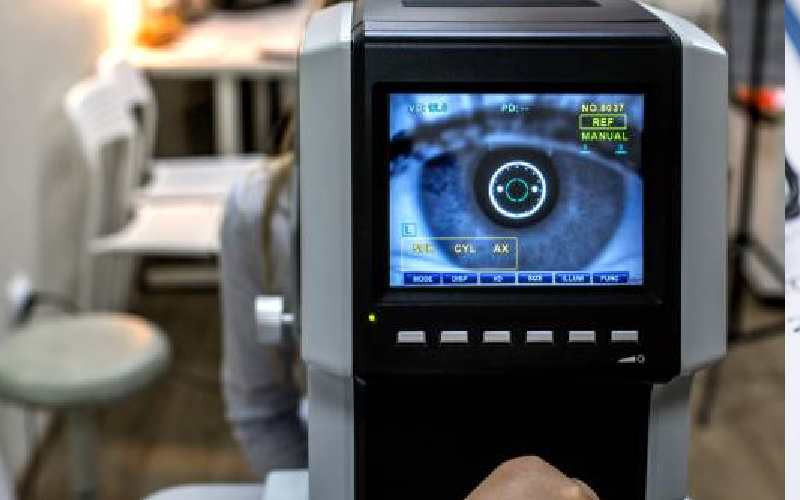 Over 1, 500 drivers of public service vehicles in Nairobi had their eyesight checked to create awareness around eye health and road safety during this year's World Sight Day under a campaign dubbed 'Dereva Hodari.'
The drivers were checked on among other conditions; refractive errors like myopia (nearsightedness), hypermetropia (farsightedness) and astigmatism.
Other tests included field tests to see if they have a panoramic view, eye pressure (which leads to glaucoma) and also colour vision which may inhibit accurate driving, especially at night.
About 40 per cent of the drivers checked had eyesight problems, according to the campaign organizers who included the Association of Kenya Opticians, Directline Assurance, Novartis and National Transport and Safety Authority (NTSA).
Patrick Rono, a shuttle driver along the Nairobi-Eldoret Road route said he was found to have "reading issues so they advised me to get glasses to help improve my eyesight as I drive mostly at night when roads are full of trailers."
Patrick Kibet, the Guardian Angel Sacco traffic manager lauded the initiative saying most road accidents happen due to poor eyesight and assessing drivers was important.
Directline Head of Investigations Antony Njonge said over 70 per cent of the accidents on the roads are caused by preventable human factors such as speeding, careless overtaking and failure to adhere to road signs which are at times linked to poor eyesight and "we shall therefore continue to partner with like-minded stakeholders to enhance safety on our roads."
Samuel Musumba, the road safety programme manager at NTSA said data collected from drivers indicated there was a need for sensitising drivers across the country and poor eyesight of drivers becomes a bigger problem "now that so many vehicles have LED lights which make other road users uncomfortable."
Murtaza Somji, the organising secretary, the Kenya Association of Opticians, said "we also checked if drivers had diabetes or were from a family that is diabetic because diabetes inhibits vision." Drivers with eyesight problems were offered eyeglasses, sunglasses and medicine.
Somji added that the majority of the conditions the drivers had were preventable if detected early and called upon agencies like the police and NTSA to conduct such campaigns frequently.
Somji noted that some studies revealed a correlation between road accidents and visual impairment.
"Vision is important to observe road signs and take correct turns, spot other drivers, pedestrians and motorists," said Somji adding that 40 per cent of the population worldwide have vision problems.
Related Topics