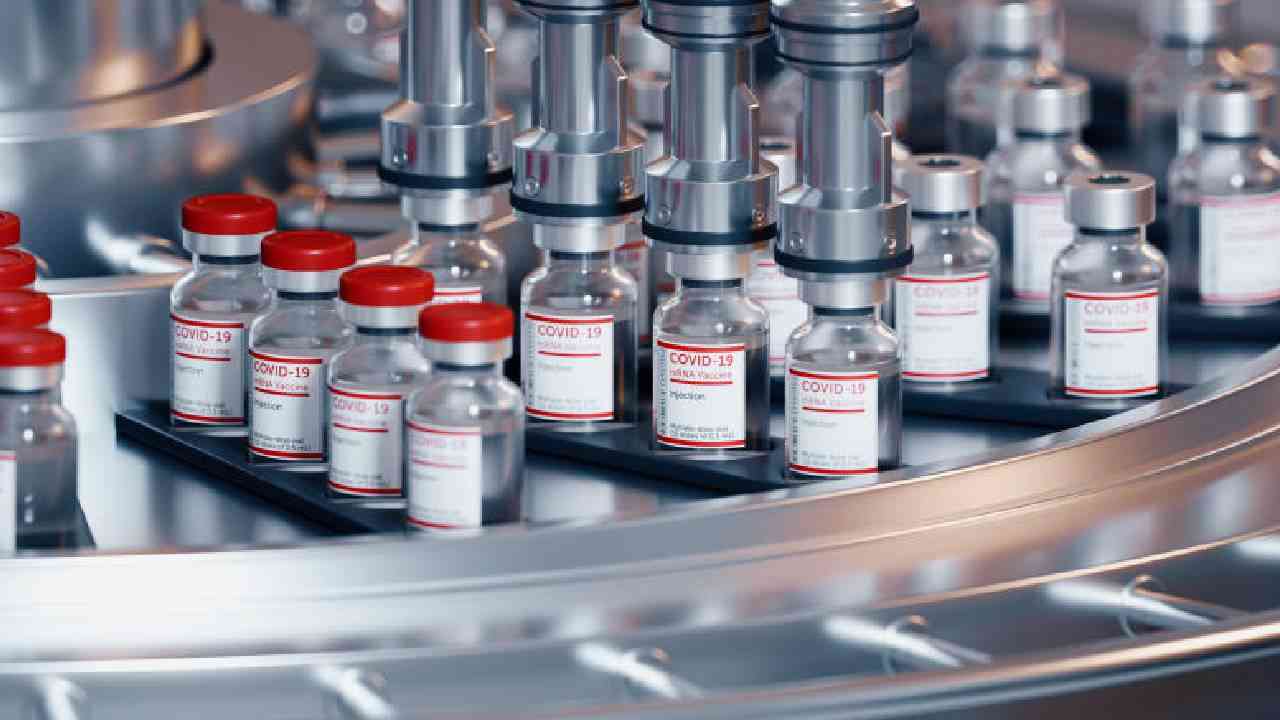 Kenya is set to start local manufacturing of Covid-19 vaccines.
This will cushion the country from future supply hitches, the kind experienced in 2020 at the height of the pandemic.
Vaccine inequity and hoarding also made Kenya to take that route and according to the National Covid-19 Deployment Plan, Kenya aims to have fully-fledged vaccine manufacturing by 2024.
Susan Mochache, the PS Ministry of Health said that self-reliance is the only armor the country needs to address future health emergencies as "we got access to vaccines when the developed countries had satisfied their demand."
Mochache added that the vaccine plant in South Africa was the main hope "but vaccines were to be re-exported to Europe before being imported back to the continent. That's why Kenya decided to establish the Biovax vaccine plant."
Locally manufactured vaccines to sustain growing demand will be cheaper and cost-effective as Covid-19 is still around "and we have learned with Covid one may require three to four doses...we are better off having the vaccines here," said Mochache.
The Biovax board of directors has already been named, but how prepared is it for the fill and finish production of vaccines?
"It's feasible because all you need first is technological transfer," said Dr Willis Akhwale, the chair of the Covid-19 Vaccine Task force.
"The basic human capacity is in the country. Space is not a challenge as we are not constructing from the beginning. But the actual roadmap to when they will do that I would defer to the board that is in charge of Biovax."
Dr Akhwale said Kenya has what it takes to start the fill and finish production with the right partnership as the "messenger mRNA is an exciting technology and if the transfer is done in good time then we will soon be able to manufacture many vaccines on that platform."
Biovax occupies one of the warehouses at the Kenya Medical Supplies Authority (Kemsa) headquarters in Nairobi and "the government has set aside Sh3.2 billion for manufacturing human vaccines," said Mochache
Dr Bernhards Ogutu, a researcher at Kenya Medical Research Institute (KEMRI) argued that a human vaccine manufacturing plant highly depends on the political will and "we need to attract Kenyans with the know-how in the big pharma's to come and work home."
KEMRI is also taking part in the research of Anticov in collaboration with the Drugs for Neglected Diseases Initiative (DNDi).
Anticov is an 'adaptive platform,' a flexible and innovative trial design that allows for treatments to be added or removed as new evidence emerges and while "studies are ongoing, it has slowed down because of low cases of Covid-19," said Dr Ogutu.
It is also instructive that Moderna, the US pharmaceutical giant chose Kenya for its mRNA vaccines production in Africa and "it's going to be a boost towards not only Covid-19 but towards disease preparedness and future pandemics as well," said Dr Akhwale, adding that Kenya has vaccine know-how as it has been manufacturing veterinary vaccines since the 1990s.
One big challenge is access to patents but "the waiving of patents is a key welcome boost to address inequity," said Dr Akhwale. "Biovax is also looking at starting to manufacture vaccines that don't require patents like polio."
Related Topics