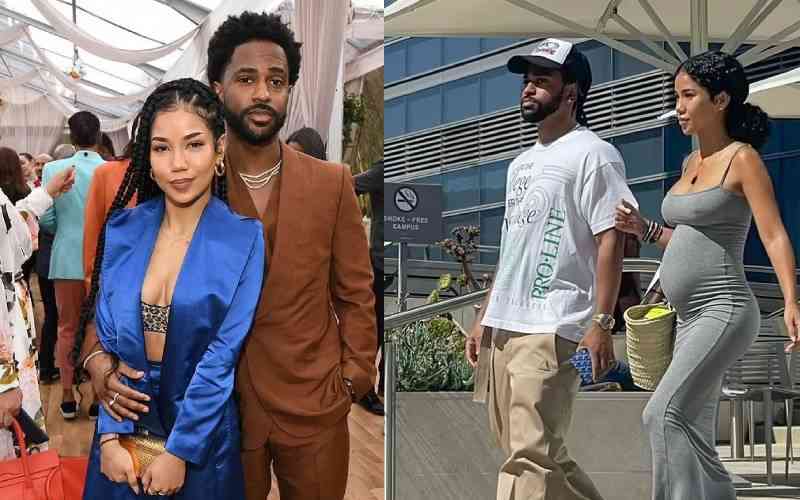 Congratulations are in order for Hip-hop couple Big Sean and Jhene Aiko, who are expecting their first child together. Aiko, 34, and her long-time partner Sean, also 34, were spotted walking in Beverley Hills with Sativa hit maker visibly pregnant in a skin-tight grey dress.
The Blessings rapper took to Instagram on Sunday to share his joy saying, "Whole new motivation foreal! Very grateful God continues to bless us, Thank you." The rapper said he couldn't wait to be a dad, this being his first child.
Aiko already has a 13-year-old daughter, Namiko Love, with her ex-boyfriend, R&B singer O'Ryan.
The couple first met when Aiko appeared on Big Sean and Lil Wayne's single Beware in 2013.
Three years later, in 2016, the couple went public with their romantic relationship after Aiko finalized her divorce from Dot da Genius, a record producer.
View this post on Instagram
A post shared by BIGSEAN (@bigsean)
However, in 2018, the pair split but reconciled a year later after Sean shared an image of them on Instagram.
The two have been together ever since and even briefly discussed marriage during an Instagram live in 2020.
"You look good," Sean told Aiko, to which she responded, "Oh yeah? Why won't you marry me?"
Sean replied," S**t. 'It's in the works. Don't even trip."
"Whatever! I don't need no man!" said Aiko before they both let out a laugh.
Related Topics