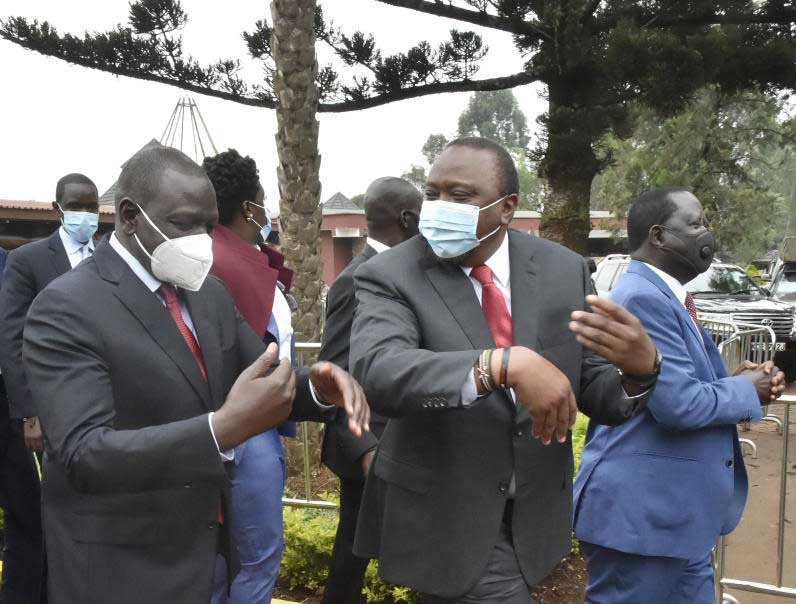 When the BBI started a few years ago, it looked like a passing cloud; a détente between two erstwhile bitter political adversaries that would, typically Kenyan-style, not outlive the warmth of their Handshake. No one could have foreseen its invasion of the public lives of politicians much less, private lives of ordinary citizens. Yet it has forced all to take sides in what is clearly a precursor to next year's national elections.
But the BBI has come to yet another screeching halt, a spanner thrown into its works by the Court of Appeal. To frustrated Kenyans, all too familiar with the circuitous and often contentious delivery of justice, last Friday's ruling was a very pleasant surprise. It was a sliver of sunlight through dark clouds; a departure from previous times when the Judiciary was deemed an appendage of the Executive.
Deputy President William Ruto has savoured it all, the defeat of the BBI seemingly his crowning moment in the sun. And not without good reason. After all, as it has been whispered in some quarters, the BBI's raison d'etre is to stop the DP from becoming president in 2022. Its defeat therefore means he has a fighting chance at getting this coveted prize.
There are those who think that the DP is enjoying a victory that he didn't earn; that he never overtly spoke against the BBI even giving token support at its launch. They forget that Dr Ruto was booed by rented crowds, that he was every bit a gatecrasher at the party of the two Handshake principals President Uhuru Kenyatta and Opposition leader Raila Odinga.
Perhaps the DP took to heart the advice of Napoleon Bonaparte who said, "never interrupt your enemy when he is making a mistake." And going by Friday's seven-bench judgment, the BBI was a colossal mistake that has cost Kenyans in terms of time and finances.
NASA coalition
For the moment, Ruto seems to have regained his pole position in next year's elections. His rivals from the erstwhile Nasa coalition appear to be scattered to the four winds. They are unable to agree amongst themselves on who should take on the DP. Even then, Ruto is still not out of the woods. The nature of Kenya's ethnic-riven politics is such that no single community can on its own determine who becomes president.
And therein lies the rub. That Ruto's ethnic calculus must include the populous Kikuyu nation to win the presidency. The DP's proposed political vehicle is the United Democratic Alliance. Ruto has announced that this party does not need to get into a coalition arrangement with others and will go it alone in the next elections.
Kikuyu nation's leading lights are understandably perturbed. They see a repeat of the Jubilee debacle where leaders of parties that were folded into the behemoth are castigated, pilloried, and threatened with expulsion when they dissent. They argue, rightfully so, that smaller parties in coalition with bigger ones, in an inherently distrustful environment, have some leverage when they remain undissolved.
Further, as long as the DP remains the underdog in the Jubilee war of attrition, Central Kenya is willing to back him all the way to the presidency. But Ruto should resist the temptation to talk back at the president. He should ignore those who seek their 15 minutes of fame by hurling brickbats at him.
His response in the face of extreme provocation will show him either to be a seasoned politician biding his time as he consolidates his support in the region or an insubordinate who disrespects his boss. Either way, it will make or break his hold on the region.
No doubt Ruto is a force to reckon with. Even then, he must realise that he has to hold disparate interests together with nothing more than waxing eloquence. He must beware of flying too close to the sun lest like Icarus, the wax in his political wings melts and causes him to plunge into an abyss.
Mr Khafafa is a public policy analyst
Related Topics