Home
/
Health & Science
Why the 'free' tag became a very costly affair in Kisumu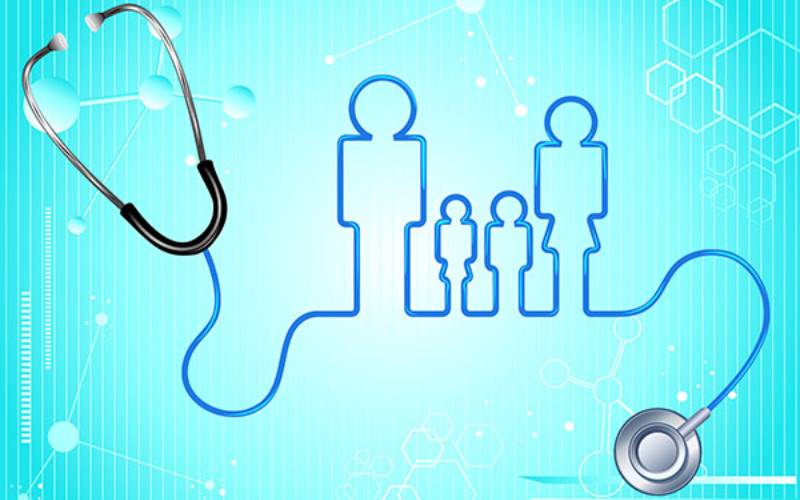 It is the allure of free health services that made Kisumu resident Tom Opiyo register for the UHC programme.
Even though his mother, Mary Owiro, prefers her NHIF card – because of her preference for private facilities – Opiyo says UHC is better.
"For UHC you can get treatment in any government facility for free, even in a dispensary. However, for NHIF, you have to choose a particular hospital," Opiyo says.
But it is this free service tag used to sell UHC to residents of Kisumu, Isiolo, Nyeri and Machakos - where the pilot phase was implemented - that may have worked to its disadvantage. The people were not given all the information before they registered for the programme.
"Some patients think since UHC is free treatment, even their transport costs should be catered for," says Dr Peter Okoth, health economist and public health specialist.
According to a survey done by the People's Health Movement, a majority of Kenyans (69 per cent) were not aware of UHC as of September 2020.
"However after explaining the concept of UHC to the respondents, around eight in every 10 (82 per cent) rated the programme as important," reads the September 2020 survey. "Whereas the citizenry expected the UHC programme to be entirely free, some services require out-of-pocket spending by patients as opposed to the desired free comprehensive treatment."
Okoth says the essential health package being offered under UHC – which is the selling point of the free scheme – needs to be well defined. He says one of the consumer behaviours noticed during the pilot phase was over-consumption of services, just because they are free.
"People would anticipate the illness they have or likely to have and considering the doctor will treat or prescribe according to the symptoms presented, they will get medicine for their own "small pharmacies" at home," he says.
Lack of proper patient identifiers also contributed to this misuse as people could walk from one facility to the other with different symptoms and collect medicine.
This over-consumption of services explains why NHIF did away with the scheme used to pilot the UHC programme at a cost of Sh4 billion saying it is too expensive to be sustained.
If implemented, such changes may be shocking to patients such as Judith Achieng, 60 whose knowledge of UHC as piloted is walk in and be treated for free for any ailment.
Related Topics