Home
/
Business
What are top CEOs afraid of? Hint: It's not Covid-19 related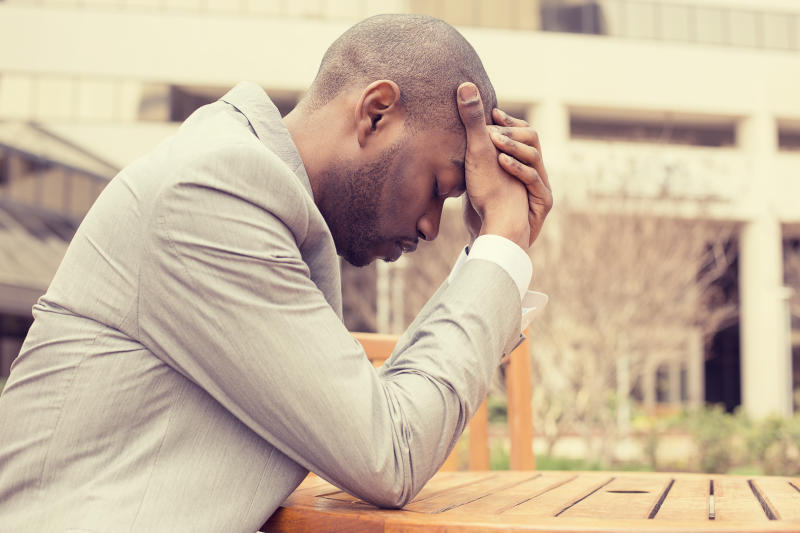 The Covid-19 pandemic has become the Fall Guy for any business or individual that is not doing well financially.
It is against this backdrop that the Central Bank of Kenya (CBK) in March decided to poll top chief executives on their optimism or confidence, previous quarter business activity, and outlook for business activity in the near future.
It looks like the sentiments on the impact of Covid-19 on businesses are shifting - or at least were by the time the poll was done. Perhaps it was that most businesses had finally found a way to live with this virus, as the World Health Organisation (WHO) had previously advised countries.
According to the survey, most CEOs are concerned, first, by the high cost of doing business, with almost two-fifths of the respondents saying a challenging business environment was their key concern. The rising cost of fuel that has pushed up the high cost of living among a lot of Kenyans is just one of the factors that have made doing business in Kenya difficult.
Second, 14 per cent of the captains of the industry fretted over economic performance- rising debt, agricultural productivity, declining consumer demand, a spike in prices of goods and services, the possibility of a recession, to mention a few.
A tenth were concerned about the regulatory environment, including the myriad red tapes that businesses have to grapple with every day - licenses, fees, harassment - were cited as a turn-off by most of the captains of the industry.
Taxation issues
The fraction of the respondents concerned with taxation issues. "The effects of the Covid-19 pandemic were a lesser concern compared to taxation issues (withholding tax/VAT refunds and excise duty on fast-moving consumer goods, introduction of new taxes)," read part of the report.
It is not until you get to the fifth item that concerns about the third wave and the general decrease in economic activity due to the pandemic appear.
Businesses are keen to see the roll-out of the vaccine programme. Only 9 per cent of the CEOs said Covid-19 was their key concern.
But, unlike the fear of a challenging business environment, which two of every of the five CEOs considered a major concern, only 9 per cent feared Covid-19. Instead, they were more concerned about a challenging business environment.
"The cost of doing business was also highlighted as a concern, as was the rising cost of fuel," read the report.
The survey that targeted CEOs of 130 private firms also sought to establish key internal and external factors that could influence business outlook and strategic priorities over the medium-term.
The CEOs were for firms in sectors such as agriculture, mining and energy, manufacturing, wholesale and retail trade, hotels and restaurants, information, and communications technology, transport and storage, real estate, pharmaceuticals, building and construction, and finance and insurance.
These sectors account for more than 74 per cent of Kenya's gross domestic product.
Related Topics