Home
/
Health & Science
Why Experts have beef with supermarket meat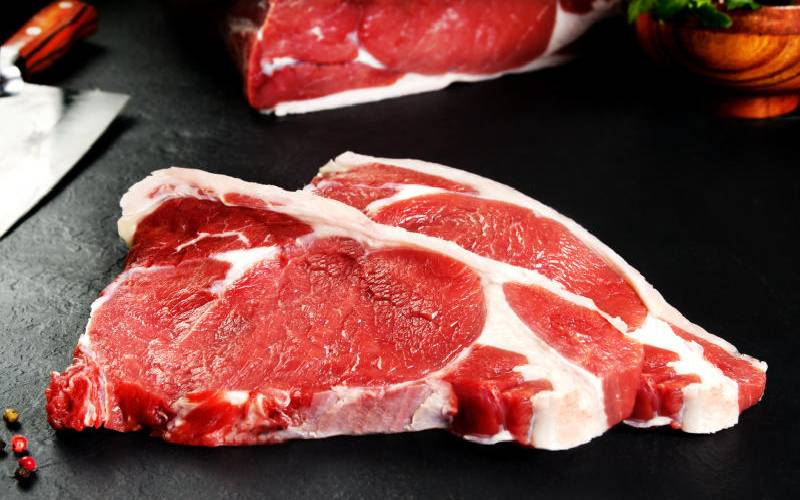 The pork and poultry meat that you buy from various supermarkets in Kenya pose a great health risk due to super-bugs, including bacteria, which has become resistant to antibiotics. People pick these same bacteria via ingesting the meats.
Further, that meat could be from animals reared in conditions of poor animal welfare, health and stress factors, making them susceptible to diseases.
According to the Global Antibiotic Resistance Partnership (GARP), up to 70 per cent of the imported antibiotics are given to chickens, pigs and cows, most of which are commercially reared en masse, and supplied to supermarkets.
Causes typhoid and dysentery
Just why the centre for Microbiological Research in KEMRI, Nairobi, and the World Animal Protection sampled pork and poultry in top supermarkets in Nairobi, Kisumu, Nakuru, Laikipia, Uasin Gishu and Nyeri between April and July 2020. The researchers skirted that corner butchery in the neighbourhood, as most animals supplied there are hardly reared en masse.
The common bacteria in supermarket meats is E. coli, which, though harmless, most times has strains that might cause abdominal pains, vomiting and bloody diarrhoea. The other bacteria found in supermarket meats are Salmonella, which causes typhoid, and dysentery causing Shigella.
The worry, according to experts, is that these bugs, being resistant to existing antibiotics, might result in no cure for these infections in both people and animals, leading to fatalities, especially in children and vulnerable adults.
The same antibiotic molecules that humans use is also used in animals, and according to Dr Victor Yamo of the World Animal protection, animals kept in poor welfare conditions and stress factors are prone to diseases, increasing the need for antibiotic use to control infections. This, he explains, however reduces the microbiological safety of animal products, threatening public health.
The meats tested from various supermarkets in Kenya had bacteria resistant to high priority antibiotics on the WHO list, such as Ciprofloxacin, Erythromycin, Vancomycin, Cefoxatime and Cefepime, antibiotics, which are also used by people.
Gonorrhoea is the other disease
Take a quick survey and help us improve our website
Take a survey
Ciprofloxacin is often used to treat urinary tract infections, but the bacteria causing these infections have developed resistance in many countries, Kenya included. Gonorrhoea is one other disease whose antibiotic options for treatment are dwindling by the day due to antibiotic resistance.
Dr Yamo explains that "responsible use of antibiotics in farm animals is essential in tackling the growing antimicrobial resistance. This should be done by putting proper policies and measures aimed at reducing use of antibiotics on animals by promoting higher welfare production systems in the livestock industry."
Animals require good housing conditions, healthcare and the promotion of natural animal behaviour-just like children.
Anecdotally, you might have come across people who complain of taking certain antibiotics for an illness and not getting any better, prompting them to seek more expensive higher-grade antibiotics that may also not work.
Antimicrobial resistance is recognised by WHO as one of the top 10 global public health emergencies that threaten the lives and health of people. Abuse and misuse of antibiotics is one of the leading causes of antimicrobial resistance, which is costly to economies, health systems, patients and their caregivers due to prolonged hospital stays. The need to use expensive medicines and in some instances, intensive care that may stretch out to months.
"By eliminating the worst methods and practices of animal production such as the use of cages, crowded or barren conditions, poorly ventilated production units with wet bedding and inadequate feeding systems, animals shall be less stressed, hence less likely to suffer illness, leading to less dependency on antibiotics," Dr Yamo concludes.
Related Topics