Home
/
Health & Science
Vaccine will be rolled out in June, says State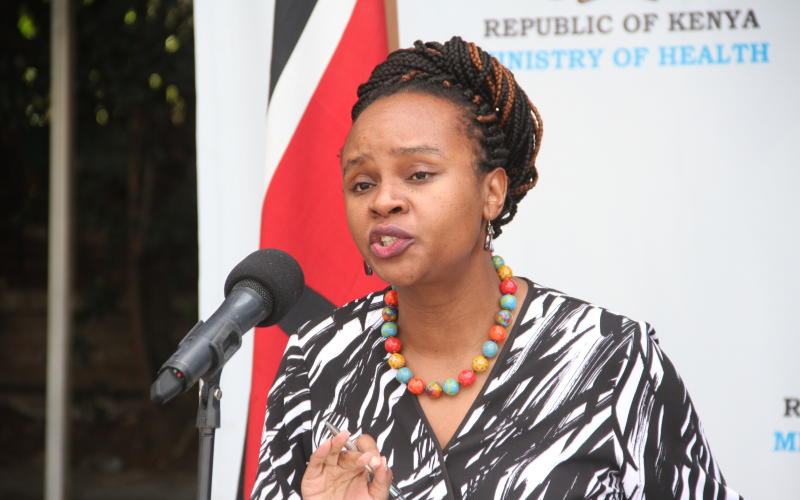 The government has clarified that Kenyans will start receiving Covid-19 jabs in June this year.
During Covid-19 update yesterday, Health Chief Administrative Secretary Dr Mercy Mwangangi (pictured) said reports that Kenyans would start getting the jabs in 2022 were not true.
The CAS said the rollout plan for the vaccines was not based on the normal calendar which runs from January to December but the government's fiscal year, which runs from July to June the following year.
"Deployment plan which is currently undergoing stakeholder input is aligned to the government fiscal year. This is the third quarter of the current fiscal year which began in July last year and ends in June this year," she said.
The 2022 schedule for the rollout is contained in a government report titled, Ministry of Health National Covid-19 Deployment and Vaccination Plan 2021, which indicates that the rollout will take place in the third quarter of the 2021/2022 financial year.
This means that the vaccines will be deployed between January and March of 2022 which is within the government's 2021/2022 financial year.
However, CAS said that the government's statement two weeks ago that phase one of the rollout would happen this quarter stands.
"During that briefing, we informed you that the Covid-19 vaccination would be rolled out in three phases with phase one happening this quarter. That position has not changed," Mwangangi said.
This quarter, she said, refers to between January and March, which is within the government's 2020/2021 financial year.
The first phase, said the CAS, which will prioritise 1.25 million people, will be between end of February when the country expects to have received the first consignment and June, which falls in the last quarter of the government's financial year.
Phase two will run from July 2021 to June 2022, which is within the 2021/2022 government financial year where 9.7 million people will be vaccinated while phase three will run concurrently with phase two depending on the availability of the vaccine and will target 4.9 million people.
"If vaccines become available sooner than expected and resources are available, the targets may change," she said.
Related Topics