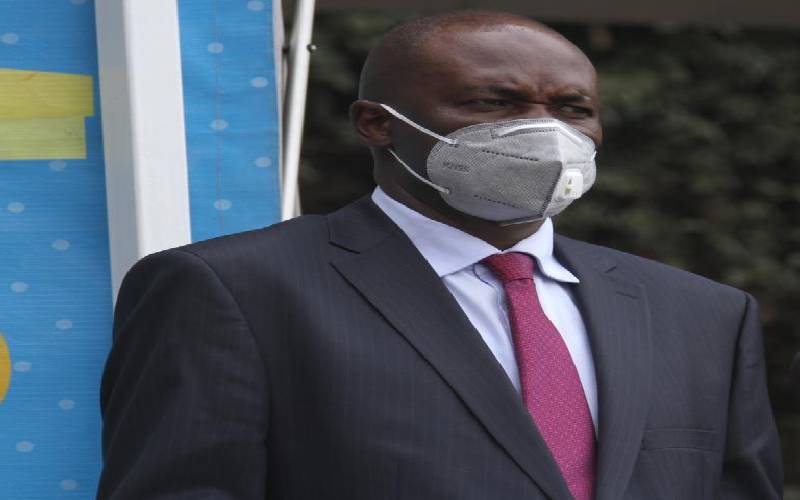 The Government has said the reducing number of Covid-19 cases reported daily is an indication that the curve is flattening.
However, this can only be confirmed if the positivity rate goes down to five per cent and is maintained for two to three weeks.
Yesterday Health Chief Administrative Secretary Dr Rashid Aman reported 193 cases out of 3,381 samples. This figure is lower compared to that realised on Sunday when 246 people tested positive from a sample size of 4,179.
Health Director General Dr Patrick Amoth said the 193 cases represent a positivity rate of six per cent. "That says we are making progress but we have not yet hit the magical five per cent, which we need to (hit) and sustain for two weeks before we actually say we are flattening the curve," said Amoth.
A flattened curve, as explained by the World Health Organisation will ensure a country's health system is not overwhelmed by the high number of cases, especially those in need of critical care services like mechanical ventilation and oxygen supplement.
Amoth said the next three to four weeks will be critical as they will determine if the country has managed to flatten the curve or not from the number of new cases against the samples tested.
He said the numbers as reported are as per projections modelled in March and April that showed the pandemic will peak in late August and early September.
"The empirical data you are seeing is pointing to that figure but it is too early to conclusively come to address this matter as at now," said the DG. WHO Technical Lead for Covid-19 Dr Maria Van Kerkhove said a positivity rate of 30 or above 50 per cent means not enough testing is being done and so some cases are being missed.
Related Topics