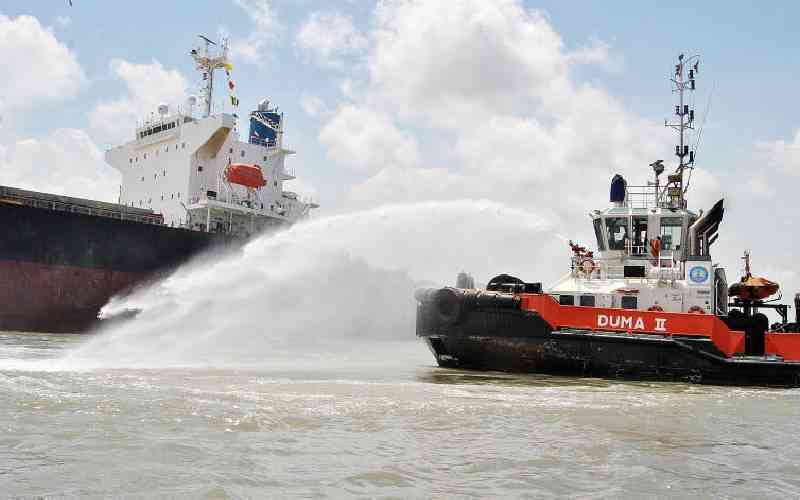 The Kenya Maritime Authority has identified 11 companies that will recruit and place Kenyan seafarers on ocean-going vessels.
While Kenya has 11 manning agents, the Philippines, a global leader in maritime labour, has up to 300 licensed firms.
KMA stated in a public notice to shipowners, ship operators, ship agents, ship masters, and the general public that only the listed firms that have been vetted and verified will be permitted to conduct recruitment.
"It is hereby notified that Section 118 (3) of the Merchant Shipping Act, 2009, states that "No person shall, either as principal or agent, engage or recruit a Kenyan seafarer for employment on board a Kenyan or foreign ship, without first obtaining a license in the prescribed form from Kenya Maritime Authority authorising such person to engage or recruit Kenyan seafarers for sea service," the notice said.
The notice stated that Licensed Recruitment and Placement Agents for seafarers shall not charge seafarers agency fees for recruitment services offered.
KMA further said all licensed recruitment and placement agents for seafarers must submit to Kenya Maritime Authority recruitment and embarkation reports on the first week of every month.
"Consequently, Kenyan seafarers shall be recruited only through the licensed recruitment and placement agents for seafarers published on the Kenya Maritime Authority website. No seafarer shall be required to pay agency fees to recruitment and placement agents," KMA said.
The authority warned that any ship owner, agent and or person who engages in the business of recruitment of Kenyan seafarers without a license from the Kenya Maritime Authority commits an offence and upon conviction shall be liable to a fine, imprisonment or both.
KMA said it shall not be responsible for seafarers who accept engagement by unlicensed Recruitment and Placement Agents.
KMA board of directors chairman, Hamisi Mwaguya, said they are committed to working with all the licensed manning agents to ensure conformity with the law.
"The Blue Economy offers broad opportunities in key economic sectors including maritime transport offshore oil and gas, research and fisheries," Mwaguya said.
He said they will continue fostering close working relations with the licensed manning operators to have well-trained seafarers take up the jobs on offer.
Related Topics