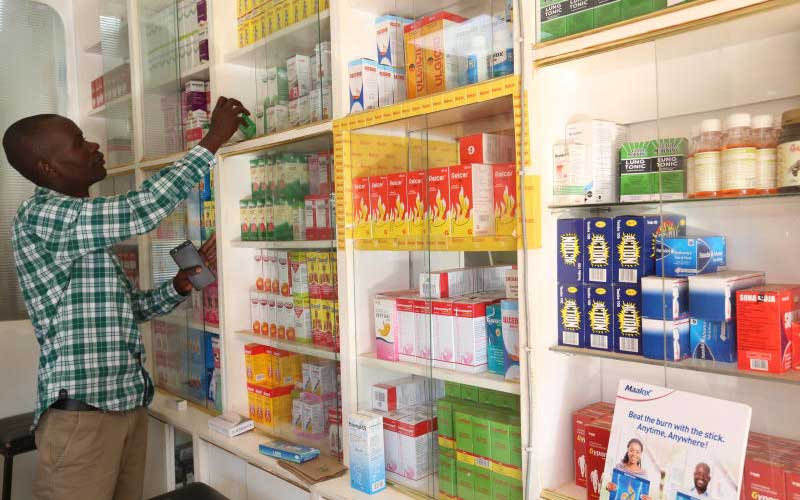 About 95 per cent of pharmacies in Kenya have been affected by Covid-19, with majority opting to downsize or completely close shop, a new survey has shown.
The survey by Phillips Pharmaceuticals Limited and Pharmacy and Poisons Board noted that increasing cost of pharmaceuticals and procurement is one of negative impacts from Covid-19.
Phillips Pharmaceuticals Limited and Pharmacy and Poisons Board released the results of a month-long survey that was conducted in June 2020.
The survey focused on impact of Covid-19 to pharmacies and interventions put towards a robust recovery. The retail survey was able to reach a total 448 community pharmacies countrywide.
Of the 448 pharmacies surveyed, 186 (42 per cent) had been in operation for three to five years, while about 159 (35 per cent) have been in operation for more than 10 years.
"Over 439 (98 per cent) of the pharmacies still provide prescription dispensing and (nearly) a similar number, 435, also provide over the counter (OTC) dispensing," the report read.
Phillips Pharmaceuticals Limited CEO Newton Siele said majority noted challenges in reduction of patient (75 per cent), cash flow challenges (71 per cent) and increase in operation costs (31 per cent).
The recommendations include adoption of digital platforms and e-commerce post the pandemic.
Related Topics