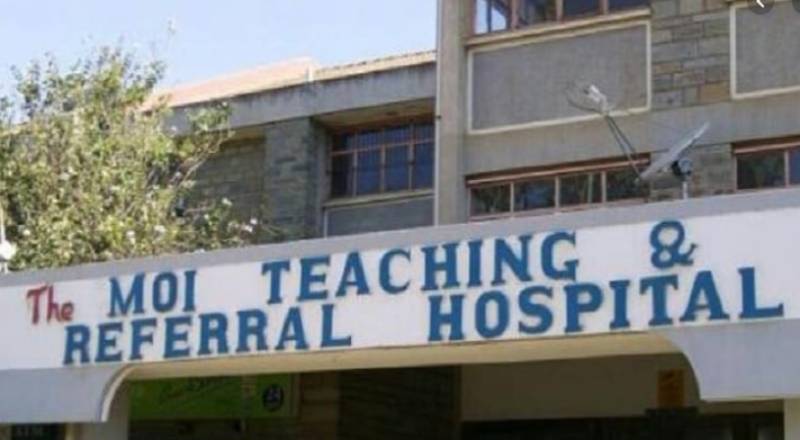 Several health workers including doctors and nurses have been isolated at a referral hospital in Eldoret and activities paralysed in another hospital as Covid-19 exposure triggered panic.
Fear gripped the Moi Teaching and Referral Hospital (MTRH) and Uasin Gishu County Hospital, both in Eldoret town.
A source at MTRH said at least 20 health workers who are suspected to have come into contact with a Covid-19 positive patient were placed in isolation. The patient, according sources at the referral hospital, was scheduled for a surgery, but a day later tested positive for coronavirus.
About a kilometre away at the Uasin Gishu County Hospital, health workers and patients were in panic after a patient suddenly died and is said to have shown Covid-19-related symptoms such as difficulty in breathing.
MTRH Chief Executive Officer Wilson Aruasa confirmed the case and said the patient had interacted with hospital staff in the wards.Dr Aruasa, however, declined to confirm the exact number of health workers and hospital staffers who came into contact with him.
The CEO said contact tracing had been extended to Langas residential area where the patient came from. He said samples were taken from the patient on Wednesday ahead of his planned surgery, but the results turned positive yesterday.
"All our staff who interacted with the patient have been quarantined and contact tracing is still ongoing in and out of the hospital. We can't confirm the number of those whom he came into contact with now," Aruasa said on Friday. He continued: "We routinely do a pre-operation Covid-19 testing for surgeries except for emergencies and that is what happened to the patient."
Members of the patient's family have also been quarantined, according to Aruasa. He said the staff will be tested after 10 to 14 days, before resuming work.
The patient has been at the hospital for a while. "There is no cause for alarm. Covid-19 is here with us, and we can't run away from it. Our doctors are managing the situation," he said. Kenya Medical Practitioners, Pharmacists and Dentists Union North Rift Region Secretary, Ishmael Ayabei, said medics should be provided with adequate protective equipment.
Related Topics