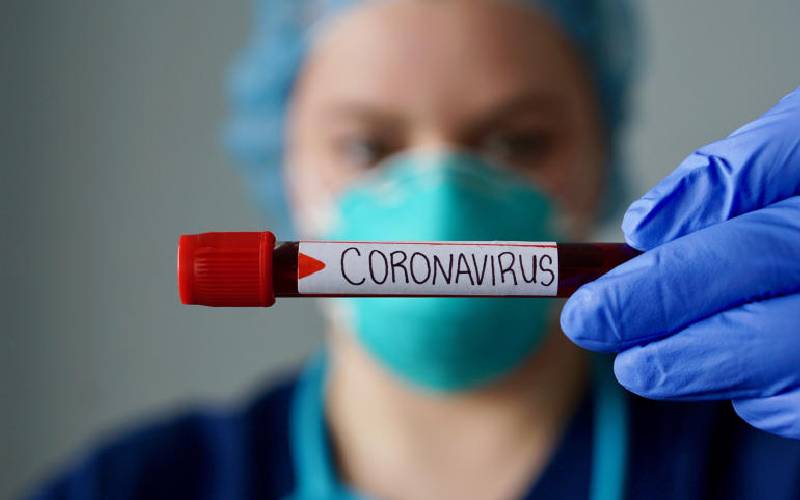 The irregular rate of urbanisation, poor health systems and lack of data have hurt the fight against covid19 in Africa.
According to Tibor Nagy, the United States Assistant Secretary of State for African Affairs, Sub-Saharan Africa's 51 countries are still majorly rural with an urbanisation rate of about 40 per cent. Some countries, like South Africa, are much more urban than others.
The young population with a relatively stronger immunity has also played a significant role, making it difficult to assess or make projections regarding the coronavirus spread.
With the numbers in Africa showing a slower trajectory than the rest of the world, there are fears it could all explode.
In Kenya today, the virus has only been reported in 22 out of the 47 counties. Some like Taita Taveta and Machakos have no confirmed cases.
The fatalities stand at 50, a stark comparison to the more than 95,000 that have died in the US.
The local cases only passed the 1,000 mark since mid-March when the first case was confirmed. In Russia, the cases stand at more than 318,000.
South Africa is leading the continent with over 19,137 cases and 369 deaths.
Assistant Secretary Nagy went on, "Just about anyone in Africa, unfortunately, chances are that they have had some kind of a serious illness in their lives, whether it was Malaria or Dysentery."
He spoke via teleconference on US support for combating covid19 in Sub-Saharan Africa.
"These factors kind of play off against each other, and then you add to that the lack of really good data."
Only a few countries have good statistics and data measures.
In Tanzania, President John Magufuli stopped providing any data whatsoever. The last national update was issued on April 29. It showed 509 cases and 21 deaths.
He stirred a new debate on covid19 in what he terms a 'conspiracy', questioning the numbers of coronavirus cases in his country.
Magufuli said people who tested positive for the virus may not be sick, and cast doubt on the credibility of laboratory equipment and technicians behind the results in the country's national facility.
He termed the entire issue of coronavirus as a ploy by colonialists, most likely in cahoots with officials in testing centres.
Nagy went on, "So when you don't have access to the ... number of test kits, the fundamental health systems, or the data, you just don't know. So it's anecdotal."
The matter of social distancing as among the key ways to keep the virus at bay has also been criticised on its practicability in Africa.
In slums where large populations live day-to-day in an informal economy, it is difficult to implement serious or long-term social distancing.
"Very quickly, those activities will revert to what they always have to do, because if you have to choose between the possibility of getting covid19 or not eating or not having fresh drinking water, that's unfortunately not a very difficult choice to make."
Assistant Secretary Nagy cited the Seychelles, a middle-income country, fairly developed, island nations that can control entrance much easier than a large country with porous borders.