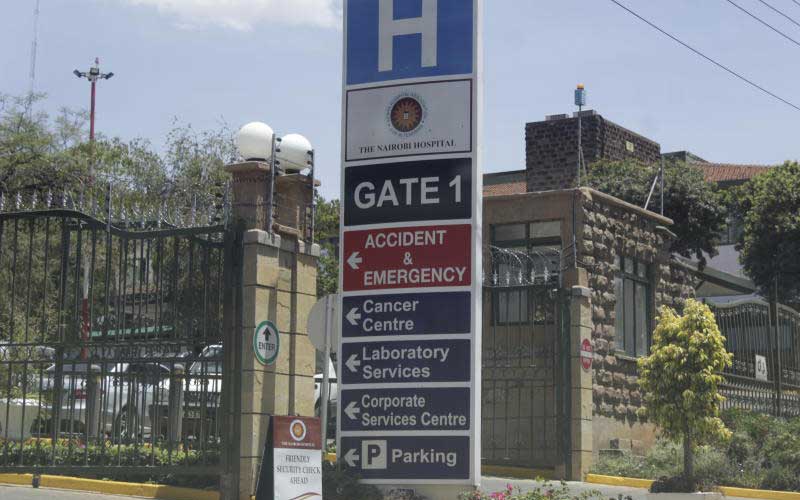 Owners of The Nairobi Hospital have voted in a new board to change the facility's top management that has been the centre of wrangles.
The nine-member team was chosen yesterday in a special general meeting called by members of the Kenya Hospital Association (KHA) which owns the facility.
Valentine Ataka, the lawyer representing KHA confirmed the change of guard indicating that the new board, will in its first sitting elect the chair.
"The vote was unanimous 96 to 100," he said.
He said the vote ousted seven board members as two others had already resigned.
The chosen members are Tabitha Oduori, Maxwell Otieno, Wilfred Irungu, Susan Carr-Hartley, Jeremy Gunze, Zahra Moi, Steven Ochiel, Chris Bichage and Richard Omwela.
Yesterday special Annual General Meeting was informed by dissatisfaction of the facility's shareholders on how the hospital was being run.
At the centre of it were tenders that are worth billions, considering The Nairobi Hospital is known as the East African power house in terms of healthcare.
The Board of Management, then chaired by John Simba, on April 17 sacked Chief Executive Officer Gordon Odundo. This was after a three-month compulsory leave.
The compulsory leave was to pave way for an audit on some of the tendering processes.
"The Board of Management, after due consideration of all the relevant factors pertaining to the office of the Chief Executive Officer, unanimously resolved to terminate the service contract of Mr Gordon Otieno Odundo as the Chief Executive Officer of the Hospital effective immediately," read the statement from Simba.
A statement on April 24 from the hospital's ousted board showed defiance on KHA petition to call a special general meeting claiming that the Board had not received any requisition notice signed by the members let alone 50 per cent of KHA members.
It(Board) also claimed that the requisition served on the Company Secretary on February 19 did not meet the legal requirements as per the KHA constitution.
"We would therefore like to notify the members of KHA that the notice is invalid and any meeting held in the vicinity of the Hospital under the said notice would be condoning an illegality and unlawful practice," read the statement from Board of Management.
Related Topics