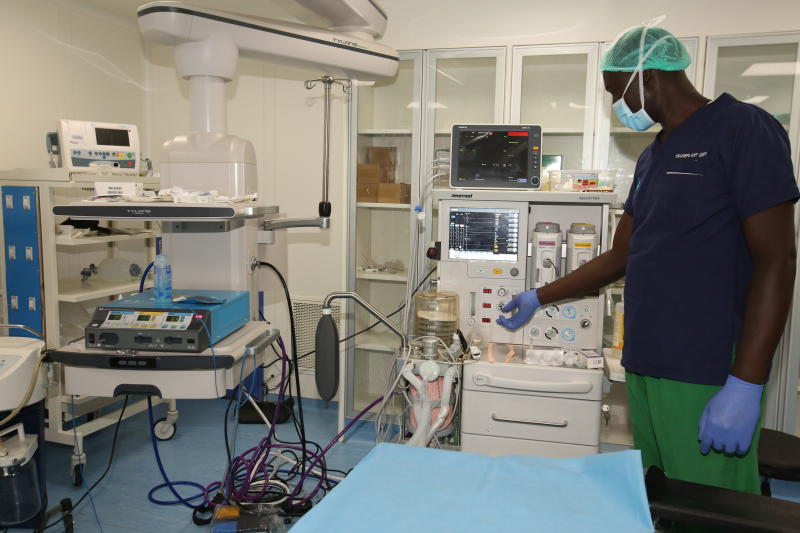 Thousands of patients flock Asian countries in search of specialised treatment for various ailments despite the soaring travel and medical costs involved.
The decision is mostly informed by inadequate specialist doctors in Kenya, with most patients having to pool resources through fundraisers to seek relief abroad.
This is expected to change for Uasin Gishu County and its environs with recent investments in medical institutions, which is likely to position the region as a healthcare hub.
Eldoret, the county headquarters that hosts Moi Teaching and Referral Hospital (MTRH) also boasts more than 20 private facilities competing to provide quality and affordable healthcare.
The presence of Eldoret International Airport has made it possible for patients from neighbouring countries to reach Eldoret town in search of treatment. The region has close to a million citizens.
The hospitals include Eldoret Hospital, Top Hill, Elgon View, St Lukes, Reale, Family care, Racecourse, cedar, Fountain and Mediheal.
"Our core mandate is to ensure African patients are treated in Africa and we have made it possible for citizens to make use of our facilities which are affordable," said Kumar Gokul, the vice-president of International Business Development at Mediheal Group of Hospitals Africa.
He said they have positioned themselves in the region to take care of patients who would otherwise travel abroad to help them save on costs.
"We currently have a newly-built doctor's plaza which offers advanced brain and spine surgery along with organ transplants specifically for liver and kidney ailments. There are two theatres for recipient and donor patients and an intensive care unit that can accommodate 25 people," said Mr Kumar.
Addressing shortage
He said they have embarked on addressing shortages of neurosurgeons in Kenya by adding more doctors at the facility.
"In three years' time, we want to make sure that Eldoret is the preferred region in Africa offering healthcare in line with President Uhuru Kenyatta's economic pillars which touch on affordable health for all citizens," said Kumar.
The facility has begun receiving patients from Somalia, Rwanda, Ethiopia, Burundi and other regional countries.
"We have more than five neurosurgeons from India who are specialised and able to handle any condition related to brain and spine and believe that citizens will have no reason to travel abroad due to available medical equipment," said Chief Neurosurgeon Hiten Gadkari.
The region is also expecting a new state-of-the-art MTRH to de-congest the existing facility.
MTRH Chief Executive Wilson Aruasa said the increased medical facilities in the region are as a result of the huge population and need for health services.
"Urbanisation has driven most individuals and faith based organisations to set up facilities to address changes in lifestyle and increasing non-communicable diseases. At the moment, our institution can only offer 60 per cent of services," he said.
"New facilities are expected to augment the existing ones so that they can combat emerging disease patterns. They need to be supported," added Dr Aruasa.
He called on the State to regulate cost of drugs so that patients can access affordable healthcare.
Top Hill hospital administrator Ken Osike said locals should make use of their specialised services.
The institution which was established in March this year and offers services such as neurosurgery and rehabilitation.
Related Topics