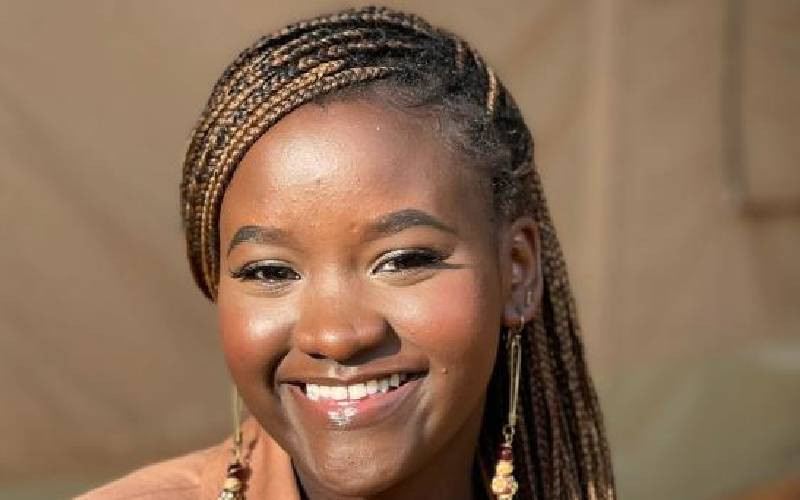 When she was growing up, Joy Kalua aspired to be the President of the World Bank, naively unaware that her citizenship disqualified her from getting the job that is a preserve for Americans.
Now fully aware, she explains that she was drawn to the Bretton Woods institution because of two things; "it works a lot with numbers and it brings about change in the world".
Ms Kalua's life has taken a different turn, however, which has led her to produce and sell electric vehicles, a job she notes will allow her to work with numbers, bring about change and has the potential to have as much impact as that of the World Bank president.
If anything, the economics and statistics graduate noted, if she worked really hard in her current endeavour, she could bring about more impactful change to many Kenyans and Africans at an individual level than the World Bank President might be able to.
Her job as chief executive of Autopax – a local electric vehicle (EV) company – has started rather well.
Major win
Early this month, the 24-year-old steered her firm in scoring a major public relations win when one of its cars was selected for a drive by President William Ruto to the venue of the Africa Climate Summit that took place in Nairobi.
The five-minute ride from State House to KICC and the now iconic photo of the President alighting from the yellow car has propelled the car – Air EV Yetu – into the limelight.
It was a major coup for the relatively new company and its product, also new. It is public knowledge of the kind of high-level lobbying that companies, both local and multinationals, do to get the President to publicly sample their product.
In ditching his guzzlers to drive the EV, a rarity for a president, observers noted that President Ruto was trying to inspire confidence in EVs, which appears to be one of the areas he has focused on delivering.
"It was surreal. I still cannot believe it…I am grateful for the President being open to this and driving himself," Kalua told Financial Standard in an interview last week.
"It has opened doors for us. Kenyans now believe in it, of course not everybody but there has been a buy-in," she said, adding that the publicity generated has been a boost to the business.
"The orders that were coming before were from a few people who knew about the car from the little marketing we had done. A big chunk of orders came after the event. It was a good reaction from the market."
At the moment, most of the orders that the firm has received are from taxi companies that are operating large fleets. As of last week, Kalua said, the company had received more than 300 orders, with one particular company having ordered 1,000 units.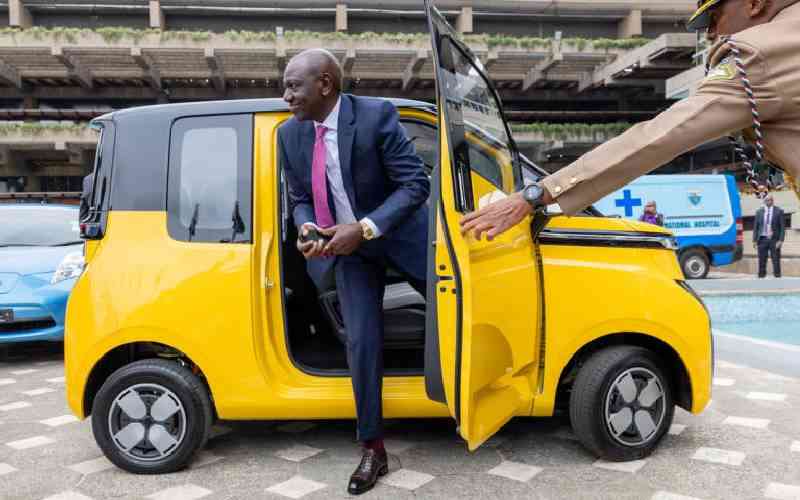 "The interest has come mostly in bulk orders. This is largely from companies doing taxi business. One firm ordered 1,000 units, another 300 and another 100.
"These include firms that are leasing out EVs to their drivers and want to increase their fleets. So largely it's people in the business or who see the potential."
She said their goal is to target organisations that want to contribute to the green mission; for instance, through changing their fleets or supporting their employees' transition to EVs or even having charging stations at their premises.
Kalua said the firm has for a number of years been trying to develop an EV for the Kenyan market. It initially planned to produce one locally before settling on a partnership with SGMW in the production of the EV Air Yetu.
SGMW, which is owned by Saic Motors, General Motors and Wuling Motors, is a major player in the EV global industry based in South Western China.
"We have been working on the electric car for a number of years. We have worked with engineers from Kenya, Germany, Italy and Japan to build a prototype from scratch.
"We spent a lot of money in the process but eventually realised we did not have to reinvent the wheel and found a partner who aligns with our mission, which is mobility for life."
The firm plans to start local assembly before the end of this year but will have to import some of the units to meet demand for some of the orders that have already been made.
It has partnered with the Thika-based Kenya Vehicle Manufacturers (KVM) for the production of Air EV Yetu.
KVM has such partnerships with other auto firms and has several lines for the local assembly of a number of brands including Volkswagen and Peugeot.
"KVM has the right tools to start assembly. It might need an adjustment here and there…assembly of EVs may be complicated but not nearly as complicated as assembly of ICE vehicles.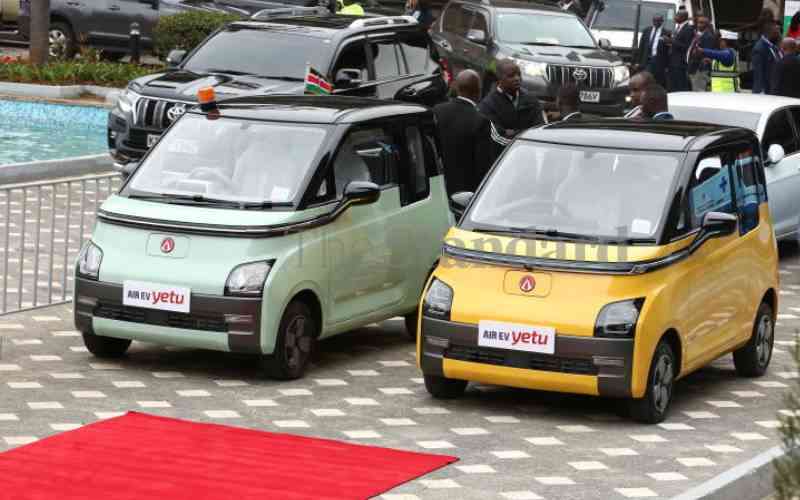 "We may bring the first units because there are many orders that are coming in but are looking to start assembly within the next three months," Kalua said, adding that Autopax would employ partnerships for other areas of its businesses including charging stations and services centres.
The Air EV Yetu comes in two models, with the differentiator being the battery capacity. The Y200, when fully charged, can go for 200 kilometres before it needs a recharge while the Y300 can go for 300km.
The Y200 retails at Sh1.7 million while the larger capacity Y300 goes for Sh2.1 million, which is fairly priced for an electric car, with EVs with similar capacity going for upwards of Sh6 million.
Affordable vehicle
Kalua explained that SGMW had over time built expertise and had access to the materials needed in the production of EVs and has been producing in masses, enabling it to produce cost-effectively.
"We wanted an affordable electric car in Kenya. New cars at the moment cost more than Sh7 million. The price of this car is Sh1.7 million because of our partnership with SGMW.
Research shows by exporting raw materials used in production of EV batteries, African countries are earning a combined $11 million (Sh1.6 billion).
This, however, can go up to $7 trillion if the counties set up battery manufacturing facilities.
Autopax says home charging for the Y200 model can cost about Sh550 while the Y300 can cost Sh850, going by the electricity tariffs for households consuming more than 100 units of power per month of Sh33 per unit.
When fully charged, the Y300 model can enable a motorist to go 300 kilometres before needing to recharge the battery.
"This would mean that if you are going from Rongai to town and back every day, you will need to recharge the battery once…with an ICE vehicle, you could be spending upwards of Sh1,000 every day," said Kalua, adding that they have partnered with companies that have EV charging expertise to advise customers on how to charge the cars at home.
"It is basically a plug-and-play kind of thing but we have partnered with EV charging companies and they come to your home, look at your electricity system and recommend whether you would need to make any changes," she said.
Related Topics