The threat counterfeiting poses to the country is immense with both the government and manufacturers putting it at Sh1 trillion.
A recent baseline survey by the Anti-Counterfeit Authority (ACA) paints a horrifying picture, putting illicit trade at about Sh726 billion in 2017 and Sh830 billion in 2018.
"To put things into proper context, illicit trade is increasing at an alarming rate. A baseline study conducted by Anti-Counterfeit Authority (ACA) paints a horrifying picture. According to the study, illicit trade was valued at about Sh726 billion in 2017, Sh830 billion in 2018 and currently stands at over Sh1 trillion. This is the annual extraction from the GDP," Kenya Association of Manufacturers Chief Executive Anthony Mwangi told The Nairobian.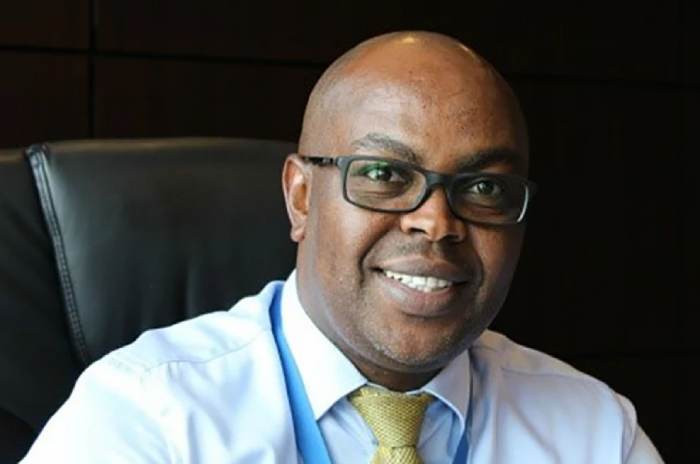 He said that for local manufacturers to prosper, there is a need to deal with illicit trade, which he termed a longstanding issue that has grown in scope and magnitude and is derailing economic development.
"It undermines industries in the region, poses health risks to consumers, stunts innovation and breeds lawlessness. We are, therefore, all at risk from illicit trade in its most banal forms and certainly in its most serious forms," noted Mwangi.
He said KAM is the leading voice in advocating for the sustained fight against the various forms of illicit trade, which affects Kenya's manufacturing sector.
Mwangi also called on the government to assure investors that there is respect for the rule of law in Kenya vis-a-vis the promotion and protection of intellectual property rights that encourage competitive innovativeness and attracts investments into the country.
Increased coordination
"We also call for increased coordination and cooperation amongst enforcement agencies to counter all forms of illegal businesses thriving in the country. As an Association, we are committed to seeing the manufacturing sector's contribution to GDP grow from the current 7.2 per cent to 20 per cent by 2030. Realising this vision calls for bold, pragmatic decisions to develop and implement transformative industrial policies that will favour the local manufacturing sector and attract investors. We look forward to working with Government and development partners to achieve our aspiration for an industrialised Kenya," he said.
Anti-Counterfeit Authority (ACA) Executive Director Dr Robi Mbugua agrees that counterfeiting continues to be a big challenge in the economy regarding the goods being brought into the country.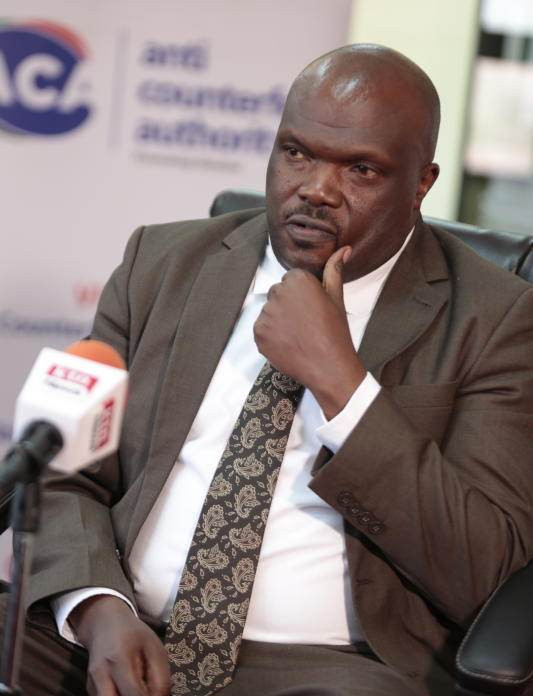 "It is important to note that 80 per cent of the counterfeited goods that we continue to nab in the market come from outside the country. Counterfeiting also poses a great threat to consumers regarding their safety and health. When you look at the agricultural sector, we have counterfeit farm inputs like seeds, fertiliser and pesticides. We also have counterfeit medicine and cosmetics. So counterfeit goods impact all sectors, which is something that should be looked into very carefully," he told the Financial Standard in a recent interview.
He further noted that counterfeits have a direct impact on the economic well-being of the country. For the government to exist, it has to tax businesses and residents.
Affordability
Mbugua further expounded that of the Sh826 billion annually to illicit trade out of which 10 per cent constituted counterfeiting, according to their study, which informed their current estimate that the cost stands at between Sh900 billion to Sh1 trillion.
"Counterfeit trade is still growing. The government is losing this money because most of the illicit activities are done outside the formal tax systems. At the end of the day, what the government would have earned goes to illegal traders," he added.
However, despite many agencies working to minimise counterfeits, it is fueled by factors such as affordability.
"Other issues are differentiation, where many people can't tell the difference between counterfeit and genuine products. There is also the issue of convenience because counterfeit goods can be accessed at any time. There is also a lack of enforcement by the Intellectual Property Rights (IPR) owners, some of whom shy away because they don't want to get negative publicity about their products that are being counterfeited. There is also the issue of normalcy, where it becomes like a norm," he says.
According to Mbugua, most of these counterfeited goods come from Asian countries because factors of production in those countries are cheap, hence it's cheaper to produce there.
Interagency mechanism
Some of the most counterfeited products are electronics, apparel, cosmetics, footwear and alcoholic beverages, which is a huge menace, noting that counterfeiting of alcohol is rampant within the country.
For ACA to succeed, he says they require other State agencies like the police, provincial administration, the immigration department and the private sector, specifically the Kenya Association of Manufacturers, the chamber of commerce and the county governments, terming it a progressive war.
"The government wants to tackle this issue through a multi-agency approach. We have a committee comprised of the Kenya Revenue Authority, Kenya Ports Authority, Kenya Bureau of Standards, and the Coast Guard, among others," said Mbugua.
The interagency mechanism, however, cannot succeed unless it gets political support.
Related Topics