The latest upsurge in murders and vicious assault cases in Kisii and Nyamira counties has set alarm bells ringing as residents try to get to grips with the loss of loved ones.
Lucrative but controversial property sales, succession disputes, land fraud and marital conflicts have been cited as some of the reasons behind murders in the region.
The latest case was that of a teacher in Nyamira, whose murder police believe could be linked to the killing of a US-based nurse, whose body was dumped at Konate in Nyamira on the night of September 14, 2021.
The nurse's body was dumped at the junction of the Kisii-Chemosit and Nyamira-Kebirigo highways, about six kilometres from Nyamira town.
It was later identified as that of Thomas Magwamu, a resident of Gucha sub-county in Kisii.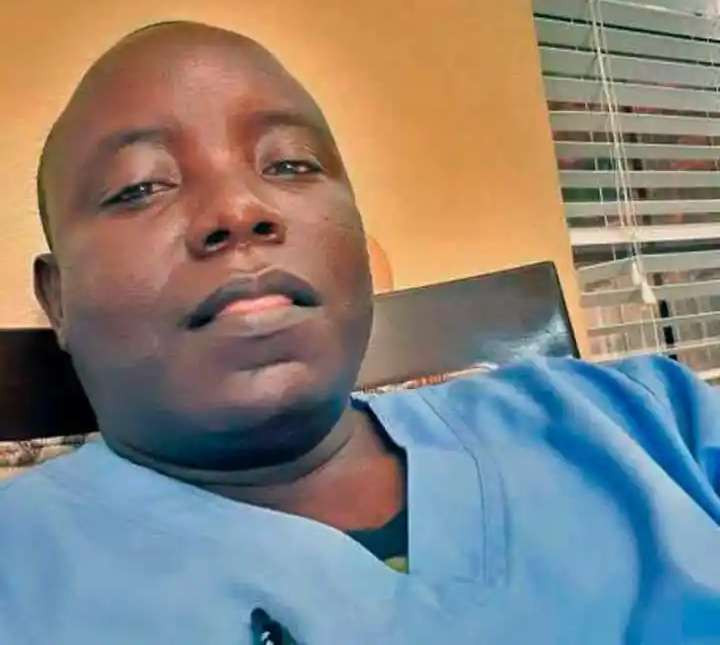 After dumping the nurse's body, the suspect is said to have relocated to near Egesieri Primary School, where the head teacher, Ezekile Nkeere Gitangwa, 47, was killed two weeks ago.
Gitangwa was allegedly murdered by a female nurse, 33, and her boyfriend, 30, and his body hidden in one of the rooms late last month.
Investigations have revealed that the nurse and teacher were putting up properties worth millions of shillings in the area. Before his killing, the teacher is said to have accessed a bank loan to the tune of Sh2.5 million.
Nyamira Directorate of Criminal Investigations (DCI) chief, Peter Kiboro, told journalists that detectives discovered suspicious transactions that saw money moved from Gitangwa's bank account using his mobile phone.
Detectives further said they suspect whoever made the withdrawals took a cut before transferring the rest to the suspected killers.
Land, property disputes
The discovery is the latest involving crooks who target land and other property owners, especially members of the community living in the US, who want to buy land or put up buildings in the two counties.
Records at the Kisii law courts, for instance, indicate that there are more than 1,800 pending cases involving land and other properties. Some involve unresolved succession disputes that have taken years.
Land deals gone sour have been linked to the killing of two young men in a span of one year, one whose body was found in Egesa area near Kisii town and another who was assaulted and later died three months ago.
He was killed after reportedly receiving close to Sh4.5 million from a US-based businessman. The two are said to have sold three parcels of land to multiple buyers, some of them working and living in the US. Before their deaths, they had sold prime land along the newly opened Falcony-Nyanchwa link road in Kisii town.
Sources indicate that wealthy individuals and high-ranking government officials who lose land to fraud resort to targeting the scammers instead of seeking justice in the courts.
It is a trend that has seen young men living large from proceeds of fraud die in mysterious circumstances. Two years ago, a former Member of Parliament (MP) lost Sh7.6 million to a racket that had sold him a commercial plot.
The owner of the disputed land had died, leaving behind a widow and two sons. One of the sons chose to sell the portion before the family could proceed for succession.
The politician is said to have given up on the matter despite an undertaking by the DCI to help recover the money.
Two men who were involved in the fraudulent deal were later found dead along the Kisii-Migori Road.
An investigator in one of the murder cases said land buyers have been duped with fake title deeds in cases where succession has not been done.
"Those involved in writing succession letters on behalf of interested parties have been bribed and are out giving false information to the courts. We had a chief who was killed a year ago because of his involvement in fraudulent land deal," he told this writer on condition of anonymity.
He said some of the fake land deals are committed by young men.
"These are multimillion land deals. A piece of land is sold out more than thrice. It is matter of concern and investigations indicate that they all end up in killings and related murder," he added. According to the Kisii Land Registrar Steve Mokaya, such cases are rarely reported to the authorities.
"They only resurface once there is property damage, assault or injuries," said Mokaya.
Murder most foul
The region is also experiencing increased cases of attempted murder and murders associated with family and marital conflicts.
The most shocking incident took place between December 13 and 14 last year at Ikuruma location, Marani sub-county in Kisii when three relatives are alleged to have conspired to gouge out the eyes of a three-year-old Baby named Brighton Junior Sagini, rendering him permanently disabled.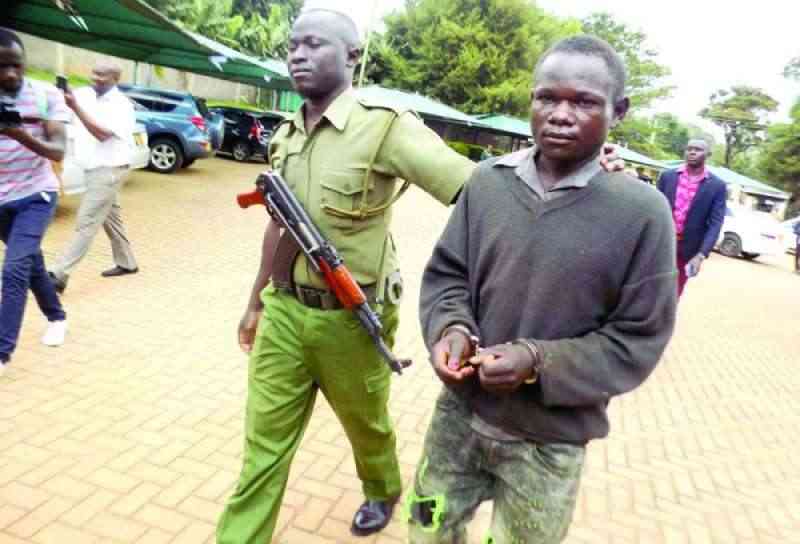 Three relatives, Pacifica Nyakerario, Alex Ochogo and Rael Nyakerario, were subsequently arrested and arraigned before Kisii Resident Magistrate Christine Ogweno to answer to charges of attempted murder.
They denied the charges and were ordered to remain in remand pending their trial.
Last week, a 32-year-old man was left in critical condition after his wife caused injuries to his private parts in a domestic squabble. The suspect was charged with causing grievous harm and was released on a Sh50,000 bond.
In October last year, an autopsy was conducted on the body of 21-year-old Getrude Nyaboke, who was found buried in a shallow grave next to her husband's home in Borabu, Nyamira County.
A postmortem report revealed that the deceased was hit with a blunt object at the back of her head and that Nyaboke's hands had been tied before she was strangled.
Marital troubles
Nyaboke's husband of one year, Brian Rioba, was arrested after preliminary investigations placed him as the main suspect. The two are reported to have been having marital issues.
Her body had been exhumed after the family obtained a court order. Early last year, Hellen Nyaboke had pleaded guilty to killing her husband following a disagreement over the sale of their land.
A mother of two in her 50s, Nyaboke was charged with killing her husband James Mecha at their family house in Isinta, Nyamira South by hitting him with a metal rod. She pleaded guilty when she appeared before Nyamira High Court judge Esther Maina.
After the incident, Nyaboke fled with her two children but she was arrested five months later in North Mugirango.
In October 2019, Jackie Kerubo from Nyamira was accused of setting ablaze her husband of 13 years after he married a second wife.
She then decided to burn her husband inside their house leaving him for dead. She had told the Court that she did not know of his death until when she was called to record a statement.
On January 9 this year, an Ogembo court ordered Nelson Momanyi Ontita, 35, detained for 14 days pending investigations into the killing of his two children.
Momanyi appeared at Ogembo Principal Magistrate Calestous Sindani on Monday for the killing of his two girls aged 10 months and two years old at Kiobegi village in Nyamache Sub-county in Kisii on Friday.
Sindani directed that the suspect be detained at Nyangusu Police station to allow officers record witness statements and also have the suspect undergo a mental assessment.
In December last year, police arrested a 70-year-old man for allegedly killing his wife following a domestic quarrel in Gesieka area in Mosocho.
The suspect had hacked his 68-year-old wife to death after a feud. Villagers said the couple had been embroiled in domestic squabbles for a long time.
The couple had separated, but the woman occasionally returned to her home.
There are also cases of children encountering difficulties getting inheritance once they come of age due to questions of paternity, even after innocently growing up in family settings with a father figure, and some even getting killed.
For instance, a 61-year-old man surrendered to police on Monday after confessing to the murder of his stepson on Sunday night in Igonga area of Bonchari, Kisii.
Gesonso OCPD Charles Machinji said Sebastian Matundura claimed he fought his son on Sunday night, and when the fight became physical, he struck the deceased on the head with a fork jembe before stabbing him several times.
Related Topics