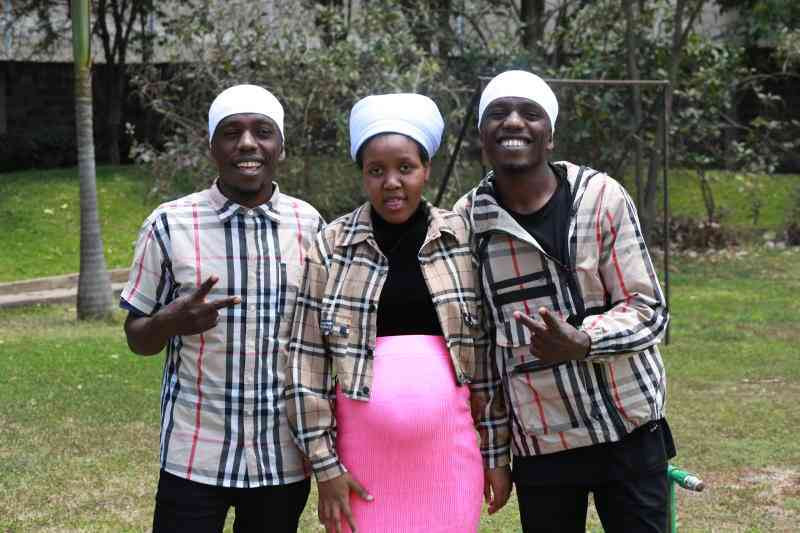 The Akorino of 20 years ago were reserved, stoic, unbending to modern ways of life. They stuck to the Old Testament. They had no scandals. Couples were paired through dreams. They shunned westernisation including modern medicine. How times have changed. They now have celebrity musicians, models and one pastor was busted with his daughters and found guilty in court.
While broken marriages were unheard of, today, their nasty breakups and divorces are for public consumption and being found drunk-turban on head-is no longer news. They also have side dishes staining their hitherto holier than thou images.
While previous attempts at fashion were restricted to long robes for women, kilemba and coats which a grandpa could say was fashionable in his time, today, some can be mistaken for the Congolese musicians of the La Sape dandy movement.
Celeb mentality
Known as the Holy Ghost Church of East Africa, the Akorino sect is caught up in the myriad 21st century challenges. The once conservative sect is infected with modernity. From illict sexual to conforming to the world, the church has caught attention of many in the recent times.
John Gichira Gicini, a 51-year-old Akorino 'pastor' pleaded guilty to defiling and impregnating his two teenage daughters in Kirinyaga County. He blamed the devil and sought forgiveness but was sentenced to 140 years in prison.
Then there is the crop of celebrity artists who long ditched the ndarama (drum) and karing'a ring'a for Fruity Loops music software. Their private lives are public fodder. Take Allan Aaron, the Akorino musician who came to national limelight in 2010 with the hit song Kiriro (tears), a collabo with Daddy Owen. He has been accused by his ex- wife of dumping her and their four children ending their seven-year marriage.
Annie Shiku told the world that Aaron left Kenya for the USA in search of the proverbial greener pastures in 2018. Aaron used social media to announce that he had remarried in Boston where he moved after securing a green card.
Leaked nudes
Susan Namu is another Akorino musician who made headlines after her leaked nudes went viral on social media. Susan told Wambui wa Mwangi in her online show that she was a victim of revenge porn from her potential future hubby.
"I was in a relationship with a man who lived abroad, and I believed he would one day be my husband, I sent him those videos, to keep our courtship alive, and it came as a shock when they were exposed," she explained, adding it was "a great dishonour to me. I am still coming to terms with what happened."
Adherents of the Akorino sect told The Nairobian that the current challenges have myriad sources.
Source of problems
Mary Njuguna reckons "our problems start from the top because our leaders engage in all kinds of immortality. They also defend those who commit sin because they don't want to lose members."
Rev Bishop Ibrahim Kaminja blames technology as current changes it has brought were unheard of when he joined the sect in 1968 "because we respected our faith. The members feared sinning but nowadays they don't have chills. Technology has corrupted our minds. The internet has people trying new things. Today, our young men have crazy hairstyles hidden in their vilembas. During our days, removing kilemba was a sin and we were not even allowed to shave."
Bishop Kaminja adds that, "It was also rare to see single mothers in Akorino church because it was not allowed but today, they are very many. The fulfillment of marriage was done through dreams."
Bishop Kaminja adds that, "We never used to board cars, we preferred trekking. Wearing shoes was also not allowed because we believed that there were made of animal skins. It was a sin to be associated with dead bodies and that why we used to wear akala shoes."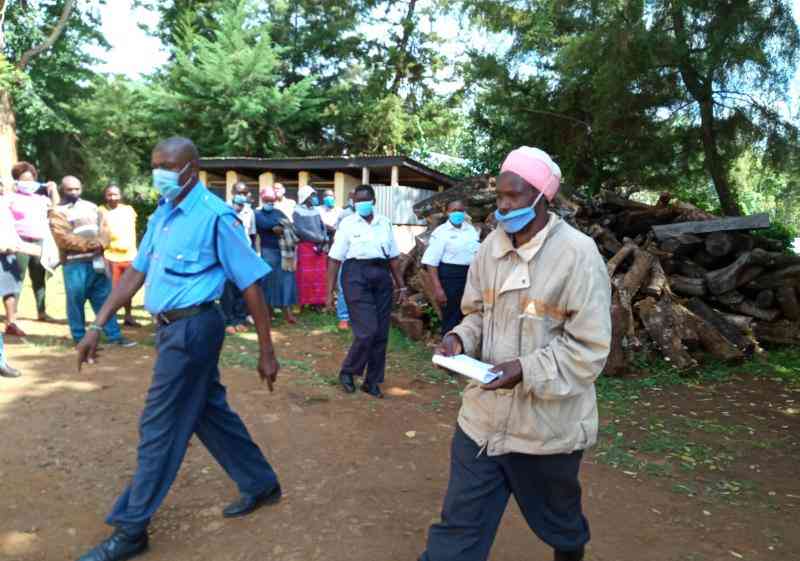 The devil is using technology to corrupt members
The 69-year-old added that erosion of mentorship down generations led to vices including alcoholism and "eating pork or mutura was a great sin" and that "the devil is using technology to mess with our members."
Bishop Michael Njagi, the chair of Akorino in Nyeri County concurs, arguing that while people have been changed by improved economic status, the tenets of faith and laws guiding their faith have not changed and that "access to smart phones and the internet have led to more visibility."
Bishop Nandi adds that while mistakes can be corrected, sinning is a grave matter and while stray members are disciplined "suspension and expulsion from the church are not announced." Pastor David Mwangi, the Akorino chair in Mt Kenya region said the Akorino youth are facing different challenges from their grandparents through education, westernization, exposure and attendant financial stability.
Joseph Karuk, the treasurer of the Akorino in Nyeri, says those spoiling the image of their faith are members who left but still continue associating with the sect.
This view is expressed by Rose Wanjiru who blames disrespect and waning dedication to religion as "most members of the Akorino sect have abandoned the laws that governs us. A large number of our members are wolves in sheep's skin."
Related Topics