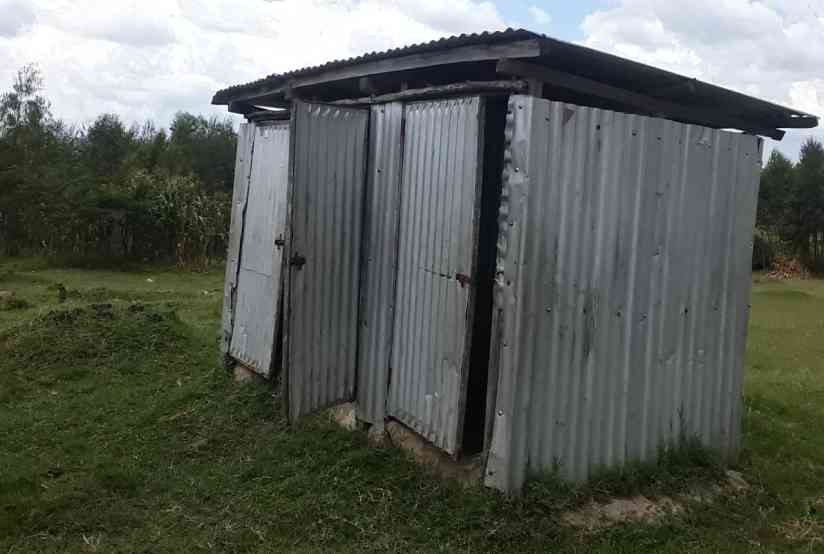 Learning has been paralyzed at a public primary school in Ndhiwa Constituency after the school was closed indefinitely.
Ogada primary school in Koguta Location, South Kabuoch ward was closed indefinitely due to lack of latrines.
The school was closed by public health officers of Homa Bay County Government after the floor of a latrine used by pupils collapsed.
More than 400 pupils of the school comprising those who are in ECDE, and grade one to class eight have been sent home.
According to the school head teacher Andrew Opiyo, the pupils were sent home due to poor conditions of latrines.
The school currently three latrines meant for more than 400 pupils. The latrines are made of iron sheet walls is no longer in use after its floor collapsed.
There is also another latrine with two doors meant for the teachers. This latrine is also made of iron sheet wall and roof. Its condition is unpleasant too.
Apart from the latrines, the classrooms are also dilapidated. Classrooms used by pupils of grade four to class eight are temporary structures made of iron sheet walls.
The temporary classrooms are also in a pathetic situation.
Pupils of lower primary are learning in permanent classrooms whose completion has been completed.
Mr Opiyo said his efforts to plead with the public health officials to avoid closing the school proved futile because the latrines were posing serious environmental hazards.
This predisposes the pupils and teachers to risks of contracting communicable diseases like cholera.
"The public health officials have done their assessment and discovered that the latrines pose serious health hazards to everybody in this school. They have closed the school until certified latrines are constructed," Opiyo said.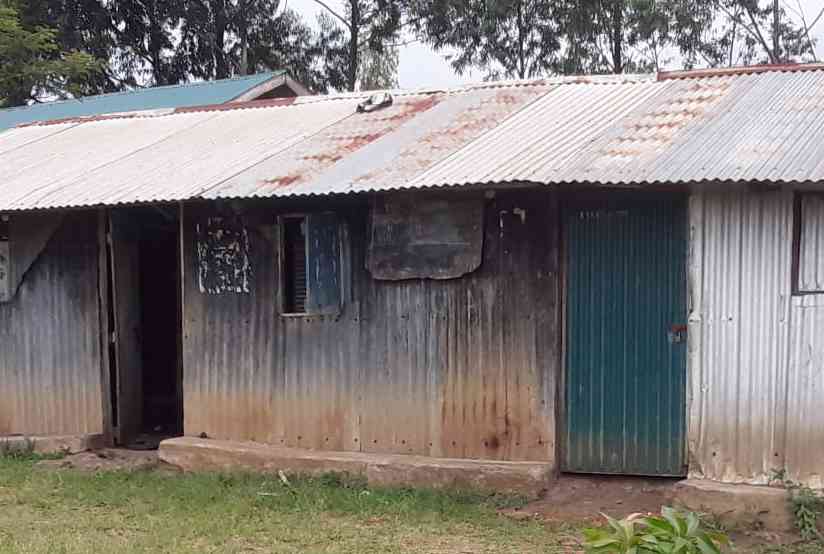 Opiyo said the school is in dire need of both classrooms and latrines.
The head teacher said the classrooms also pose risks to health of the pupils.
The school board of Management Chairman Paul Nyakwae said they had put all possible efforts to construct classrooms in the school. But they are facing financial constraints to put up the standard classrooms and latrines required in the school.
"As a community, we have tried our best because all structures in the school have been built by the community except one which was constructed by Ndhiwa NG-CDF. I appeal to government agencies and well-wishers to intervene and help us construct classrooms and latrines in this school," Nyakwae said.
He argued that pupils' latrine which sank resulted from poor topography.
"Our school is established in a black cotton soil which is weak. We appeal for construction of proper buildings in the school," Nyakwae said.
Head teacher Opiyo said the poor infrastructure has impeded academic performance in the school.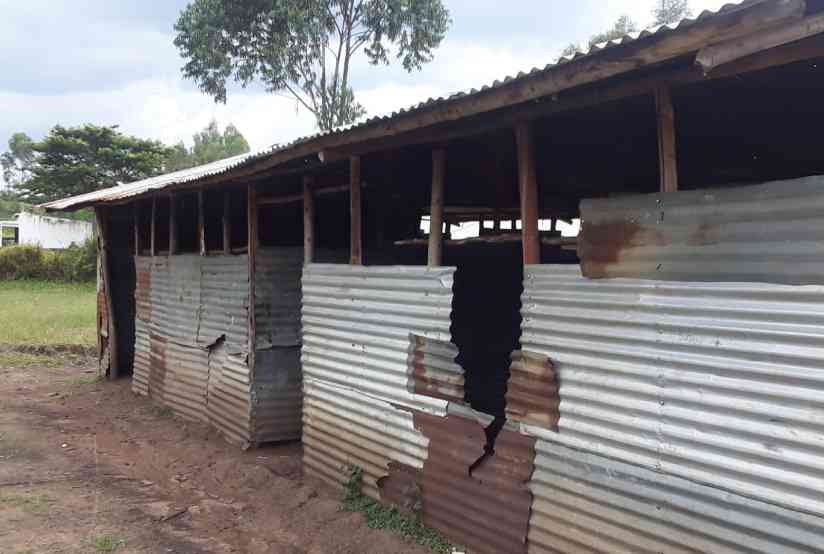 According to him, they are forced to send pupils back home during the rainy season. This led to wastage of time that pupils are supposed to spend on academics.
In the 2022 KCPE results, the school recorded a mean score of 206.52 marks.
The leading candidate scored 343 marks while the least one got 149 marks. Those who scored 300 marks and above were five, whereas two candidates scored 250 -300 marks, while those who scored between 200- 249 marks were six and those who scored 149- 199 marks were 18.
He expressed hope that improving infrastructure of the school will lead to improvement of academic performance.
"The poor infrastructure is a recipe for disparity in equality in access to education among our pupils. Improving infrastructure of the school enable our pupils learn in a conducive environment. This will impact our academic performance positively," said Opiyo.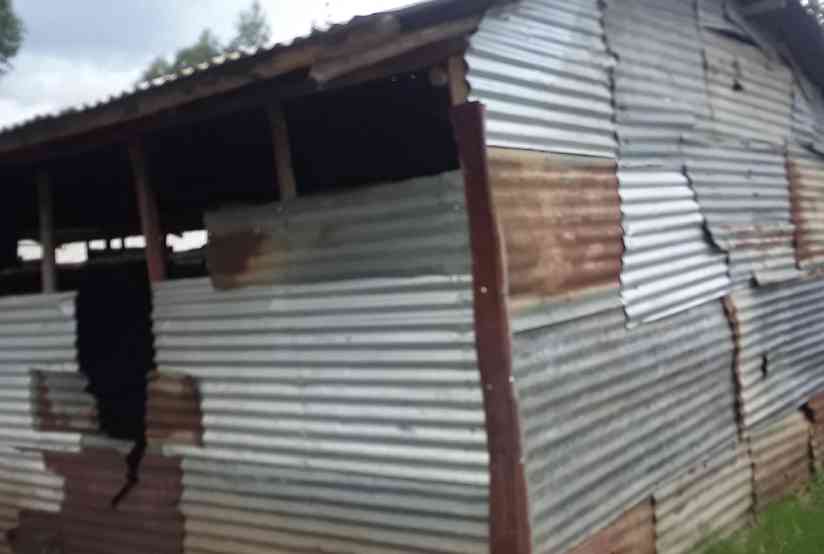 Related Topics