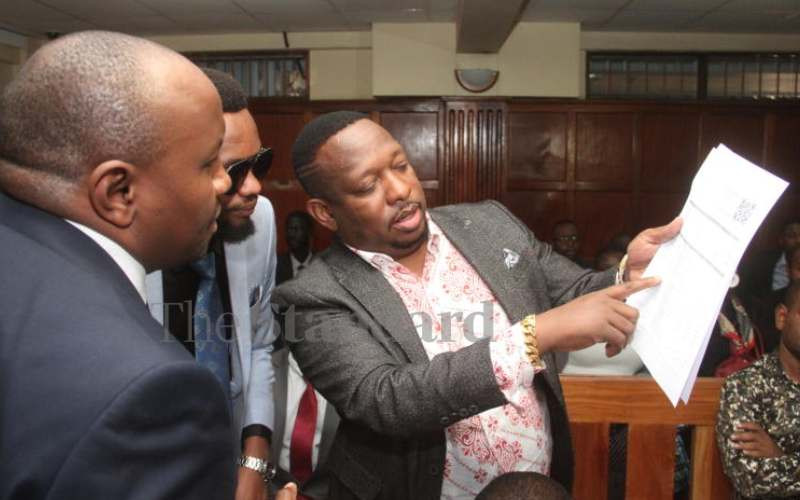 Former Nairobi governor Mike Sonko is back to the drawing board after the electoral body's Dispute Resolution Committee upheld the decision not to clear him to run for Mombasa governor seat.
Sonko had shifted his political base from Nairobi to Mombasa and vowed to upset the political arithmetic after attracting a huge following through his philanthropic activities.
Sonko was represented in the committee by a team of 10 advocates led by Dr John Khaminwa, Wilfred Nyamu and Makueni MP Daniel Maanzo.
He said he will move to the Supreme Court so that he gets a chance to contest.
"We knew something fishy was going on when the IEBC Disputes Resolution Committee kept shifting the ruling on this matter from Saturday to Sunday and then Monday when we were kept waiting for 10 hours only for the judgement to be delivered late at night," said Sonko.
The committee gave Wiper 72 hours to name a replacement for Sonko in the Mombasa governor race.
It would be interesting to see if the party will do that or wait for the former governor to challenge the matter in court.
Sonko got a setback on Monday after the committee upheld a decision by the IEBC not to clear him after he failed to present his original degree certificate, certified copies of the degree certificate within the set timelines and for being impeached as Nairobi governor.
He is in Wiper party leader Kalonzo Musyoka's camp after a short stint in Deputy President William Ruto's side.
Maanzo said the Wiper party is the going to pursue the matter since the people of Mombasa want Sonko as their next governor despite opposition by some people.
"The Mombasa governor seat will be won by Wiper candidate Mike Sonko if there is a level playing field," he said.
"The problem is some people for their own reasons, are uncomfortable with this but they will have to respect the will of the people."
The Makueni MP said that they filed the matter at the High Court yesterday.
"The Wiper Democratic Movement candidate for the Mombasa governor race remains Mike Sonko, we are going to fight this battle in the High Court to ensure the people of Mombasa are not disenfranchised by being denied a leader they want," he said.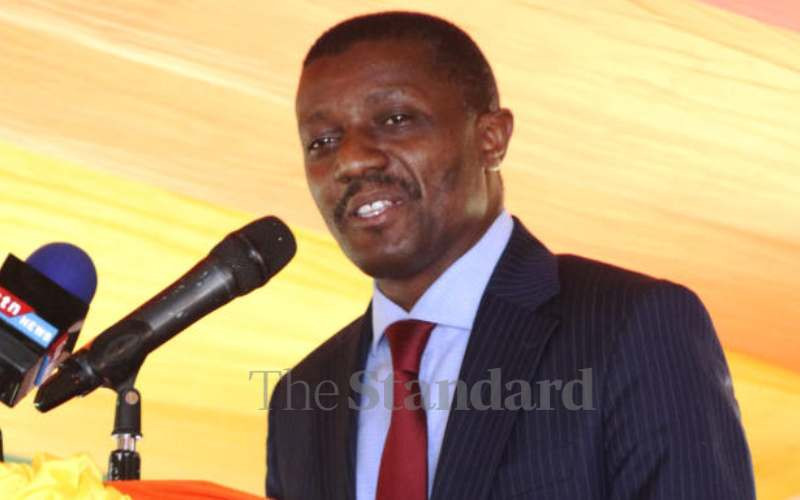 He insisted that despite being granted 72 hours to submit the name of another candidate, the Wiper party was out to ensure that the people's favourite candidate is the one on the ballot.
Shakila Abdalla, the Wiper secretary-general said that they have several options but at the moment, they wanted to explore the matter in court since the reasons given by the IEBC Disputes Resolution Committee were not legally binding.
"The Wiper Democratic Movement Party can even decide to swap Sonko with Ali Mbogo to be the governor candidate," said Abdalla.
"We are going to win this seat, but at the moment our concentration is on the court process before our next move."
Sonko joined politics at 35 in 2010 when he was elected Makadara MP, following a by-election occasioned by a petition filed by former area MP Reuben Ndolo against Dick Wathika who had been elected in 2007.
The former Nairobi governor is known for his flashy lifestyle and his Sonko Rescue Team that has been assisting those in need in the city.
His philanthropy propelled him to Senate in 2013 when he garnered more than 800,000 votes, and to the governor seat in 2017.
Jailed for fraud
He is known for his public theatrics like participating in demolition of buildings on grabbed public land during his tenure as MP and putting President Uhuru Kenyatta on a speaker during a phone call while he was at a site where buildings were about to be demolished.
Before joining politics and getting the nickname 'Sonko' which means a wealthy person in street lingo, he had been jailed in the 1990s at Shimo la Tewa prison at the Coast for fraud but escaped after bribing guards so he could go and mourn his mother.
Once out of jail, he moved to Nairobi where he invested in matatu business, a night club and real estate and became the chair of Eastlands Matatu Operators Association after successfully moving to court to challenge a decision to bar matatus from entering the central business district.
"I had trained my guns on becoming the Makadara MP in 2013 but an opportunity came during the 2010 by-election when I was treated as an underdog but managed to run the big names out of town," Sonko said.
"I served my constituents well for three years earning myself a slot as the first Nairobi Senator with the highest number of votes."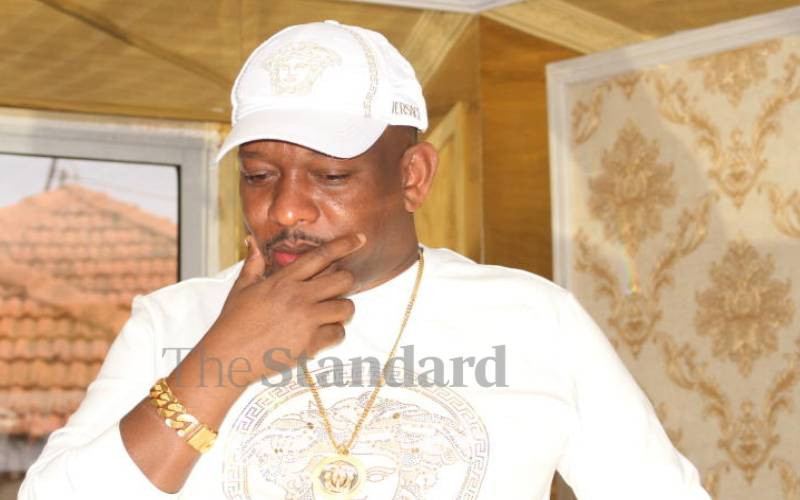 He faced serious challenges running the county, prompting President Kenyatta to form Nairobi Metropolitan Services with Lt Gen Mohammed Badi as the Director General. It took over key roles of managing the city.
Sonko's political boat started experiencing trouble after his deputy Polycarp Igathe resigned barely six months after assuming office.
Igathe said that he failed to earn the trust of the governor to enable them serve the people of Nairobi well and opted to return to corporate world.
He is now the Jubilee Party candidate for Nairobi governor seat.
The former governor operated without a deputy for more than a year and at one time nominated Canada-based lawyer Miguna Miguna following pressure to make a choice.
He later picked Ann Kananu but would attempt to bar her from taking over after he was impeached.
Since the arrest and prosecution, his impeachment in December 2020 and his bank accounts getting frozen, Sonko has maintained a low profile until early this year when he showed interest in Mombasa governor race.
Related Topics