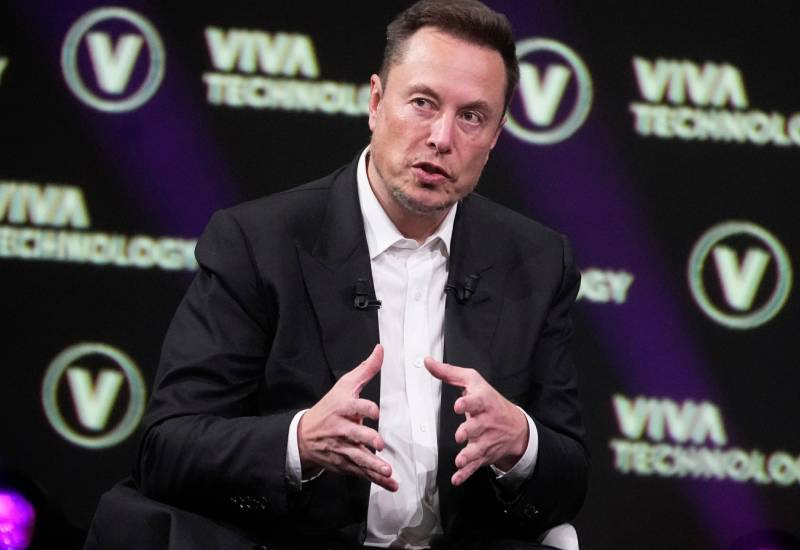 You can only look at up to 600 tweets in a day as an unverified user, Twitter owner Elon Musk revealed on Saturday.
After users had trouble and delays accessing the social networking site through the weekend, the billionaire owner announced the changes in policy.
"To address extreme levels of data scrapping and system manipulation, we've applied the following temporary limits," Musk wrote, adding, " Verified accounts are limited to reading 6000 posts per day, unverified accounts to 600 posts per day , new unverified accounts to 300 per day."
CNN reports that some of the trending hashtags following the app's new restrictions were "Rate Limit Exceeded" and "Twitter Down", with over 40,000 Tweets mentioning the outage.
Users whose pages stopped loading received the error message: "Sorry, you are rate limited. Please wait a few moments then try again."
The news site adds that last week, "Twitter appeared to be restricting access to its platform for anyone not logged into an account."
"It was not clear whether the change was an intentional policy update or a glitch. Most of the reported problems Saturday were on the website, at 44 per cent, followed by 39 per cent of problems reported on the app."
Musk added that the rate limits would soon be increased slightly, "to 8000 for verified, 800 for unverified, and 400 for new unverified."
He has since increased the limit to 10,000, 1,000 and 500.
Musk began acquisition of shares of the social media giant on April 2022, and became its largest shareholder with a 9.1 per cent ownership stake.
It was a controversial move that cost the billionaire $44 billion (Sh 6.1 trillion).
The New York Times reported that the acquisition period was rocked by "waffling, lawsuits, verbal mudslinging and the near miss of a full blown trial."
"Mr. Musk, a self-described 'free speech absolutist,' has said that he wants to make the social media platform a more freewheeling place for all types of commentary and that he would "reverse the permanent ban" of former President Donald J. Trump from the service," the October 2022 report read.
It added: "Musk has also promised other sweeping changes at Twitter, including new leadership, job cuts and the pursuit of new ways to make money. Twitter, which is based in San Francisco and employs more than 7,500 people, has had difficulties consistently growing its advertising-based business and attracting new users."
Following this past weekend's outage, technology website TechCrunch notes that the billionaire has previously expressed concerns about data scrapping at Twitter and suggested that he may take action.
"Musk was briefly outraged over Microsoft "illegally" using Twitter's data and threatened that it was 'lawsuit time'," TechCrunch reports.
It adds: "The hiccup arrives at a time when social media giant Meta is reportedly preparing to launch its own Twitter rival."
Related Topics