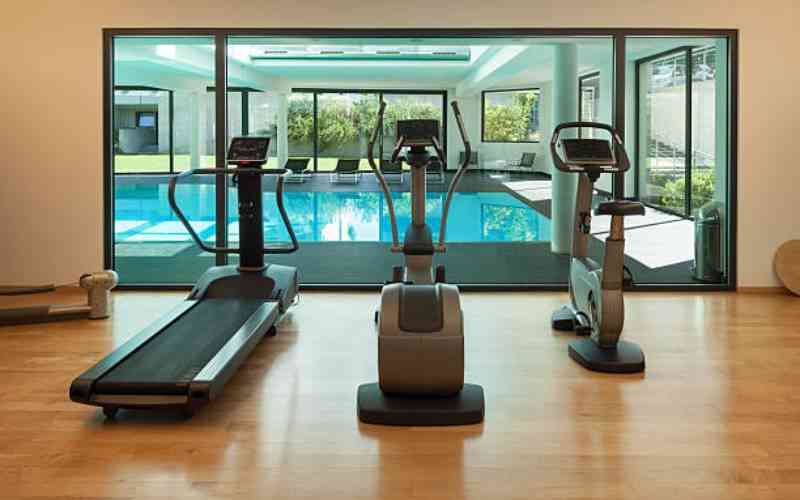 Treasury is searching for an operator for its new upscale and posh members-only gymnasium club and massage parlour at its Nairobi Bima House headquarters.
Treasury wants a professional firm to run the luxurious gym which boasts a boutique spa (a bath containing hot aerated water) and a jacuzzi (a large bath with a system of underwater jets of water to massage the body) to help staff relax after work, keep fit and socialise.
The planned opening of the posh gym and relaxation and wellness centre comes in the middle of a severe austerity drive by the Kenya Kwanza government spearheaded by the Treasury itself, seeking to shave off Sh300 billion from the national budget.
"The National Treasury established a Ministerial Health facility on the 13th floor of Bima House, Nairobi, for use by members of staff for the purpose of keeping fit, bonding and team building," says the Treasury in internal documents seen by The Standard.
"It is a welfare facility and will, therefore, be free of charge. The Health Club is fully equipped with modern equipment for training and is intended to operate on a daily basis between Monday and Friday from 5.00 am to 9.00 pm and from 8.00 am to 3.00 pm over the weekends and public holidays or as will be agreed."
According to Treasury, the average daily projected number of trainees for the posh gym will be between 250 and 300 members of staff at different intervals, with each session running for one to two hours or as will be arranged.
The luxury gym plans to offer services, including lavish massages and sauna services to "facilitate employees to relax and unwind and relieve stress."
"The services that will be offered entail provision of professional and expert training in physical fitness through application of the gymnasium machines, weights and body weights, aerobic and anaerobic exercises, self-defence, physiotherapy, massage and relaxotheloply (sports purpose), nutritional training (for sports purpose), steam bath and Sauna, first aid awareness lessons."
Others are field and outside training, team building and bonding, boot camp, and any other physical fitness that will be deemed appropriate such as "the Japanese Kendama game."
"To make the Health Facility operational, the National Treasury is looking for a service provider who will offer professional and expert training in the hitherto stated areas and further maintain the machines and equipment," says Treasury.
President Ruto tasked the National Treasury to begin planning spending cuts on non-priority items to tame the country's massive budget deficit.
"I have instructed Treasury to work with ministries to find savings of Sh300 billion in this year's budget," said Dr Ruto in his maiden speech as President to the National Assembly.
But a spot check by The Standard showed several State agencies are still engaging in non-essential spending on such goods and services as the provision of cut flowers and lunches, against the President's directive through the National Treasury.
Hoteliers, traders in goods like stationery, consultants and civil servants were expected to be among the hardest hit by the planned austerity measures.
Cabinet Secretary Prof Njuguna Ndung'u in a memorandum to all heads of departments dated November 7 consequently asked them to do away with emoluments often accrued by workers in their line of duty.
Related Topics