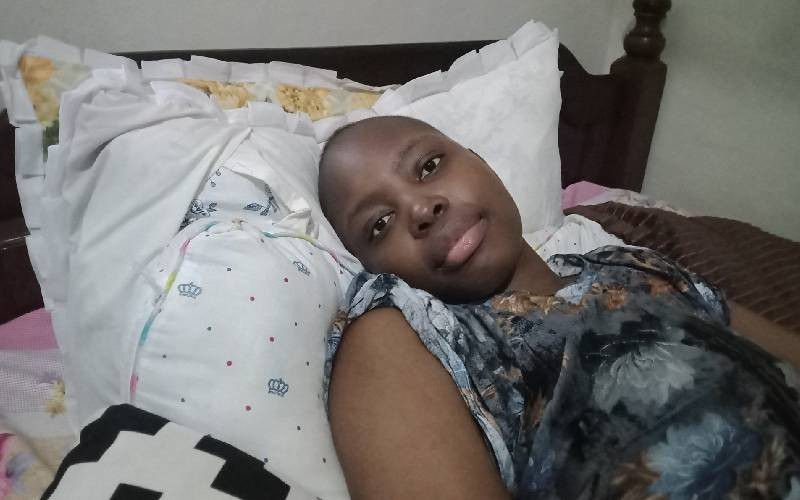 "The doctor opened the envelope in front of me, called my name and said, 'Here are your test results. Unfortunately, you have breast cancer.'
I was devastated. I thought it was a bad dream that would pass but reality dawned that I had a battle to fight."
These are words of Juliet Biketi, a wife and a mother of a five-year-old boy as she narrates the story of her battle with breast cancer.
Shortly before she received her diagnosis, she had landed her first job as an accountant in Westlands and all seemed well.
She was on a three-month probation and she hoped the job would come through in supporting her husband and young family. Unfortunately, the cancer monster struck.
In April 2020, the 28-year-old alumna of Cardinal Otunga High School in Bungoma says she felt something like a lump in her right breast. She visited her gynaecologist who did some tests and assured her that it was nothing to worry about.
"Six months later, I felt like the lump was increasing in size and I sought medical examination. I underwent several scans and a biopsy test which showed that the lump had grown and muted into a cancer," Biketi says.
She says the journey since then hasn't been n easy journey, she has accepted the reality and she is fighting hard to survive.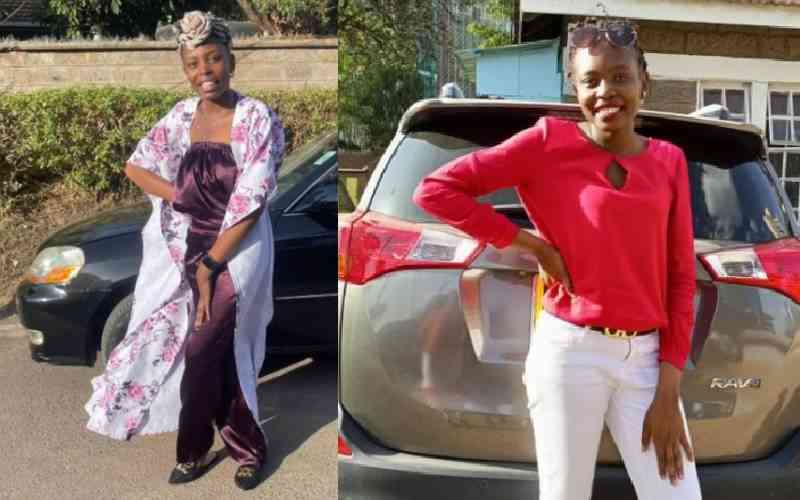 "I have never come to terms with how the doctor broke the news to me. He came with the envelope, opened it in front of me and said, Julie, here are your biopsy test results and unfortunately, you have breast cancer," she says.
Biketi said her world stopped and everything turned upside down.
"I freaked out and, for two days, I did not even say a word to my husband. I didn't know how to break the news to him. I later gathered some courage and I opened up," she said.
As devastating as the news seemed, her 31-year-old husband Karoli Oile stood with her and has always been there for her.
With Oile's support, Biketi said they looked for an oncologist and immediately started medication at Kenyatta National hospital.
She went through eight radiotherapy sessions before her breast was removed. After the surgery, she went through another 15 radiotherapy sessions and her body responded well.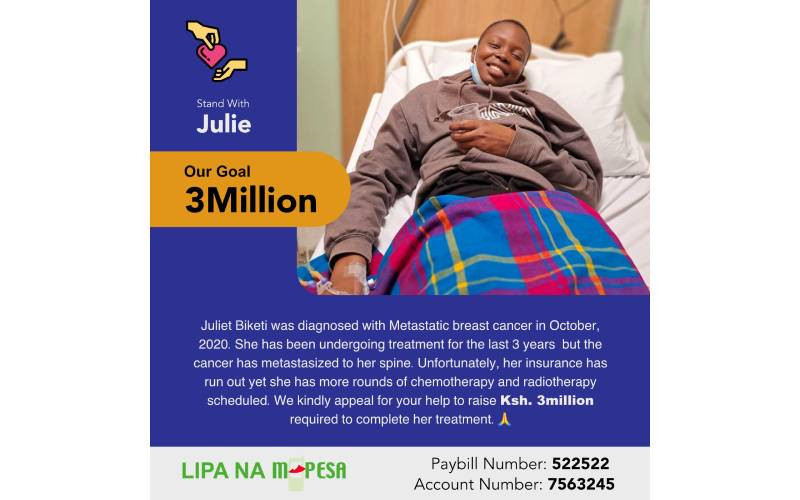 She resumed her normal activities and went back to work. Unfortunately, several things had changed and her body was not functioning at its best. Regular checks ups and clinic sessions affected her work and sooner than later, she was fired.
"I loved my breasts so much, just like any girl, they were my pride. When they were removed, I felt like a part of my life had been taken away. This has tortured me till now and lowered my self-esteem. I will forever not be like my peers, I have to put on several t-shirts before I step out of the house and even if I do, I lost my body balance," Biketi narrates amid sobs.
After seconds of silence, Biketi held her tears and puts on a brave face, she turned her head on the other side of the bed and laughed.
According to her, as she was still coming to terms with the news of her being laid off, she started experiencing abnormal back pains which defied all sorts of painkillers and exercises.
She went back to the hospital and after several examinations, she was advised to undergo a pet scan.
"The pet scan turned out positive indicating that the cancerous cells had attacked my spine. The doctor said the cancer had muted to stage IV meaning it had affected other organs of my body. I was put on frontline palliative treatment and my body responded so well. However, when I was put on second line care, the cells started spreading and we had to change the treatment," she says.
Biketi says that since her body was not responding to medication and her husband's insurance cover had been depleted, she was discharged from the hospital and told to manage the pain at home.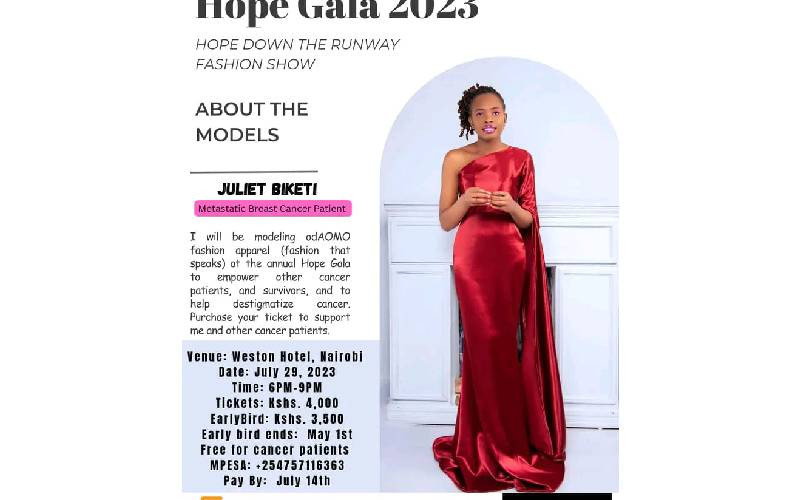 Since she left hospital last year with the aid of her two nurses, she said it has been a complex journey fighting the disease.
"My only frustration has been living while knowing that I have to depend on other people to survive. I am here nursing bedsore wounds and after every two hours, the two ladies who are just my friends have to turn me and change my clothes, it hurts yes but one day at a time," she says.
She is grateful to her mother-in-law for the support she has given her. When she needs a shoulder to cry on, her mother-in-law is always there despite taking care of her son.
As if that is not enough, early last month Biketi started feeling tinkling in her legs. She felt like losing her balance completely every time she tried to wake and move.
One morning, she woke and trying to move, she fell and could not wake up. Luckily, her husband whom the company allowed to work from home was around at that time.
He helped her to the hospital where she underwent another spine MRI which showed the cancer cells had affected her lower limbs.
This means Biketi is paralysed and can't move. According to her doctor's immunotherapy treatment is the only hope she has to manage the disease.
For her to undertake 17 sessions as advised by her doctors, she needs Sh8.5 million for local treatment which she could get at Sh3 million if flown to India.
"There is no shame in asking for help. I just want to get well so that I can be with my family. My husband has gone through enough trauma already and my hope is that friends will help me so that I can be with him," she says.
This coming July, Biketi was to walk down the runway as a model in an event aimed at creating cancer awareness and donating funds for survivors.
"I am hopeful that my dream to model will come true, even if I will be on a wheelchair," she says.
Her husband Oile says that although it has been a tough experience, God had given them strength to come this far.
He adds that his company has been very supportive by allowing him to work from home despite allocating counsellors who have walked with them all through.
"Our extended families and friends have shown us much love which has kept us going. We have come a long way and we cannot give up now, all we ask from friends is to help get the money for the treatment," Oile says.
Related Topics