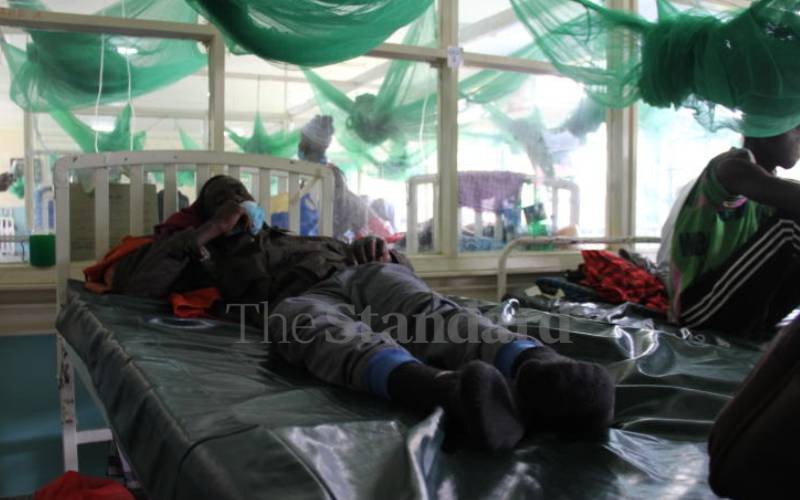 Alice is full of life. The 45-year-old is all smiles as she steps out of a hospital in Gilgil, Nakutru County, after collecting her antiviral drugs (ARVs).
The mother of four contracted HIV in 2003. At the time, treatment for the disease was only affordable to a few.
Alice says she has witnessed patients die because they couldn't access treatment.
"It seems like a dream that I can walk to the hospital and collect ARVs without paying any fees. It has been quite a journey," says Alice.
Over the past 19 years, Alice has kept her viral load under control, which has had a positive impact on her quality of life.
"If it wasn't for ARVs, I would have died. I am grateful that the medication has extended my life and given me a sense of hope," says Alice.
Alice is among thousands of Kenyans who can access ARVs and HIV services, thanks to the Global Fund.
The Global Fund has been a game-changer in the fight against HIV, which is one of the leading causes of death in Kenya, along with malaria and tuberculosis (TB).
The funding provided by GF also plays a crucial role in preventing mother-to-child transmission, which is a key aspect in the management of HIV.
Thanks to this support, Kenya achieved the global target of 90:90:90 by 2020, which aims at ensuring 90 per cent of people estimated to be living with HIV know their diagnosis, 90 per cent of people living with HIV receive treatment, and 90 per cent of those on treatment achieve viral suppression.
However, as the country improves its economic status, Kenyans are facing a crisis as donors gradually withdraw their support from health sector.
Kenya is expected to achieve self-sustainability by 2027, having transitioned from a low-income to a middle-income country.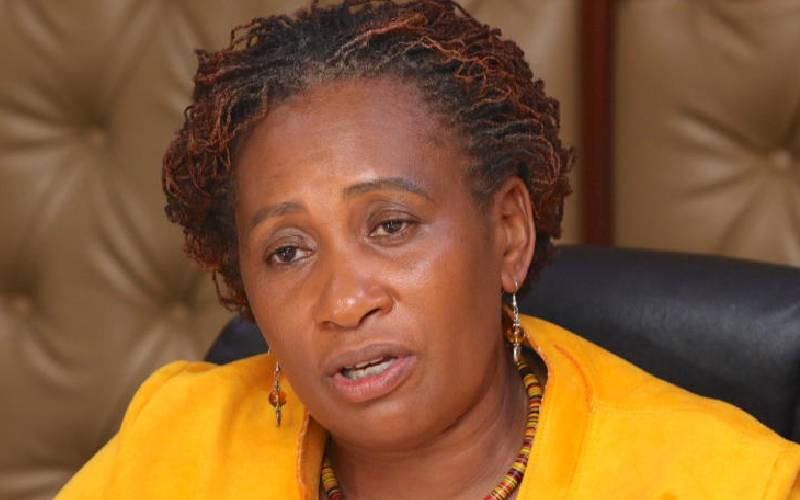 Already, the country is experiencing an acute shortage of free condoms and other family planning devices due to interrupted donor programmes. Kenya receives 180 million condoms from the Global Fund and the United Nations Population Fund (UNFPA) yearly.
Dr Ruth Masha, the CEO of the National Syndemic Diseases Control Council (NSDCC), admitted that the availability of free condoms in the country has decreased due to reduced funding from donors.
For example, Kenya used to receive condoms worth Sh25.4 billion annually.
"While condoms from the private sector are available, we need to increase the agency of those who can afford them and prioritize condoms as an effective tool for triple prevention," said Masha.
She added: "Kenya has a low market share, of about 2 per cent, for condoms in the private sector, which needs to be increased."
Masha acknowledged that the use of condoms has had a significant impact in reducing new HIV infections, sexually transmitted infections (STIs), and unplanned pregnancies, emphasizing the need for a 100 per cent condom policy.
The Global Fund is one of the major funders of Kenya's health system. For example, from 2002 to the present day, the Global Fund has approved grants for Kenya amounting to over $1.8 billion and disbursed over $1.4 billion.
Kenya currently has a funding gap of Sh11 billion, which is the amount needed to procure essential HIV commodities for the fiscal years 2021-2023.
The commodity allocation for HIV services in Kenya is Sh28.7 billion, with Sh5.3 billion coming from the Global Fund and Sh3.3 billion from the Kenyan government.
Out of the Sh28.7 billion, the Global Fund allocates Sh4.6 billion for ARVs, while the Kenyan government allocates Sh2.2 billion. However, there is a shortage of Sh2.4 billion for ARVs.
Over the years, the funding from the President's Emergency Plan for AIDS Relief (Pepfar) for HIV commodities has been decreasing, from Sh17 billion to Sh11 billion, Sh9 billion, and currently Sh7.3 billion.
In recent times, the country has experienced inconsistency in the supply of HIV commodities, including ARVs and testing kits. There is also a shortage of septrin, a drug used to prevent infections among HIV patients.
According to economists, other areas affected by the reduction in donor funding include blood services and childhood immunisation, which is funded by GAVI and expected to end in 2027.
Blood services were greatly affected after the support from Pepfar ended in 2019. Despite the shrinking donor funds, the country does not seem adequately prepared for self-sustainability.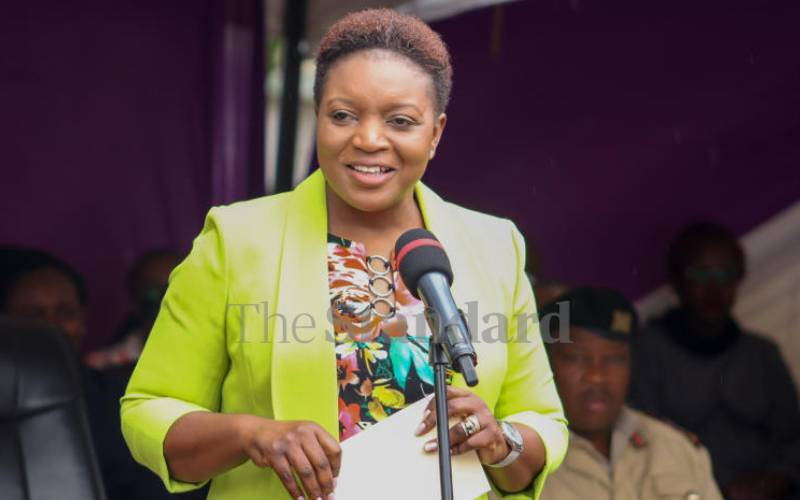 Health CS Susan Nakhumicha has appealed to donors to extend their support to Kenya.
"We are urging donors to support the country. We request them to consider the Covid-19 pandemic and extend their support," Nakhumicha said during the commemoration of World TB Day recently.
Despite Nakhumicha's plea, Kenya has been accused of misappropriating donor funds and irregularities in tendering processes. For instance, early this month, the Global Fund accused Kenya of irregularities in the Sh3.7 billion mosquito nets tender.
In another scandal, the Kenyan government was accused of misusing Sh40 million through fraudulent and collusive practices in hotel selection. The money was intended to aid the treatment of HIV/Aids patients.
The country has also suffered losses through the procurement of substandard equipment such as gloves and aprons through the Kenya Medical Supplies Authority (Kemsa). There was also the misappropriation of Sh7.8 billion of Covid-19 funds.
Despite the damning scandals that have been reported, no individuals have been prosecuted.
In 2021, USAid sidelined Kemsa in the procurement of Sh1.5 billion worth of donor ARVs which were then held at the Mombasa port due to scandals at the authority.
Nakhumicha has repeatedly warned individuals involved in misappropriating funds that she will ensure they are punished.
Dr Daniel Mwai, a lecturer of health economics at the University of Nairobi, emphasised the need for a gradual reduction in donor funds in line with a transition plan towards sustainable financing.
"Donor funding is not sustainable despite being the lifeblood of our healthcare system. We need to transition," said Dr Mwai, who is also involved in the technical aspects of transitioning from donor to self-sufficiency.
Nonetheless, Dr Masha emphasised that the National Hospital Insurance Fund (NHIF), the social public health insurance scheme, is a key component of the transition, noting that without it, the country will be ill-prepared.
"The government needs to ensure that everyone has some form of insurance for the sustainability of quality healthcare," she said.
Mwai observed that the government needs to prioritize funding in the healthcare system, particularly in strategic programmes.
Related Topics