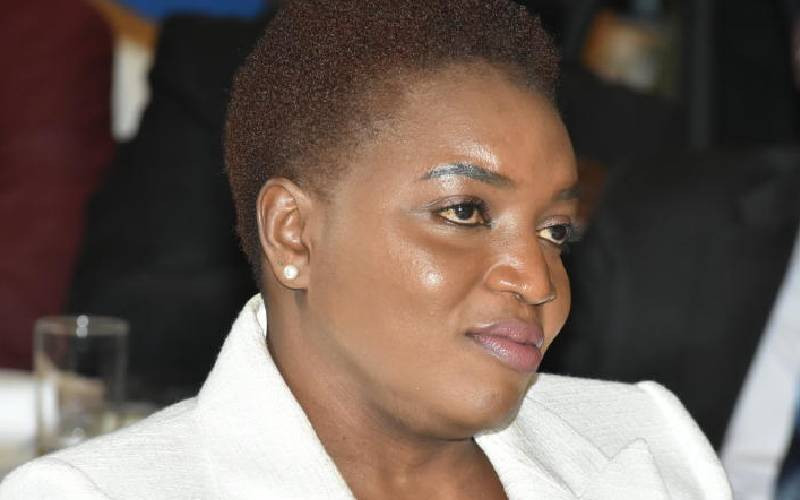 Health Cabinet Secretary Susan Nakhumicha has admitted that there were irregularities in the tendering process of mosquito nets worth Sh3.7 billion.
Nakhumicha said the ministry learnt of the irregularities and errors incurred during the advertisement process.
The tender, she said, was advertised, but just before it closed, the Kenya Medical Supplies Authority (Kemsa) placed an advertisement in the newspaper extending it.
The tender was terminated in another advertisement. The tendering process was to start afresh.
It was such that Nakhumcha said she realised irregularities in the process and demanded a detailed explanation from the suspended Chief Executive Terry Ramadhani.
The CS wanted to know why there were errors, and irregularities in the advertisement process.
The irregularities, she admitted brought confusion. "I asked the CEO to let me know why we were behaving like that in the paper. We cannot be advertising, and the next day you are terminating. It is at that point that I noticed there was a problem," said Nakhumicha.
In her response, she said Ms Ramadhani explained that she had received instructions from the Global Fund to change the tender specifications.
The CS said she reached out to Global Fund and was informed that they had reverted to Kemsa, on the specifications. "I requested the CEO to proceed with the tendering process as per instructions issued by the Global Fund," said the CS.
According to Global Fund specifications, the financier wanted the bidder to provide light blue, white and light green mosquito nets.
Speaking on Wednesday during the release of the health report on graft by the Ethics and Anti-Corruption Commission (EACC) in Nairobi, the CS clarified that as part of the procurement process, after evaluation, the report is given to the director of procurement within Kemsa to give his opinion before it goes to the Global Fund.
She said there was mischief that the report was submitted directly to the Global Fund. "Submitting an evaluation report to Global Fund is part of the process for them to give concurrency if the procurement should proceed," said Nakhumicha.
Tendering process
Nakhumicha said the suspended Kemsa CEO and board members were directly linked to the irregularities, in an internal audit report.
The irregularities have made the State lose Sh37 billion, in addition to Sh370 million, for procurement, warehouse, and distribution.
"Those who were suspended are because we had an internal investigation, and we had names behind what we found out. Internally, we have made suspension on their involvement at that level," said Nakhumicha.
The CS said EACC is investigating the irregularities. "Should they find my name anywhere, or I have been involved in any way, action will be taken," she said. On Sunday, President William Ruto said he would clean up Kemsa.
On Monday, Josephine Mburu's term as public health PS was terminated. Dr Andrew Mulwa was appointed acting CEO, with Irungi Nyakera as chair. Hezbon Omollo, Bernard Bett, Dr Jane Masiga and Jane Mbatia were appointed board members.
Related Topics