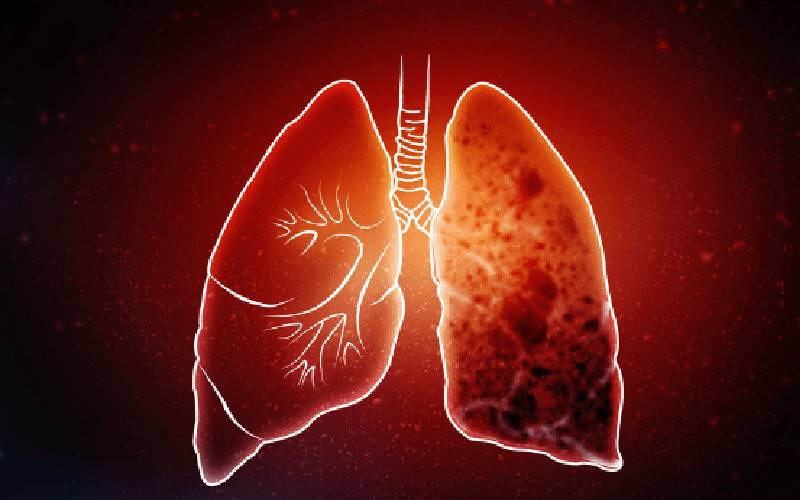 The Kenya Medical Research Institute (KEMRI) has said that the clinical trials of its Tuberculosis (TB) vaccine for adults and children is promising.
Once the tests are conclusive, KEMRI says it would seek approval from the World Health Organization (WHO) to roll out the vaccine for public use.
At the same time, KEMRI says it is conducting research to help reduce the treatment for TB from the current six months to four months.
"KEMRI hopes to support the National TB Control Program in rolling out this new treatment program," the research body said in a press statement dated Friday, March 24, 2023.
KEMRI said its vaccine for TB, which is currently under trial among 3,500 adults across several African countries, has indicated signs of success.
Also sampled in the vaccine trial, are 1,500 children in Nairobi and Siaya counties.
KEMRI's TB vaccine is at its third stage of the approval process after successfully passing the exploratory and pre-clinical stages.
It now remains with three more approval steps for it to be allowed in the market. The unmet stages are regulatory review and approval by the WHO, manufacturing and quality control.
"These vaccines have a likelihood to be adopted by World Health Organization (WHO) and used in protection for TB," said KEMRI in their statement.
TB-related deaths remain high in Kenya, a country ranked among Top Six TB-burden nations in the world. In 2020, the country recorded more than 72,900 new TB infections, with some 19,650 deaths recorded, according to the WHO.
"KEMRI has actively participated in TB research that has seen its treatment period reduce from 18 to 6 months. Researchers at the Institute are working tirelessly to find lasting solutions to TB diagnosis and treatment," said the research agency.
Related Topics