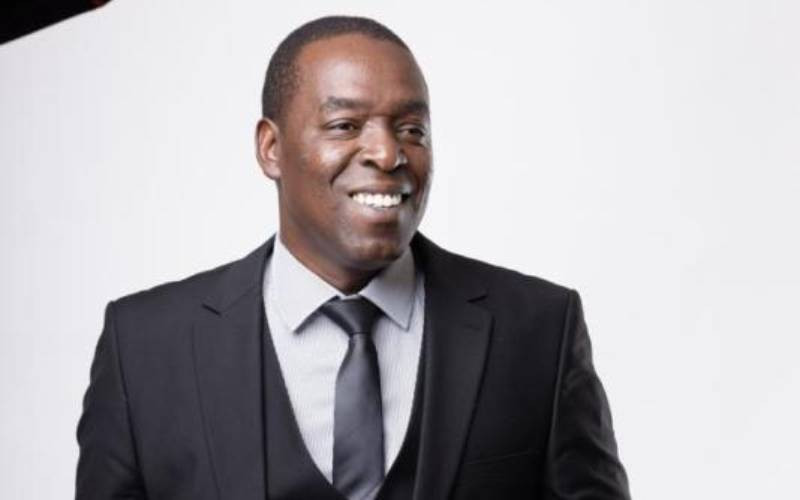 When the first mention of Kenyatta National Hospital, the country's referral hospital, is dropped, mixed emotions abound.
This enduring edifice in Nairobi's Upperhill area, is testament to both blood and tears of a nation, pride and shame alike, medical conquests and scandals as well. Indeed, its history just like Kenya's history -- it's the stuff of contrasts.
The man who runs this behemoth of contradictions, Dr Kamuri, has seen it all since he was appointed CEO in October 2019, just a few months before the world was hit by the Covid-19 pandemic.
From surviving the devolution blues, tackling a pandemic and managing boardroom politics, he has survived the odds to place KNH in an enviable position as the region's premier referral facility. This is what he had to say during an exclusive one-on-one interview with Health & Science.
KNH has had its fair share of negative publicity, as a hospital how do you tackle this?
Most people like sensational news and so bad news often makes the headlines, good news doesn't. In the past three years, we have really tried to change the face of the hospital and become more proactive in our communication. In fact, from time to time, we invite members of the Fourth Estate to come, see and listen to the many success stories.
Our social media pages are equally very active, educating the public on our mandate and informing them of the success stories in the hospital. We do this to provide value to Wanjiku -- the average Kenyan citizen who passes through our doors. For the longest time, we used to be the only Level 6 hospital in the country and to date, we remain one of the few public hospitals that can conduct cutting-edge procedures such as heart transplants.
Are Kenyans aware that KNH is a referral-only hospital? What then qualifies a patient to be referred to this facility?
Ideally, KNH is and ought to be a referral-only facility meaning that you only get here once you have been seen at other facilities and once they can't handle your case or you require specialised treatment. A patient should then be given a referral letter to KNH with an initial differential diagnosis.
This is because we are at the apex of the public health institution classification where we have Level 1- 6 facilities. The other Level 6 facilities include Kenyatta University Teaching, Referral and Research Hospital, Moi Teaching, Mathari, and National Spinal Injury Referral Hospital.
Naturally, we also receive trauma patients, in case of accidents and emergencies. However, this isn't always the case as it presumes the lower-level facilities are also efficient.
Challenges
The challenges faced by Level 1-5 facilities, sometimes lead to patients having to come to KNH as their first point of contact. That's why, as KNH, we also have programmes to support some of these lower-level facilities including capacity building and some telemedicine services where a nurse can be in Samburu communicating with a doctor at KNH.
The average Kenyan is terrified of a hospital bill, does KNH have indigents and how do you handle such cases? Where does NHIF fit in all this? Would you mind telling Kenyans your current outstanding bills?
Indigents simply mean patients who can't pay and won't pay. There's a big difference between those who can't pay but at some point might be able to pay. Approximately, 85 per cent of our patients at KNH can't pay and won't pay. Currently, we average an outstanding bill of Sh1 billion where patients have received the services, been discharged, gone back home and charges have been waived.
This is where being a public facility is key as our funding comes from the government. We would have shut down decades ago if this was a private facility with such outstanding bills.
Therefore, when Kenyans are urged to contribute to NHIF, it is important to take it seriously, as the medical scheme allows us to render services to any patient who walks in with minimal charges.
As a doctor who trained at KNH through its relationship with the University of Nairobi, I know of multiple partners within the institution including Kenya Medical Training College and KEMRI. Could you highlight how you relate with different partners?
KNH is a teaching and referral hospital, to mean that we have a symbiotic relationship with medical training institutions where the students' practical modules and experiential learning are done within the institution from seeing patients to procedures. For example, I am a dermatologist who sees patients but am also an honorary lecturer at the University of Nairobi. In fact, we are actually offering some courses now with JKUAT for capacity building.
This is why you find many young medical students, doctors, and other healthcare professionals in our hallways. The same principle applies when it comes to research with some of our partners including KEMRI, National Quality Laboratory, Blood Transfusion, and other Ministry of Health Agencies with whom we co-locate. Perhaps the bigger point here is that we are a knowledge hub, meaning the latest information and skillsets are found right here.
You mentioned telemedicine services offered at KNH, could you highlight some of the innovations happening within the institution?
As an institution, we are aware that technology is evolving and that disease patterns are changing – we have emerging and re-emerging diseases. We have technology-enabled systems not just to see patients, but also in our training where, alongside our partners, there has been augmented and virtual reality incorporated.
There has also been a big focus on clinical and surgical procedures; we offer such so that patients don't have to travel outside the country for treatment. We now can offer transplants from liver to kidney and conduct open heart surgeries.
A good example of this multi-disciplinary approach to care is the conjoined twins from Bungoma County who were separated by a team of 38 health professionals, a procedure that began at 10 pm on Saturday and ended at 12 noon on Sunday.
There have been reports of equipment breaking down in the cancer units and sometimes a shortage of oxygen supply. Could you expound on this and how, as an institution, you are working to mitigate such incidences?
One thing to keep in mind is that equipment also has running times. For example, we have some machines that ideally should rest for 6-8 hours. But because of the volumes we receive, and our wish to be able to offer 24/7 services to Kenyans, we run them throughout.
This then calls for more frequent servicing than would have been normally required and sometimes this takes time with our service providers. Certainly, we are working on our oxygen plant. But let's not forget that during the height of Covid, we were one of the few facilities that didn't run out of oxygen and other essential supplies. In fact, at some point, we were supporting other facilities.
Related Topics