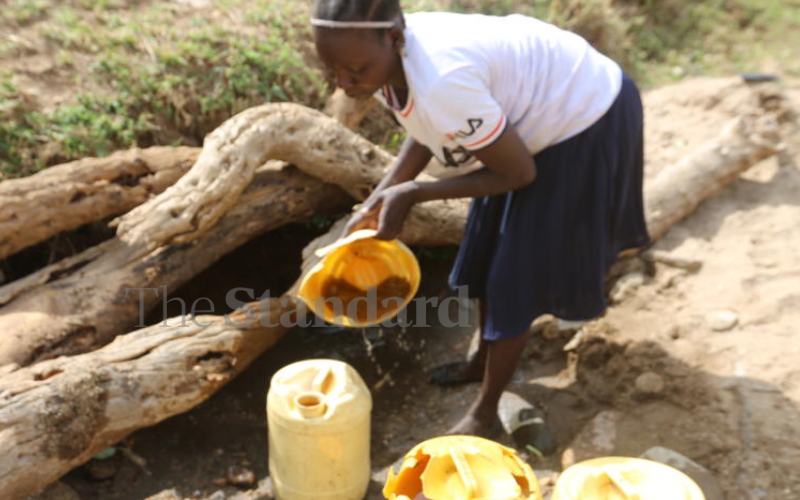 Colgate in partnership with WellBoring, a charity organisation that works towards alleviating poverty, has committed to drilling more water wells in the country to offer safe and clean water.
For four years, Colgate has drilled 90 wells in different schools in Kisumu, Siaya, Kakamega, Migori, Kwale, Kitui and Homa Bay.
The wells are expected to benefit more than 120,000 people.
With the ongoing drought in the country which has brought about water shortage in most rural areas, Colgate aims to dig 30 more wells that will benefit teachers and pupils by the end of this year.
"The Colgate brand is in more homes than any other, so we can and we will create a healthier, more sustainable future for all.
"Creating access to clean water is critical to this mission, and we are proud to once again partner with WellBoring in the aim of building an additional 30 water wells," said Vijay Ameta, General Manager of Colgate-Palmolive (East Africa) Ltd."
"We aim to donate Sh10 of every Colgate product purchased at a Naivas store towards this initiative. Kenyans are also encouraged to donate via M-Pesa on the WellBoring website towards building water wells."
Through the initiative, children living in drought-affected areas will have a lighter burden of getting water on time and therefore spend more time in school.
"Colgate's partnership with WellBoring is transforming lives by connecting schools and communities with safe water. The clean drinking water is underground and is drawn up with water wells.
"This transforms schools and communities by increasing enrollment and attendance and reduces severe health issues," said Nigel Linacre, WellBoring's board chairman.
The campaign is set to run from April 1 to May 31.
This story was done in partnership with Colgate Africa Smiling campaign.
Related Topics