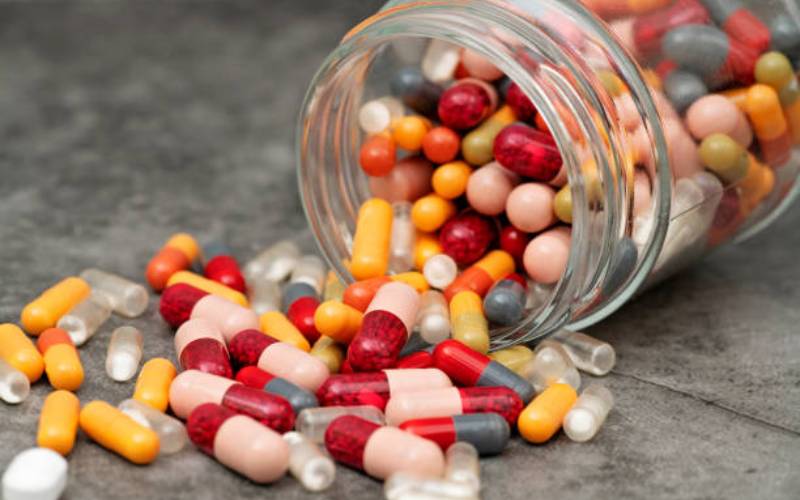 Resistance to antibiotics is now the leading cause of death globally, a study has revealed.
Published in The Lancet, a study titled 'Global burden of bacterial antimicrobial resistance in 204 countries and territories in 2019' indicates Antimicrobial Resistance (AMR) is a leading cause of death globally, higher than HIV or malaria.
The Global Research on Antimicrobial Resistance (GRAM) paper revealed the true scale of antibiotic resistance worldwide showing 1.27 million deaths per year are directly attributable to antimicrobial resistance (AMR).
Based on estimates across 204 countries and territories, the GRAM report provided the most comprehensive estimate of the global impact of AMR to date. It also demonstrated the impact that AMR is having specifically in Africa.
In Sub-Saharan Africa, over 255,000 people died as a direct result of AMR in 2019 – around half of these were children under the age of five.
AMR occurs when bacteria, viruses, fungi and parasites change over time and no longer respond to medicines, making infections harder to treat and increasing the risk of disease spread, severe illness and death.
The study reveals that common infections such as lower respiratory tract infections, bloodstream infections, and intra-abdominal infections are now killing hundreds of thousands of people every year because bacteria have become resistant to treatment.
Sub-Saharan Africa faces the highest burden of AMR, with 255,000 deaths attributable to AMR in a single year and a particularly high number from vaccine-preventable pneumococcal bacterial disease.
The data shows that the leading pathogens in the Sub-Saharan Africa region are S. pneumoniae (40,400 deaths) and K. pneumoniae (50,800 deaths) and though everyone is at risk from AMR, infants and children are disproportionately affected.
In 2019, 129,000 deaths attributable to AMR in Sub-Saharan Africa were in children under five with a high number of infections from E. coli, usually acquired through contaminated food and water.
Dr Mirfin Mpundu, Director of ReAct Africa, lamented that the "momentum the global community built following the AMR Global Action Plan in 2015 has slowed down and there has not been a proportionate response to the gravity of the problem" and to make matters worse National Action Plans on AMR are not being rolled out fast enough to control the threat on the face of projections estimating annual deaths might reach 10 million annual by 2050.
"In 2022, as we now have access to these robust estimates, we know that we are already far closer to this figure than expected," said Dr Mpundu.
In September 2020, the African Union member states endorsed a common position on AMR and created National Action Plans across 33 countries, but alas! necessary funding and capacity to implement them fell behind, with Covid-19 further disrupting the global health agenda.
Health systems in sub-Saharan Africa and globally depend on effective antibiotics.
But AMR is threatening the ability of clinicians to keep patients safe from infections and undermining their ability to carry out essential medical practice safely, including surgery, childbirth and cancer treatment since infection is a risk following these procedures.
Prof Chris Murray, Director of the Institute for Health Metrics and Evaluation, said the findings are a critical step in seeing the full scale of the AMR challenge and "we now need to leverage these estimates to course-correct action and drive innovation so we can control the threat and avoid further preventable deaths."
The GRAM leadership team at the University of Oxford including Prof Christiane Dolecek, Dr Catrin Moore and Prof Benn Sartorius concurred that the ability to measure AMR comparable with other major health threats "is essential to addressing its serious consequences."
The findings in the Paper, they added incorporated data and evidence in describing the "substantial mortality and morbidity caused by AMR globally" and its then expected that "policymakers will use these results as we intended them, to drive action."
In view of how Covid-19 demonstrated the importance of global commitments to infection and control measures, Tim Jinks, Head of Intervention, Infectious Disease at Wellcome Trust said the pandemic "highlighted the importance of global collaboration: political leaders, the healthcare community, the private sector and the public working together to tackle a global health threat" and the same can be achieved with AMR via "a sense of urgency and global solidarity if we are to be successful."
Keith Klugman, Director of the Pneumonia program, Bill & Melinda Gates Foundation added that the "findings highlight the staggering burden of AMR, particularly in low-resource settings" where AMR is tied to a number of persistent, yet solvable challenges including access to effective vaccines and antibiotics.
"These data," he concluded "are a call to action on the Sustainable Development Goals to prevent these infections and deaths."
Related Topics