Home
/
Health & Science
Tussle over pesticides ban Bill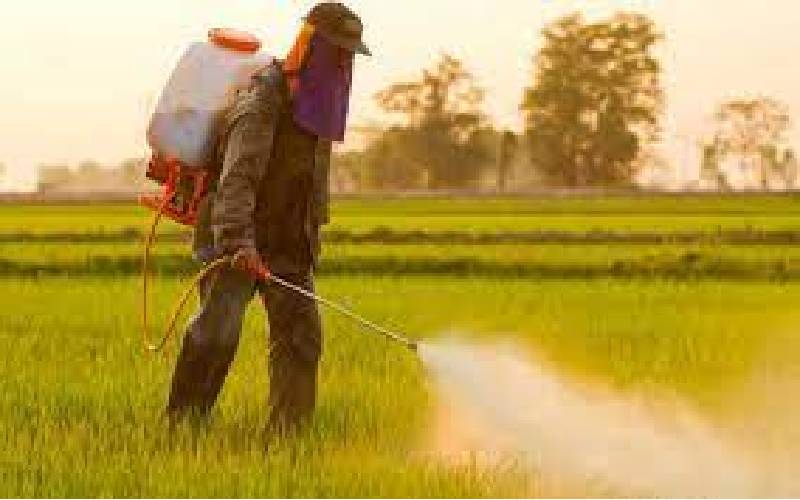 The big man at the Ministry of Agriculture has recommended that Parliament bans all pesticides whose use is not allowed in Europe. Cabinet Secretary Peter Munya says the country needs to boost overall farmer productivity, protect and safeguard our agriculture against external threats, including introduction of foreign pests and diseases.
The pesticides are also said to be harmful to the environment and able to cause reproductive damage and cancer, according to the Parliamentary Health Committee that is backing the ban.
But there is discontent from some experts and farmers who warn that the ban on some pesticides will lead to the surging of pests, fungi, weeds and crop diseases, if the Plant Protection Bill 2021 becomes law.
A new study by Tegemeo Institute of Agricultural Policy and Development of Egerton University estimates that the ban will affect eight crops that contribute 16.1 per cent of the Gross Domestic Product (GDP).
The study shows banning will collapse Kenya's agriculture, as it will destroy the production of maize, tomatoes, potatoes, wheat, and many other crops, besides cutting Kenya's agricultural production by 15 per cent to 20 per cent of GDP.
"The proposed bans will remove control options for almost all Kenya's top pests, as well as for mosquitoes that carry malaria, and pests such as termites on eating buildings, where no protection option will remain," says the study which sites the banning of Novaluron, a pesticide for tomatoes, as one that will slash Kenya's tomato production by 85 per cent, causing a three percent fall in Kenya's GDP from the tomatoes lost.
If the ban is effected, the study estimates that Kenya will lose three-quarters of coffee production and more than 40 per cent of 2020's maize production. Farmers, led by The Fresh Produce Consortium of Kenya, The National Potato Council of Kenya, and the Cereal Growers Association claimed that the aforementioned damages attributed to the pesticides were false and thus petitioned Parliament to review adopting European Union policies blindly.
The Fresh Produce Consortium CEO, Ojepat Okisegere, lamented that the agricultural policy was being driven by the Parliamentary Health Committee and 'foreign legislations' without seeking views from agricultural policy makers, Kenya's trade position or foreign policy.
Data from Agrochemicals Association of Kenya shows 96 per cent of Kenyan farmers use pesticides and most of them approved their efficacy.
Kenya is one of 45 countries that have contested the EU's input policies and bans through the World Trade Organisation. In a seven-year dispute, EU has been asked to provide scientific grounds for the bans.
Related Topics