Home
/
Health & Science
Mbagathi: Come for second Covid-19 jab... Sorry, we have none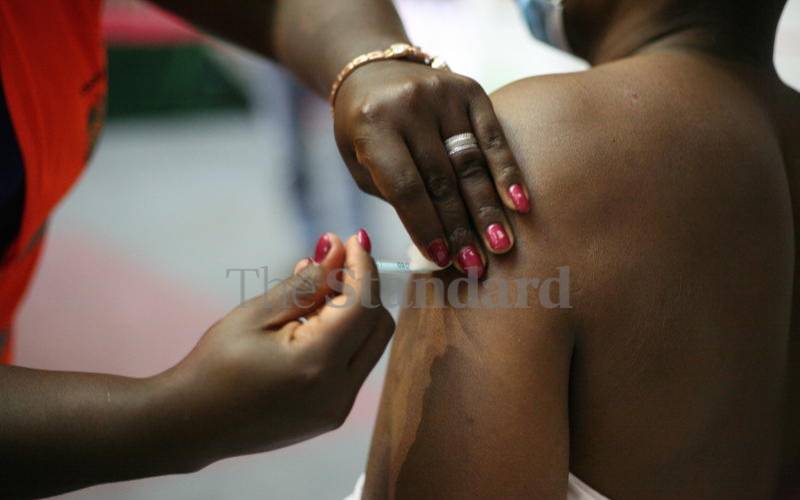 Hundreds of Kenyans being notified via text messages to go for their second Covid-19 vaccination are being turned away.
Many people who have been going to the Mbagathi Hospital in Nairobi since Monday have been queuing for hours only to be disappointed.
The Kenya Medical Practitioners, Pharmacists and Dentists Union (KMPDU) has raised concerns over the communication breakdown in the face of vaccines shortage.
"It has come to the attention of the @MOH_Kenya that medical workers, including doctors, have turned up at designated COVID-19 vaccination centres only to find that the doses allotted that day are finished. The Ministry has particularly noted concerns made through the @kmpdu," said the Ministry on Twitter.
Teresia Njoki, 65, reported at the hospital at 5am to find a queue of about 100 metres. She said that after queueing for three hours they were told to go back home because there was no vaccine. "I am not going home, I am still hopeful," she said.
Manuel Ribeiro, a missionary, had also been reporting to Mbagathi since he got a text message from the Ministry of Health on Sunday. "All they say is there's no vaccine. What are we supposed to do?" he said.
Some people have expressed concern that there could be foul play. Reuben Karanja, 76, has also been queuing since Sunday.
"Yesterday (Tuesday) I heard some guys were given the vaccine after we left," he said. Dennis Mureithi, who has also been making trips without success, wondered how some were still getting the second jab despite claims that there was shortage. "My colleague came in the afternoon and he was given a jab, so I don't know what's going on," ?he said.
But the ministry assured health workers and Kenyans eligible for the second round of the vaccine that they will get their doses when they become available.
"As was the case with the first dose, doctors and other health workers will be given priority. In the meantime, the ministry wishes to request doctors, other health workers and those Kenyans due for the second dose to be patient."
Related Topics