Home
/
Health & Science
Private jab imports banned as the UK blacklists Kenya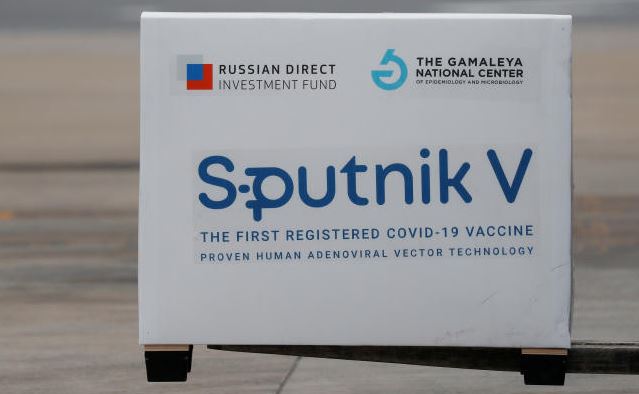 The government has banned the sale of the Russian Covid-19 vaccine, Sputnik V days after Deputy President William Ruto received the jab.
Health Cabinet Secretary Mutahi Kagwe said yesterday that the government will not approve the Sputnik V vaccine for distribution because it is not on the WHO-approved list of Covid-19 vaccines.
"Vaccines being used in Kenya have been cleared by two institutions, the first institution is WHO and the second is Pharmacy and Poisons Board," he said.
He added that "if a vaccine has not been cleared by WHO it would not be used in Kenya whether it is being used in other countries or not."
Kagwe said the government will be the only agent for vaccination and warned that any vaccination of people for a fee will be in contravention of the Public Health Act and will attract legal action.
"There will be no licensing of private players in the importation of vaccines, and any such license given will be and is hereby cancelled," the CS said after a meeting with officials of the National Emergency Response Committee on Covid-19.
Emergence of new variants
He said this is meant to ensure transparency and accountability in vaccination exercise.
But the ban raises questions about Kenya's medical regulatory framework as documents show that Sputnik V was approved by the Pharmacy and Poisons Board.
It is not clear what will happen to the consignment of the vaccine already in the country.
Take a quick survey and help us improve our website
Take a survey
This move comes as 1,851 more people tested positive for Covid-19 from a sample size of 90,676 while 19 people died yesterday.
Kenya's positivity rate stands at 19.1 per cent and total confirmed cases stand at 136,893.
It is these alarming numbers coupled with the emergence of new variants of Covid-19 which have seen the United Kingdom put Kenya on the red list and banned people travelling from Kenya from entering England starting April 9.
In a statement delivered on April 1, London said Kenyans have been found to have the South Africa variant that is resistant to Oxford/Astra-Zeneca vaccine.
The decision is temporary until further review and different players especially in the hospitality and tourism industry will feel the pinch of reduced foreign visitors even as the partial lockdown has restricted domestic tourism.
Kenya, currently reeling from the vagaries of the third Covid-19 wave, now joins the Philippines, Pakistan and Bangladesh as the latest countries whose nationals have been banned from travelling to the UK.
This comes just when London was expected to lift holiday ban on citizens on May 17.
The statement from the Chief of Protocols and Ministry of Foreign affairs states: "… travellers from all countries are required to take Covid-19 tests on days two and eight following their arrival in the UK.
"Of the average of 550 people that travel from Kenya to the UK each week, a significant number are testing positive on day two."
The statements adds: "Nearly a third of those testing positive have been carrying the B.1.351 variant, which originated in South Africa."
With this ban, only British, Irish and third-country nationals with residence rights in the UK will be allowed in.
But British, Irish and third-country nationals with residence rights in the UK who have departed from or transited through Kenya within the ten days before their arrival will be required to quarantine for ten days in government approved managed quarantine facilities in the UK.
"The British High Commission wishes to stress that these are temporary measures that will be kept under review. The travel restrictions will only remain in place whilst the level of risk is assessed to justify these measures," reads the statement.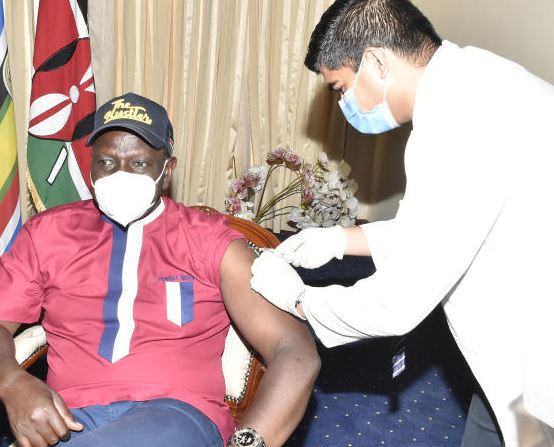 Hurt ailing economy
The statement further said that no direct flight bans from these countries will be put in place, but passengers are advised to check their travel plans before departing for England.
Experts now say that the ban will hurt Kenya's ailing economy.
Mike Macharia, the CEO of the Kenya Association of Hotel Keepers says the ban will seriously affect Kenya Airways as most visitors to East Africa use Nairobi as a hub and now have to find other options of direct flights to London.
"When the holiday ban will be lifted people will go to other countries, the UK is an important market to Kenya, and losing tourists from the UK will be devastating," says Mr Macharia
The ban comes after Kenya signed an Economic Partnership Agreement with the UK government last month to boost trade relations and economist Dr XN Iraki says "with the flight ban, this agreement will be in limbo."
The trade pact between Kenya and UK seeks to provide duty-free and quota-free market access conditions of good from east African countries into the UK market.
Iraki says it's not the right time for Kenya to be getting bans especially when the lockdown in the country has affected the hotel industry and it needs tourists to give it a boost."
He fears that "more countries might follow suit which may not be good for the Kenyan economy."
This is not the first time Kenyans have been banned from other countries. In November 2020, the United Arab Emirates imposed a visa ban Kenyans for security reasons.
UK's latest move pushes the number of nationalities banned from the UK to 39.
Other African countries whose nationalities were banned earlier are Rwanda, Burundi, Tanzania, Somalia, South Africa, Lesotho, Ethiopia, Angola, and Botswana.
Related Topics