Home
/
Health & Science
Covid vaccines: Why this is an injection of politics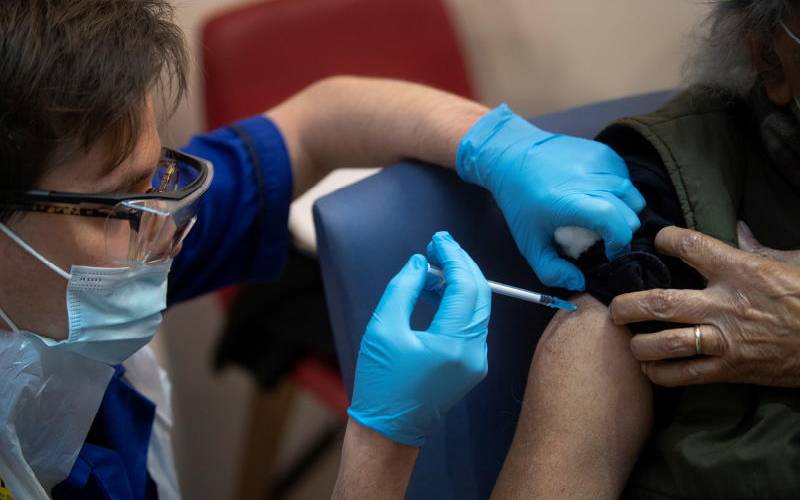 Much of the world is in a mad rush to access doses of Covid-19 vaccines to inoculate their populations.
With the clamour for the vaccines has come an open window for countries with a surplus to donate to others unable to access the jab.
Vaccine-producing countries such as China, Russia and India, the United Arab Emirates and Israel, which have surplus amounts of shots, have set out on a global vaccine 'altruism', a charm offensive to thaw frosty diplomatic ties and build new allies using donations of coronavirus vaccines.
China has a number of homegrown vaccines such as Sinovac and Sinopharm, while India manufactures the AstraZeneca-Oxford vaccine at the Serum Institute of India (SII), which is the world's largest vaccine factory.
Russia has developed the Sputnik V Covid-19, which like China and India, it is also using in a global diplomatic campaign.
But countries' rush to secure the health of their populations has become the new arena for global power competition and rivalry.
Global powers are using the coronavirus vaccines to endear themselves to new allies and build long destroyed diplomatic bridges.
China and India are trying to outdo each other on influence on the Asian continent. The two nations are attempting to exert their influence, especially in Nepal and Sri Lanka. Sri Lanka is getting doses from both.
India has managed to ship nearly 6.8 million free vaccines around the world while China has pledged another 3.9 million.
India has also reached out to Cambodia, Mongolia which are strategic to China. It has also sent donations to Bangladesh, Myanmar, the Maldives, Seychelles, and Afghanistan.
Among the countries that have been the beneficiaries of China's goodwill include Zimbabwe, which is set to receive 200,000 doses of Covid-19 vaccine.
Take a quick survey and help us improve our website
Take a survey
Sierra Leone and Equatorial Guinea are also in line to receive vaccine doses from China.
Half a million doses of the Chinese Sinopharm Covid-19 vaccine were also donated to Pakistan.
China is one of the biggest partners with African countries and has been working to increase its influence on the continent even further.
The country is also donating some 300,000 vaccine doses to Egypt, which was one of the first nations to okay the use of Chinese manufactured vaccine.
But China is not alone in exercising this emergent form of diplomacy that has been labeled as ''vaccine diplomacy''.
India, Egypt, and UAE are also in the race to repair strained relations and reward their allies with vaccine donations.
For instance, Israel has donated Covid-19 vaccines to foreign allies such as Guatemala, Honduras, and the Czech Republic.
The two Central American countries recognise Jerusalem as Israel's capital. Guatemala opened its embassy in Israel in Jerusalem last year, the government of Honduras has pledged to move diplomats to Jerusalem, a city which Israel and the Palestinian Authority both claim as their capital.
The Czech Republic has also declared intentions of upping its diplomatic presence in Jerusalem. The country received several thousand Moderna vaccine doses from Israel.
Honduras and Guatemala received 5,000 vaccine doses from Israel on Thursday and a similar number of shots was also promised to the Czech Republic.
But the coronavirus is not only the currency in the trade of influence, it is also a key tool to wield to maneuver in the geopolitical landscape.
Israel promised to buy doses of the Russian Sputnik V Covid-19 vaccine on behalf of the Syrian government, in exchange for the return of an Israeli civilian detained in Syria.
The United Arab Emirates has begun donating Chinese-made Sinopharm vaccines. It purchased 50,000 doses each for Seychelles, and Egypt.
But while China, India and Russia strategically deploy their stocks of coronavirus vaccines, countries in the West have been called out for hoarding the critical supplies.
The pandemic is widening the gap between the rich and the poorer nations and exploiting the humanitarian needs of these countries.
WHO Director-General Tedros Adhanom Ghebreyesus called it "another brick in the wall of inequality between the world's haves and have-nots."
Related Topics