Home
/
Health & Science
Alert over new virus variants issued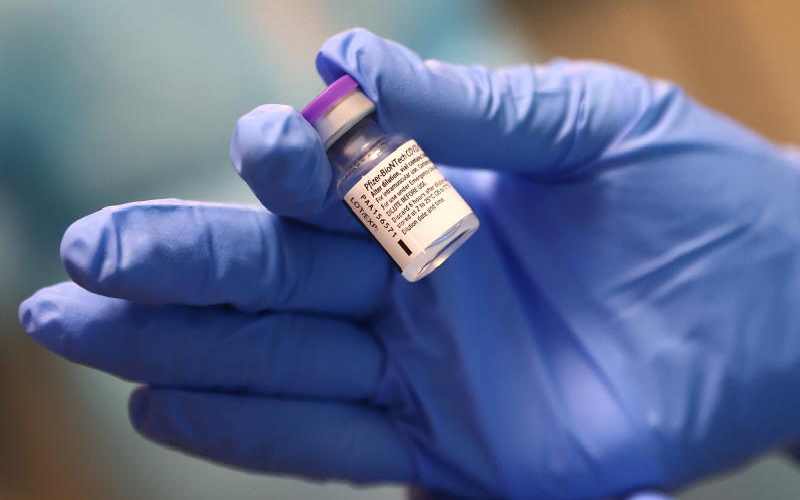 County governments have been directed to start surveillance of all points of entry as the Ministry of Health issued an alert over new variants of the SARS-CoV-2 virus.
In a letter to all county health executives and their directors of health, acting Health Director General Patrick Amoth directed the departments to enhance screening at points of entry, particularly the unofficial border crossing points.
The directive mainly targets counties that border other countries, including Busia (Uganda), Kajiado and Migori (Tanzania) and Mandera (Somalia).
Dr Amoth said there has been a notable decline in the Covid-19 cases being reported in the country with a positivity rate of below five per cent since mid-December. However, he said, emergence of other variants of the virus in the world and a surge in cases in some countries in the region means Kenya remains at high risk from importation.
"The new variants seem to be more transmissible but there is still no evidence that they cause more severe illness. A rapid increase in the number of cases will put more strain on health care resources, lead to more hospitalisations and potentially more deaths," said Amoth.
"All counties and particularly those with official points of entry and international borders to bolster surveillance for Covid-19 to minimize importation of the new variants and institute strong response systems to quickly contain the cases in the event they are detected," Amoth said in the letter dated February 8.
"The measures implemented should enable early detection, notification, timely laboratory confirmation, isolation of any suspected cases and quarantine of close contacts."
Kenya already has recorded one of the new variants of SARS-CoV-2 (501Y.V2) which was first identified in South Africa as documented by the World Health Organisation in January 28.
Other countries with the same variant are Botswana, Ghana, Comoros, and Zambia.
To date, Kenya has recorded 102, 048 cases after testing 1,220, 043 samples. Of these cases, 104 were reported yesterday after 3,348 samples were tested. Some 1,789 people have do far died from Covid-19.
Related Topics