Home
/
Health & Science
Lab technicians issue strike notice over unfulfilled demands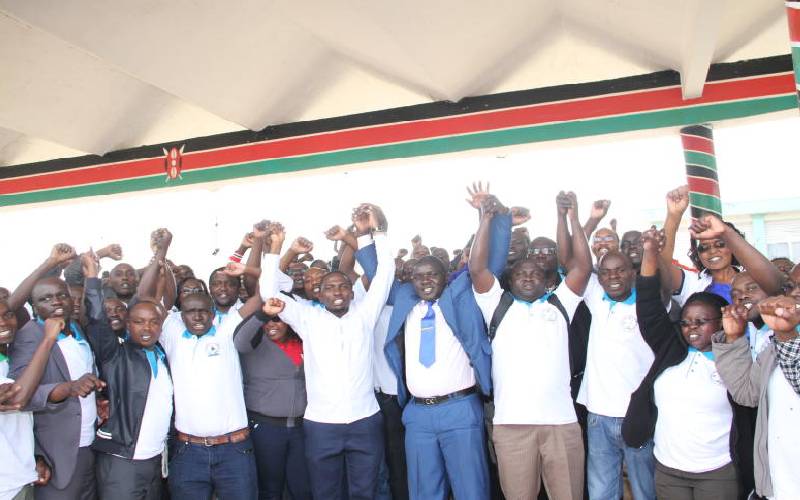 Amid rising Covid-19 cases, Kenya National Union of Medical Laboratory Officers (KNUMLO) has issued a seven-day trike notice over failure by the government to address their grievances.
In a statement to media houses on Tuesday, KNUMLO general secretary Chrisphine Momanyi accused the government of failing to act on the union's raft of demands
"The purpose of this statement is to urge the Ministry of Health, all the 47 county governments and relevant government agencies to expeditiously address their grievances failure to which our members will down tools beginning January 5, 2021," read the statement.
The union said accused the government of ignoring a trade union dispute registered with the Ministry of Labour on December 16, 2020, listing some the issues they want to be addressed.
Top on the list of the grievances is the failure by both national and county governments to sign Recognition Agreement, failure to provide appropriate and quality PPEs for its members.
The union also want an enhanced risk allowance of Sh30,000, comprehensive medical insurance cover and Group life insurance cover
Momanyi also wants medical laboratory officers promoted and those on contract be employed on a permanent basis.
The union wants special biorisks allowance amounting to Sh30,000, call allowance of Sh10,000 and the employment of additional 3000 medical laboratory officers to cushion their members from the high workload.
Momanyi also demanded immediate engagement of the union]'s leadership to resolves the dispute.
KNUMLO also wants the Ministry of Health to withdraw threats directed at its members in December following their letter on December 16, saying the threats are illegal.
"No health worker should be threatened with punitive unspecified action for engaging in a legal industrial action."
If they make good their threats, the lab technicians will join their Kenya National Union of Nurses (KNUN) who have been striking since December 8.
The striking nurses and clinical officers have lamented that many of their colleagues are dying from Covid-19 due to a lack of both protective gear and health insurance.
Related Topics