Home
/
Health & Science
The bid for harmless mosquitoes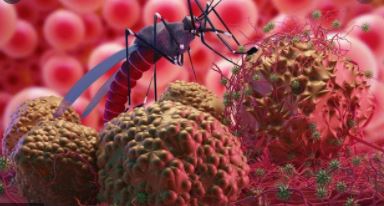 Mosquitoes. The pesky creatures that transform nightfall into a nightmare. Worse than the buzzing sound that grates on one's nerves, they transmit malaria, which according to the Kenya National Bureau of Statistics, is the second biggest cause of reported deaths after respiratory infections.
Data from the 2015 Kenya Malaria Indicator Survey also showed that 27 per cent of children younger than 15 years were found to be positive for malaria in the lake region of Kenya. In 2016, malaria caused an estimated 3.5 million infections and just over 10,000 deaths in the region.
Malaria is caused by plasmodium parasites which are spread through bites from infected female Anopheles mosquitoes. In 2019, this disease infected about 229 million people globally and killed 409,000. African carries a huge share of this burden with 94 per cent of all malaria cases and deaths.
Bite but no harm
Owing to the huge burden on healthcare, University of California researchers have found a way to render harmless the bite from a mosquito. Using the CRISPR technology, they introduce genes that prevent parasite transmission into mosquito chromosomes. CRISPR is a technique that allows scientists to easily alter DNA sequences and modify gene function.
The new technique includes developing gene systems that will make female mosquitoes resistant to transmitting malaria parasites. This will reduce the accumulation of drive-resistant mosquitoes that could still transmit malaria parasites.
This advancement comes in the wake of a malaria vaccine that has been on a pilot programme since 2019. RTS, S, the first and only vaccine to show that it can significantly reduce malaria was found to prevent approximately 39 per cent of cases of malaria in children aged from five to 17 months.
The vaccine acts against the most deadly and common malaria parasite in Africa, Plasmodium falciparum, and was developed for young children because they are at highest risk of dying from malaria.
WHO reported that among children who received four doses in large-scale clinical trials, the vaccine, also known as Mosquirix™ prevented approximately four in 10 cases of malaria over a four-year period.
Kenya is among the beneficiaries of a pilot programme recommended by WHO that has seen the vaccine being rolled out in phases to selected areas of sub-Saharan Africa. Areas in the lake region including Homa Bay, Kisumu, Migori, Bungoma, Vihiga, and Kakamega, which have been most affected by the disease, participated in the pilot.
The Covid-19 impact
While African countries have made tremendous progress in the fight against malaria, the burden of the disease still remains high with more than 250,000 children in sub-Saharan Africa dying from the disease every year.
Over the years, the progress in preventive care has slowed down considerably. And the current Covid-19 pandemic has further regressed the strides that had been made. The World Health Organisation is concerned that the number of deaths from malaria may exceed that from Covid-19.
"It is very likely that excess malaria mortality is larger than the direct Covid mortality," said Pedro Alsonso, director of WHO's malaria programme.
Related Topics