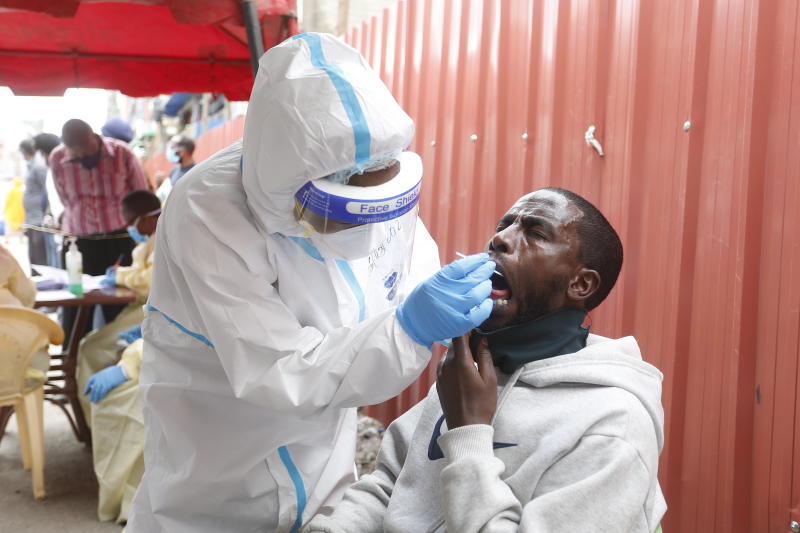 The government has downplayed a Level Four alert on Covid-19 issued by the US Centre for Disease Control and Prevention (CDC) in the country.
Health Chief Administrative Secretary Dr Rashid Aman said countries are at liberty to give advisories according to their own guidelines on how they deal with the virus.
Aman said following the resumption of international flights, many countries – including Kenya – have been cautious.
"We are going through a second spike, although the positivity rate has been high between 18 and 20 per cent, we have seen it drop to as low as 12 per cent," Aman said.
Yesterday, Kenya reported 1,253 new cases from a sample size of 10,170 which, is a positivity rate of 12.3 per cent.
While 1,253 is not the highest number of cases recorded in a day, 10,170 is the highest sample tested in 24 hours. The advisory published by CDC comes days after the resumption of direct Kenya–US flights.
"Travelers should avoid all travel to Kenya. Travel may increase your chance of getting and spreading Covid-19," reads the advisory reviewed on December 2.
The advisory adds that before a US resident travels back, they must get tested.
A Level Four alert is the highest in pandemic whose risk is categorised as 'very high'. Level Three is 'high', Level Two is 'moderate' while Level One is categorised as 'unknown'.
Aman said Kenya is managing the pandemic well considering the reducing positivity rate.
"We hope we can maintain this (positivity rate) but the only worry is that we are getting into the festive season where people will be gathering, which is a conducive environment for the virus to spread," he said.
Related Topics