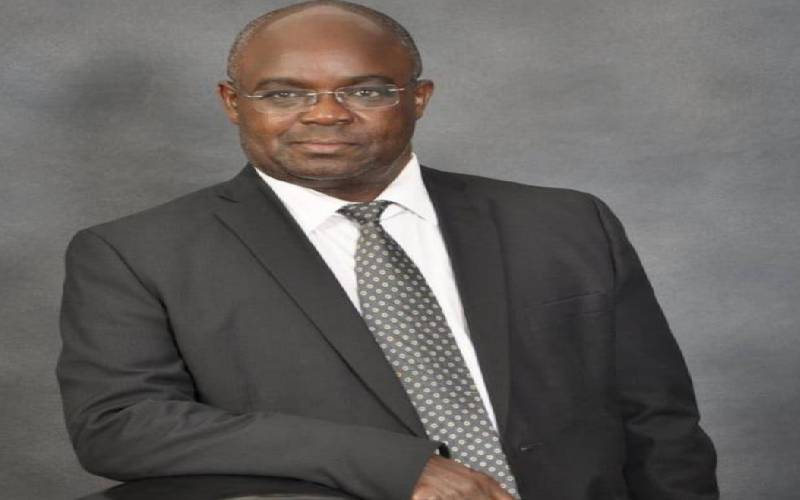 Kidney disease specialist and physician Dr Antony Were is dead.
Dr Were (pictured) died of Covid-19 on Friday night, bringing the number of doctors who have succumbed to the disease to 11.
Dr Were is reported to have been admitted at a city hospital and lost the battle on Friday night after 10 days in the intensive care unit.
While confirming his demise, Kenya Medical Practitioners and Pharmacists and Dentist's Union (KMPDU) described the doctor as a mentor and teacher to many.
"KMPDU mourns the loss of eminent nephrologist Prof Were who has succumbed to Covid-19 complications," the Union said on Twitter.
Dr Were was the president of the African Association of Nephrology and deputy director of the East African Kidney Institute.
He was also a lecturer at the University of Nairobi.
Strike notice
KMPDU early issued a 21-day strike notice, over the death of its 10 senior doctors to Covid-19.
The union accused the government of exposing them to harmful working conditions which exposed them to coronavirus vulnerability.
The forefront fighters of the pandemic said the strike notice will force the government to act.
"The National Advisory Council has resolved to issue a 21-day strike notice to the Government of Kenya," said KMPDU.
The union wants the government to provide health workers with standard PPEs and ensure those who contract the disease are given good medical care.
The other 10 doctors who have so far lost the battle to Covid-19 are Dr Hudson Alumera (Periodontal Surgeon), Dr Faith Mbuba (Pharmacist), Dr Jackline Njoroge, (Physician)Dr Emarah Asharaf- (Plastic Surgeon), Dr Adisa Lugaliki (Obstetrician Gynaecologist), Dr Ndambuki Mboloi (Pulmonologist), Dr Daniel Alushula (Orthopedic Surgeon), Dr Vladimir Schuckin (Bariatric Specialist), Dr Hudson Inyangale (Public Health Specialist) and Dr Robert Ayisi (Pediatrician).
Related Topics