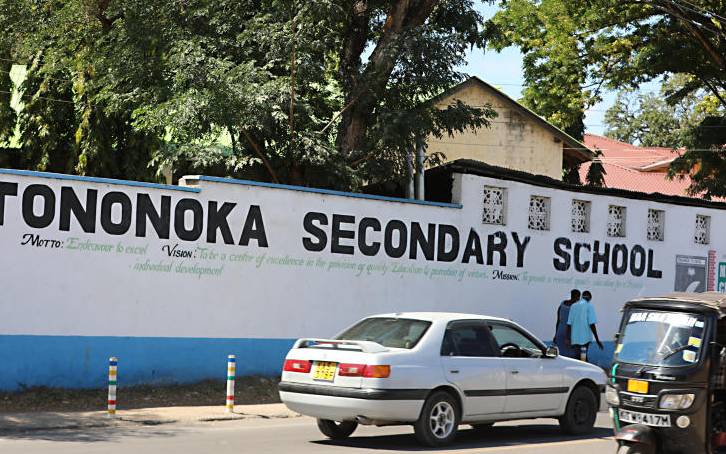 The second wave of Covid-19 is sweeping across the Coast disrupting learning in schools, the supply chain, hospitals and six counties in the region
Yesterday Kenya Ports Authority (KPA) said three workers at the port succumbed to Covid-19 last month while 16 others have tested positive and are isolated.
This takes the number of KPA employees who have died from the disease to five after two others died in the first wave of the virus.
KPA Acting Managing Director Engineer Rashid Salim yesterday said several workers have been isolated and hundreds sent home in a bid to stop infections.
"Three are dead. About 16 have been infected and isolated. We also have cases of other port users who have tested positive," Salim said in a circular yesterday.
In a circular, KPA has again released all employees aged 58 years and above, those with underlying conditions and pregnant mothers to work from home to minimise exposure.
On October 9, 2020, KPA recalled all workers who were told to work from home after the port recorded high positivity rate in the months of April and March.
In March the virus disrupted the logistics chain leading high cost of trade through the port of Mombasa. Ships from China and Europe suspended their scheduled calls in Mombasa.
"Like other parts of the country we have also not been spared by the second wave. We have decided to re-introduce stringent health protocols we had relaxed," said Salim.
The second wave of Covid-19 infections has swept across Coast forcing the closure of schools, hospitals and county governments in Tana River, Mombasa and Kilifi, respectively.
In Mombasa, according to statistics by health officials, the recorded 31 per cent as the highest positivity rate recorded last week.
"From the figures, Mvita Sub-county is worst hit because of the highly populated areas," said Mombasa County Communication Officer Richard Chacha who added that over 1,600 people have tested positive for the disease.
On Monday last week, Tononoka High Principal Mohammed Khamis died of Covid-19. A fortnight ago, a nurse died at Likoni Hospital forcing a shutdown of the facility. Reports indicate that 10 other nurses are recuperating either in hospitals or their homes.
In Likoni, Shika Adabu Hospital is also shut down after some of the staff including two nurses tested positive of the deadly virus on Tuesday last week.
County Chief Public Health Officer Pauline Oginga said the facility was shut down to pave way for fumigation. Mombasa County Assembly remains closed after seven MCAs tested positive for the coronavirus.
"We went for a two-week recess after our colleagues tested positive. We have not resumed," said Harub.
Two schools in Mombasa; Tononoka and Star of the Sea Secondary schools remain the worst hit learning institutions in the region. In Kilifi, health and county leadership yesterday said Malindi Township has emerged as the Covid-19 hotspot after recording high positivity rate in the last one month.
On Tuesday Malindi recorded more than 76 Covid-19 positive cases, with more than half of the cases being recorded between the months of August and November. Meanwhile, panic and anxiety has gripped Wundanyi Police Station after four senior police officers were placed under mandatory self-quarantine.
And in Tana River, 35 people including two senior health officials and school children have tested positive for coronavirus.