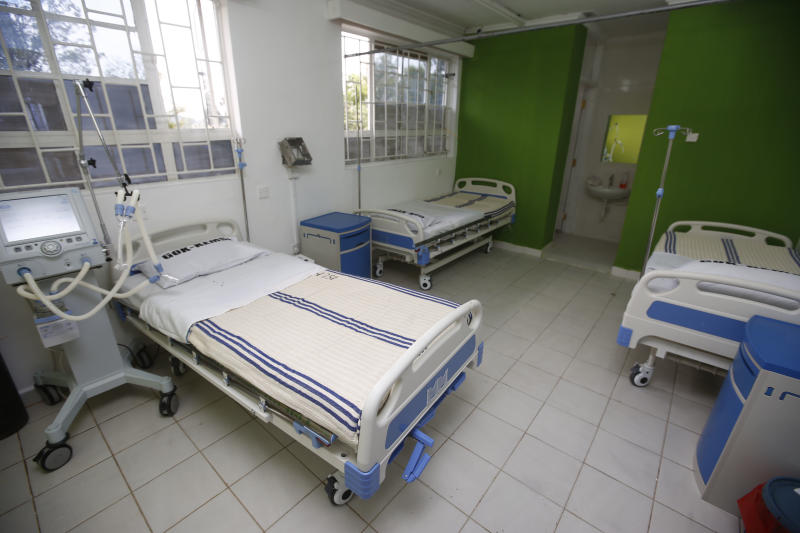 Representatives of healthcare workers in Rift Valley have complained of acute shortage of human resource in the fight against Covid-19.
The medics have said most of the counties are concentrating on infrastructure by setting up isolation centres and Intensive Care Units that are not properly manned.
Kenya Medical Practitioners, Pharmacists and Dentists Union South Rift representative Davji Atellah said though the Public Service Commission advertised some positions, those employed were not enough.
"It is worrying that as much as we are concentrating on ensuring we set up adequate beds and isolation wards, we do not have enough doctors to handle patients despite the increasing numbers," said Atellah.
Under the Universal Health Care coverage, an initiative of the Ministry of Health, he said counties employed only three doctors in the fight against Covid-19 and other diseases, a number that is low.
He gave an example of Nakuru, where there are only two doctors who are trained to manage Covid-19 patients at the isolation wards. Covid-19 isolation wards in Nakuru are at the Rift Valley Provincial General Hospital, Naivasha Hospital and Langalanga Health Centre.
Dr Atellah said due to increased community transmission, off and leave days for the doctors have been cancelled.
He added that because they are exposed to the virus by virtue of handling Covid-19 patients, health care workers are expected to take 14 days off to quarantine.
Unfortunately, this is no longer possible due to understaffing. At least seven health care workers in Nakuru have contracted the disease.
"Someone who is fatigued cannot execute their roles dutifully. This is why we are pleading for more staff," said the doctor.