Home
/
Health & Science
Wild dogs return years after disease almost wiped them out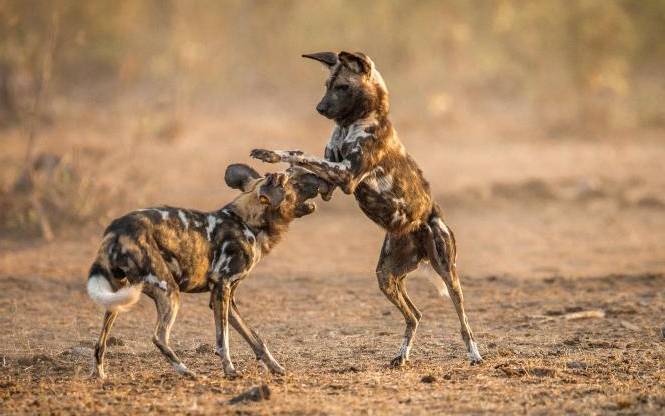 Conservation efforts to bring back the elusive yet iconic packs of African wild dogs from a near-extinction crisis in 2017 are gradually bearing fruit.
In the vast plains of Laikipia, which until 2017 hosted the largest population of wild dogs and world-famous Masai Mara, the endangered species are gradually forming packs again after an outbreak of canine distemper disease nearly decimated the population.
The viral disease broke out in 2017, leading to near extinction of the iconic species key in eliminating sick and weak animals in the ecosystem
Its population plummeted in Laikipia from over 500 to only one by July 2017.
"Until 2017, Laikipia had the largest and most thriving population of wild dogs and it was going up to over 500. By July, we only had one female dog in Mpala research centre. It was a blow to conservation efforts of the iconic species," Dedan Ngatia, a carnivore biologist and Wild Dog and Cheetah Project manager at Mpala research centre said.
Although rabies had been killing the wild dogs, an outbreak of canine distemper in 2017 almost wiped the packs in Mara and Laikipia. The disease, the researcher said, spread from domestic dogs which are more resilient to the disease. "The beginning of 2017 was a very dry season and herders moved in from Samburu to Laikipia in search of pastures. The herders came along with dogs believed to be reservoirs of rabies and canine distemper.
The same year, there was a terrible outbreak of canine distemper that killed almost all wild dogs and domestic dogs too," he added.
By the time, Laikipia had the largest population, followed by Samburu with other populations of wild dogs in Masai Mara, Aberdare, Mt Kenya and Tsavo National Park.
Samburu currently hosts the highest populations of wild dogs, estimated at between 50 and 60.
African wild dogs have been listed by the International Union for Conservation and Nature (IUCN) as endangered with their population declining dramatically over the past 30 years.
Related Topics