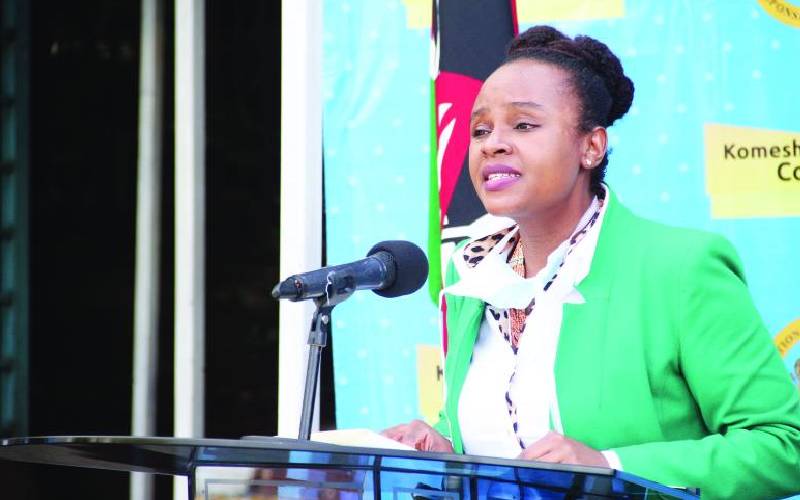 Kenya has reported 1,070 cases of Covid-19 in just a week but the Ministry of Health officials warn that the worst is yet to come since infections are yet to peak. In the last seven days, yesterday was the only day without a triple digit since only 59 tests turned out positive out of 2,354 samples. Modeling by the ministry had indicated there would be an average of 200 cases a day around August and September when the virus would have reached its peak.
SEE ALSO: Diabetes and coronavirus, a deadly combination as Covid-19 cases approach 30,000
It is also at this point that the number of deaths were predicted to be between 160 and 180. Deaths now stand at 125 after two more patients succumbed while 1,680 have recovered. Health Chief Administrative Secretary Mercy Mwangangi (
pictured above
) said due to the surge in numbers, the ministry now wants to incorporate more community-based organisations in the war against the disease. "The government is working closely with various community-based groups, which include NGOs, civil society and other stakeholders to help educate the masses on how to contain the spread of the disease," said Dr Mwangangi. Mwangangi said 59,000 community health workers have been trained on Covid-19 and deployed across the 47 counties. So far, the healthcare workers have reached 12 million households. "Our renewed focus is to strengthen community engagement structures in the counties. This is absolutely critical, particularity now that we are talking about community spread," she said.
SEE ALSO: Home-based care tips for sick to go online
The 59,000 healthcare workers are also expected to take part in the home-based care programme, which has seen 550 patients sent home. The success of this programme, she said, requires active participation of patients and caregivers.