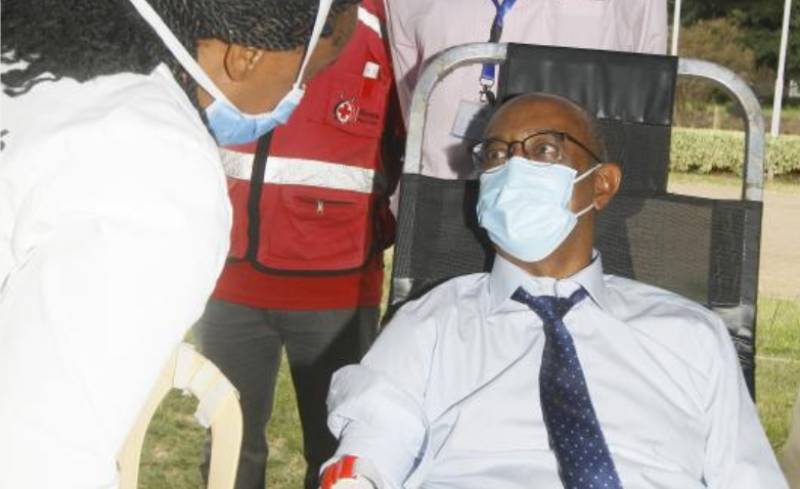 A three-day blood drive has been launched at the Kenyatta International Convention Centre ahead of the World Blood Donor Day tomorrow. The drive, organised by Damu Sasa System Ltd aims at creating awareness on the importance of blood donation as well as raise blood bank levels in the country.
"Blood does not cost anything to give, it only requires your time. Health issues affect us all and this is the time to be our brother's keeper and show our compassion," said Health Chief Administrative Secretary Dr Rashid Aman as he flagged off the event yesterday.
Dr Aman said the country requires 1,275 pints of blood daily. However, blood services have faced challenges that have seen those numbers fall short. "Before the pandemic, we would collect up to 450 pints of blood in a day. Now, the figure has dropped to 250 pints. Across the world, there has been a 70-80 per cent drop in blood donation," said the CAS.
Tens of donors showed up for the first day of the drive, many only becoming aware of it as they passed by. "This is the fourth time I have donated blood.
The Red Cross team told me about it as I was leaving KICC; I decided to come and do it as the cause is dear to me," said Mohamed Omwai, a donor