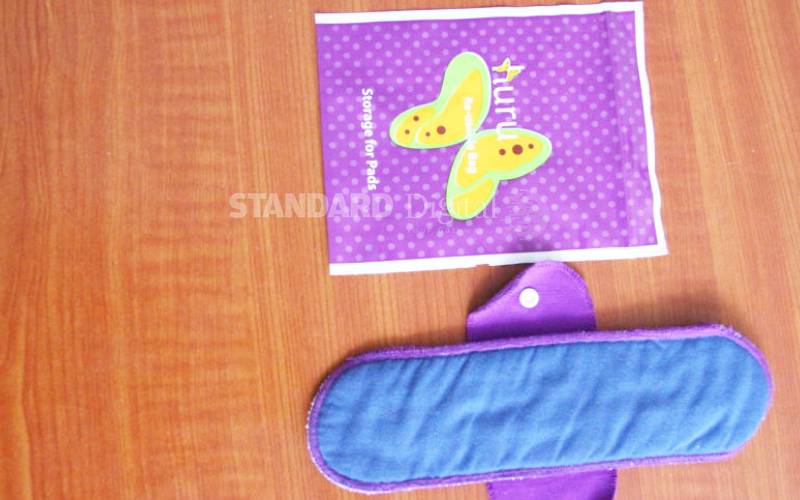 At least 65 per cent of girls in Kenya cannot regularly access sanitary pads to manage their periods which is equal to 20 per cent loss of academic time in a year.
According to the Ministry of Public Service and Gender, despite the provision of Free Basic Education in the country, many girls continue to miss out on education due to absenteeism that is related to reproductive health issues as they are forced to stay away from school when they are not facilitated to manage their menstruations.
According to data from the Ministry of Education a further breakdown of the school days shows that a girl who is absent from school for four days in a month loses 13 learning days, which translates to an equivalent of two weeks of learning in every school term.
In an academic year which consists of nine months, a girl loses 39 learning days translating to six weeks of learning time.
A girl in primary school from grades 6 to 8, a period of three years loses 18 learning weeks out of 108 weeks while for a girl in high school within a four year period can lose 156 learning days equivalent to almost 24 weeks out of 144 weeks of learning.
As the world marks Menstrual Hygiene Day, under the theme 'Periods in Pandemic', factors such as poverty still contributes largely to the number of girls who cannot access sanitary pads.
In Kenya, the government commissioned the Ministry of Education in 2011 to be procuring and distributing sanitary towels to girls from disadvantaged backgrounds, but now with the pandemic schools are closed making it hard for girls who relied on the schools supply to access the commodity.
According to Rachel Mwikali a human rights defender and community leader in Mathare, the curfew comes with its own challenges. Accessing food, contraceptives and basic menstrual hygiene products remains a big challenge in the slum.
Through the community organization in Mabatini Ward the women and girls are able to access the necessary products together with food.
"So far we have received sanitary towels from well-wishers and organizations. We need more to reach different people since the demand is high yet the supply is limited," says Mwikali.
According to Zana Africa Foundation, one in four girls do not know that they can get pregnant once they start their periods.
"If girls cannot get answers to their questions about puberty, or the tools for decision-making, they cannot make informed decisions in social or sexual relationships," says Zara Africa.
However, the country has made big strides regarding girls' menstrual hygiene and the stigmatization especially in schools and rural areas.
Report from global waters organization shows that Over 800 million women and girls menstruate every day, yet across the globe they face barriers to properly managing their periods.
The social stigmas and taboos surrounding menstruation often prevent women and girls from attending work and school.
When they do attend while menstruating, the lack of access to menstrual hygiene products, lack of sanitation infrastructure such as private toilets and handwashing facilities, and lack of menstrual hygiene education can prevent women and girls from reaching their full potential in the classroom, in the workplace, and at home.
The Ministry of Health through a tweet post is set to launch the Menstrual Hygiene Management Policy terming menstruation as a necessary biological function experienced by half of the global population, yet widely stigmatized.
You can make periods more hygienic by; -Keeping yourself clean by using a good organic and biodegradable sanitary pad or a menstrual cup which are environmentally sustainable -Washing yourself properly at least twice a day especially around the vaginal area since this helps in removing all the harmful bacteria. Wearing clean undergarments every day and changing immediately the panties are soiled to prevent bad odor putting one at risk of infections. Disposing sanitary properly in designated areas and not flushing them as they can clog the sewage pipes. Finally ensuring you take a balanced diet and keep yourself hydrated by taking at least four to six liters of water.
Periods don't stop for pandemics - it's every girl's right to manage her period safely and with dignity.
Related Topics