Home
/
Health & Science
Invest in more hospital beds, warns Kemri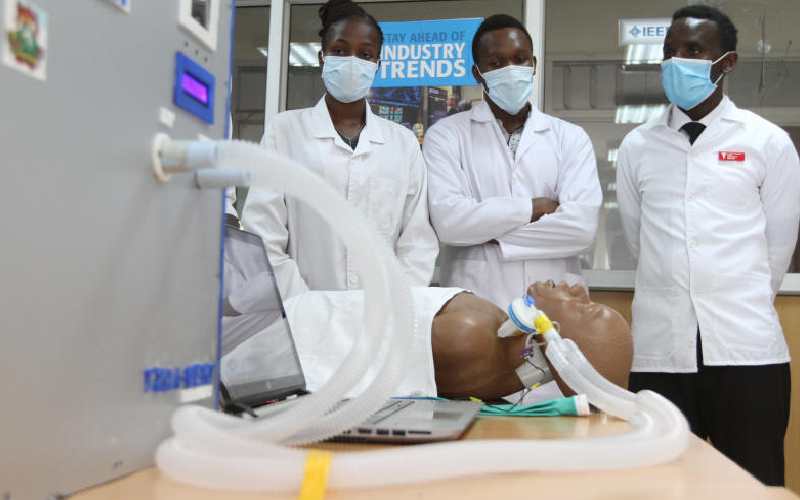 Kenya urgently needs an additional 1,511 Intensive Care Unit (ICU) beds and 1,609 ventilators to care for a possible one million Covid-19 cases.
Ventilators help supply oxygen to the lungs while treating patients for severe coronavirus inside ICUs.
Currently, the country has only 537 ICU beds and 256 ventilators.
"This renders half of the existing ICU beds impractical in the face of Covid-19," says an assessment by the Kenya Medical Research Institute (Kemri).
The assessment says only 22 out of the 47 counties have at least one ICU unit.
The study led by Edwine Barasa, the director Kemri-Wellcome Trust Nairobi programme, indicates that two in every 100 Kenyans may be infected with Covid-19.
"Modelling estimates predict that about two per cent of the Kenyan population could be infected with SARS-Cov-2 and develop symptoms," states the assessment posted on the MedRxiv database last week.
MedRxiv is an online database for scientific studies that is run by Yale University and the British Medical Journal.
The researchers, who included Paul Ouma (Kemri) and Emelda Okiro (University of Oxford, UK), made the assessment under three possible transmission scenarios of 6, 12, and 18 months.
If the infection persists for a straight six months, the team says this could quickly overwhelm the health system in Kenya, requiring an additional 1,511 ICU beds, and 1,609 ventilators.
The study, dubbed "Assessing the Hospital Surge Capacity of the Kenyan Health System in the Face of the Covid-19 Pandemic", states the country's general beds are also inadequate.
Poorly equipped beds
While Kenya has 64,181 hospital beds across all sectors (public, faith-based/NGO and private), the report states that only 37,216 or 58 per cent of them are linked to an oxygen supply.
"Further, only 16 per cent of healthcare facilities in Kenya have pulse oximeters, a vital device for monitoring oxygen saturation and therapy," states the report.
The study also indicates that only 13 per cent of health facilities in the country have the crucial items to support a Covid-19 patient, including medicines, oxygen tubes, and inhalers.
"It may be more pragmatic for Kenya to first invest in making existing hospital beds functional by providing oxygen and making these devices available before focusing on ICU beds and ventilators," states the report.
The study also found that only about 22 per cent of Kenyans, apart from Vihiga County, live within easy access (considered to be two hours) of a hospital with an ICU unit.
Other counties with relatively good accessibility to an ICU unit are Bungoma, Kisumu, Kiambu, and Nairobi.
"In 25 counties, no one lives within two hours of a facility that has an available ICU," states the study.
To free as many beds as possible, the researchers suggest the freezing of all elective procedures and releasing currently admitted patients who can be safely managed at home.
They also advise the government to quickly hire more health workers to deal with the current shortfall.
Related Topics