Home
/
Health & Science
Family seeks justice for their kin killed in Uganda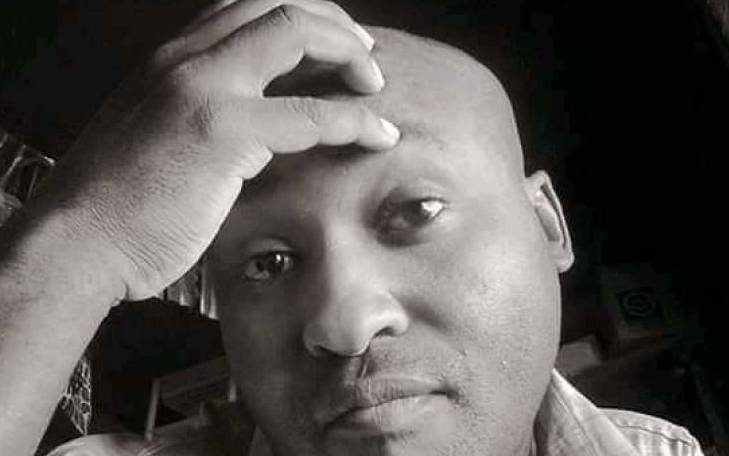 A family in Mumias is seeking justice for their kin said to have been shot dead in Uganda.
Luka Kuria, 42, is said to have been shot twice, in the hand and chest, by people in police uniform on Monday.
Kuria (pictured) was in the company of a lorry driver when the incident happened. They are said to have crossed into Uganda to source for sugarcane for a Busia-based miller.
He was killed just 50 metres from the Busia Uganda Police Station.
His family said it was the first time Kuria had travelled to Uganda to source for sugarcane.
The lorry driver is being held by Ugandan security officers at the police station. The officers also impounded the lorry that was transporting the cane.
Kuria's father, Stanely Ng'ang'a, said a postmortem examination was conducted at a hospital in Uganda, but the management of the facility declined to hand them the report.
Ng'ang'a said he received news of his son's death from the lorry driver.
"The driver told me they were asleep when someone hit the windscreen with a gun butt and shot Kuria twice before disappearing," he said.
"What shocked us is that the incident happened a few metres from police yet nobody has been arrested. We want justice," said Mr Ng'ang'a.
The body was brought back to Kenya on Monday evening after the intervention of Busia County Commissioner Joseph Kanyiri.
Kuria's wife Jerusa Wambui said: "My husband called me on Sunday to inform me that they had the sugarcane but there was heavy traffic, which had delayed clearance. I advised him not to rush back because of the dusk-to-dawn curfew."
Wambui said Kuria called again at night and that was the last time they spoke.
Kuria's sister Milcah Ng'ang'a said Ugandan police said they did not recover any spent cartridges at the scene of shooting.
"We hope our brother's killers will be arrested and punished," said Ng'ang'a.
Kuria will be buried in Banana Hill, Kiambu.
Related Topics