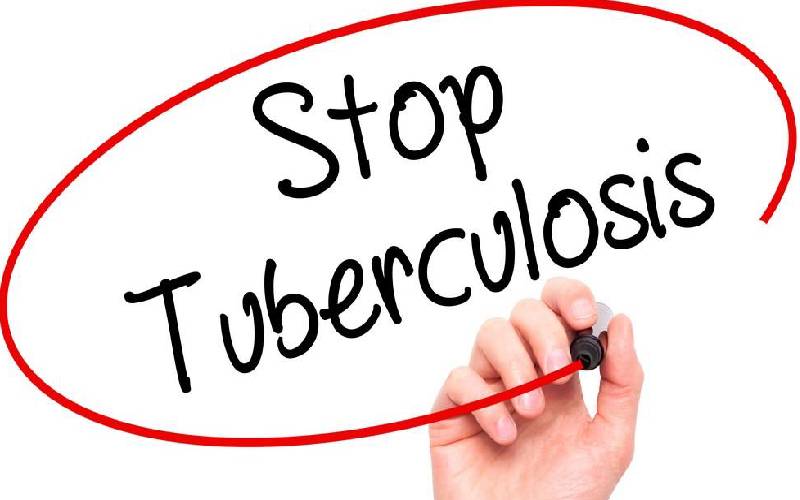 A Kenyan human rights organisation has won a global award for its work in tuberculosis. The Kenya Legal and Ethical Issues Network on HIV and AIDS (Kelin) was awarded the 2019 Kochon Prize by the Stop TB Partnership, Kochon Foundation and the REACH and KIT Awards on Wednesday evening. The ceremony took place during the 50th Union World Conference on Lung Health in Hyderabad, India.
SEE ALSO: 'Hunger or murder': Lockdown poverty exposes African sex workers to more violence
Kelin was recognised as having started and continued the essential work on protecting human rights in TB. In a space where there are few organisations calling for human rights to be an integral part of TB programming, the organisation fights for the rights of people to access prevention, diagnosis, treatment, care and support. "The Stop TB Partnership is proud of our collaboration with Kelin to promote a TB response that is equitable, rights-based and people centered ," said Dr. Lucica Ditiu, the Executive Director at Stop TB Partnership. She said Stop TB Partnership has worked with Kelin on several initiatives, including the development of the Nairobi Strategy, the Legal Environment Assessments for TB and has supported Kelin through the Challenge Facility for Civil Society to support communities and advance human rights responses. Ditiu added that Kelin's achievements are outstanding in strengthening similar organisations across the globe. She commended the group's formidable work in 2016 when it used the courts to stop the arrest and imprisonment of people with TB. The Kochon Prize is awarded annually by Stop TB Partnership to individuals or organisations that have made a significant contribution to combating TB. The prize consists of a $65,000 award. The disease is curable but still causes the deaths of three people every minute. Kelin executive director Allan Maleche said more needs to be done to make human rights in TB response a reality. While receiving the award, he said, "We at Kelin call for increased funding for work on TB and human rights to grassroots organisations, and continue to demand that human rights be placed at the centre of the TB response, in prevention, treatment and management." Maleche reiterated that Kelin is committed to leveraging the Kochon Prize to expand ongoing work and influence TB policy at all levels. He further pointed out that because TB remains one of the great crises, Kelin remains at the forefront of the advancement, promotion and protection of the rights of people living with or affected by TB. Kelin, which celebrates 25 years since its establishment, has been a voice for the affected communities, advocating for more resources and the need to support community-based interventions to TB. With the funds from the award, Kelin plans to promote the unfunded activities of the Nairobi Strategy on TB and Human Rights, a globally adopted international instrument to develop and implement a human rights-based response to TB prevention. Kelin becomes the first Kenyan organisation to win the Kochon Prize. Kenyans who have previously received the prize include Naomi Wanjiru, a nurse from Nyandarua County, awarded in 2015 alongside two other winners from Peru and Russia, and Lucy Chesire, a TB Advocacy Advisor, awarded in 2013, alongside a British microbiologist.