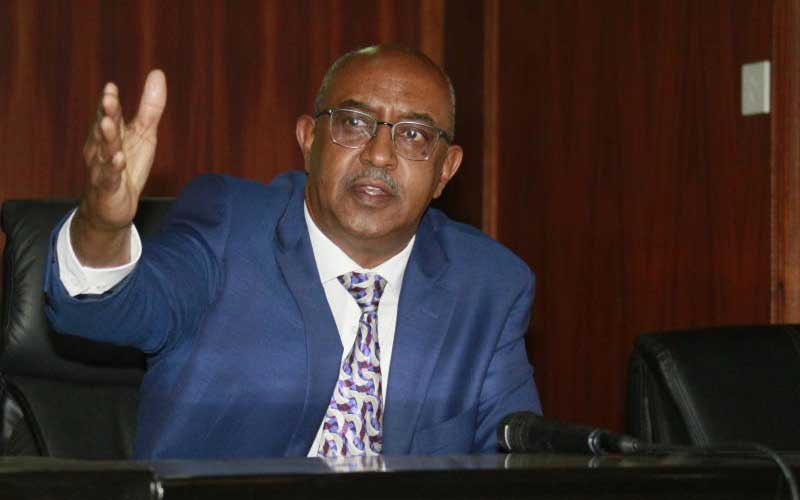 The government plans to train 100,000 health workers in a bid to achieve Universal Health Coverage (UHC) by 2022. This was revealed by Dr Rashid Aman, the Chief Administrative Secretary in the Ministry of Health. He said that the government is focusing more on community health strategy as a way of ensuring all Kenyans access quality healthcare.
Dr Aman was speaking while opening the just ended three-day Global Health Practitioner Conference. "Community health is a cost-effective avenue for achieving UHC. While investing in a well-resourced and functional community health system requires significant initial expenditure, in the medium term, countries stand to reap direct and indirect health and other social benefits," Dr Aman said.
He reiterated that community health focuses on preventive and promotive healthcare, which are essential in creating a robust health system for the country.
Sense of ownership
The CAS said community health strategy empowers households and communities to take charge of improving their health, thus mitigating infrastructural and human resource challenges, particularly in sub-Saharan Africa.
"Some of the recommendations we are looking forward to implement include creating a sense of ownership and increasing motivation among community health workers through training, equipping and provision of stipends," he said.
Currently, the community health workforce coverage in Kenya is at 60 per cent and the ministry plans to increase this to 100 per cent.
To achieve this, all community health volunteers will undergo training and they will have a stipend of Sh2,000. Some counties have however employed the services of health workers already. The ministry says that it will partner with such counties.
Prof Miriam Were, who gave the keynote address at the conference underscored the significance of community health workers. She said that it is the most basic level of healthcare. "Working with the community on their healthcare is critical in achieving UHC for every Kenyan, and it is a journey that we have to walk because it works."
She added that it is a cost-effective way of offering health services to the public and needs the involvement of all players, including private players.
Aman also said that data-collection will help the country gauge on its delivery and know which areas to improve on. "We are also in the process of digitising data collection at community level through adoption of mobile phone technology based e-health tools which eventually sync data into the national Kenya Health Information System database." He added that this will be key in evidence-based decision-making such as rapid deployment of personnel to address disease outbreaks as well as support for weaker front line health workers.
Prof Were said there is need for countries to work together to strengthen capacity of this important health workforce.
Related Topics